In this tutorial, I will show you how to draw a ghost. This lesson will be very interesting and easy to follow.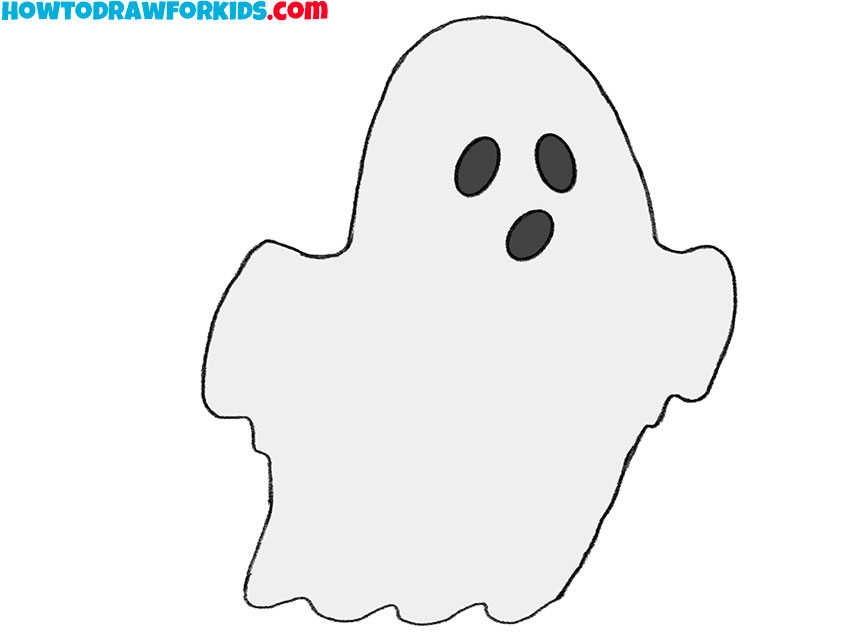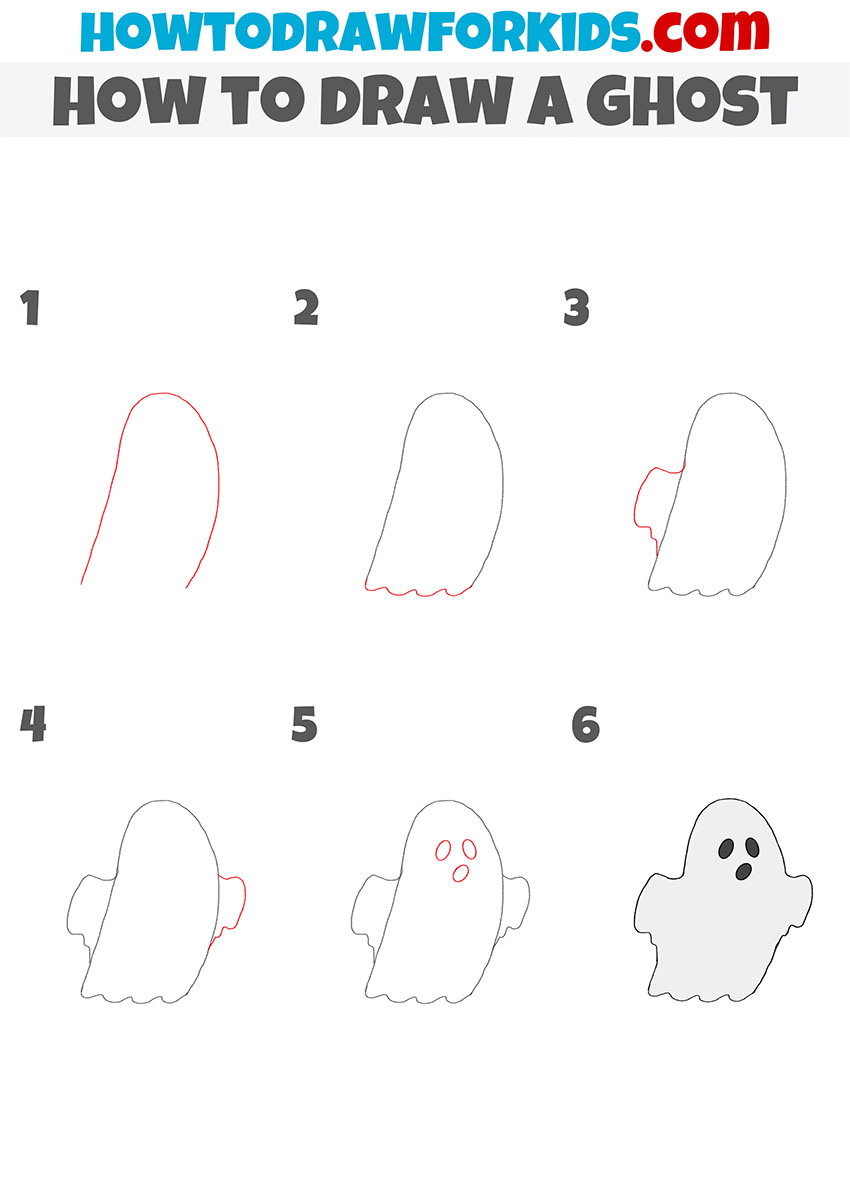 I present to your attention a new lesson with which you improve your drawing skills and learn how to draw a ghost. This is a mysterious creature that is the spirit of a deceased person or animal.
This is how the ghost is depicted in this walkthrough. Drawing such a ghost is very easy. This will require your ability to draw smooth, rounded lines.
It's okay if the shape of the ghost in your drawing is slightly different from my example. Arbitrary lines are allowed here, so you can change the outer outline a bit.
Materials
Pencil
Paper
Eraser
Coloring supplies
Time needed: 20 minutes.
How to Draw a Ghost
Draw the main outline.

Depict a long, curved line in the same shape as in the example.

Sketch out the bottom.

Draw a wavy line at the bottom to end up with the closed loop.

Depict one arm.

On the left side, draw the short arm using free form lines.

Add the second arm.

Repeat the previous step and draw the arm on the right side.

Draw the elements of the face.

Sketch out three small ovals to depict the eyes and mouth.

Color the ghost.

You will need gray and black.
The ghost is ready! Now you have learned how to draw this amazing object step by step. I hope that during the lesson you did not have any difficulties and the drawing process gave you pleasure. Share your impressions in the comments, I would be interested to know your opinion.
Now you can download a short version of the lesson in PDF format for free. Use this file any time you want to return to this lesson, even if you don't have Internet access.