Today I will tell you how to draw an igloo step by step. This is not the easiest lesson, however, if you follow the sequence of steps as in my example.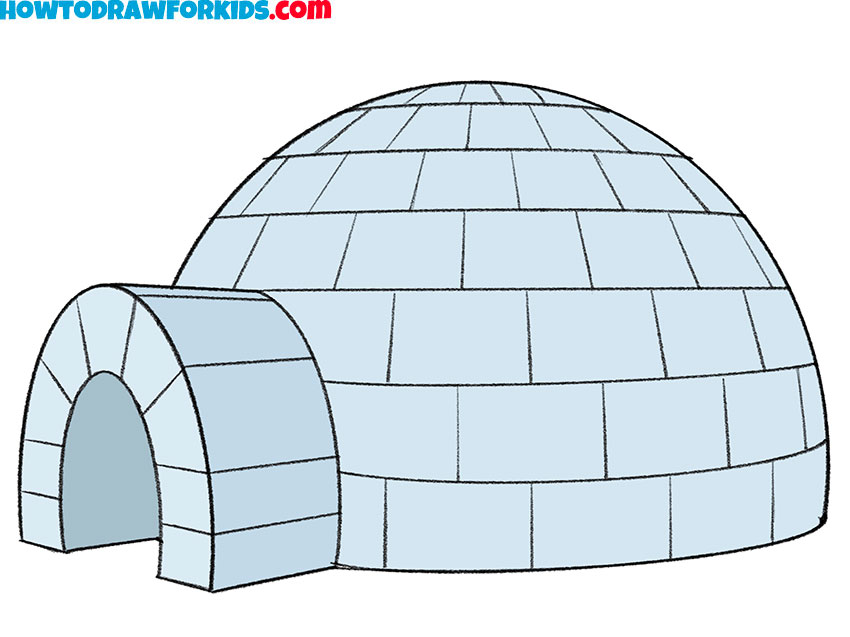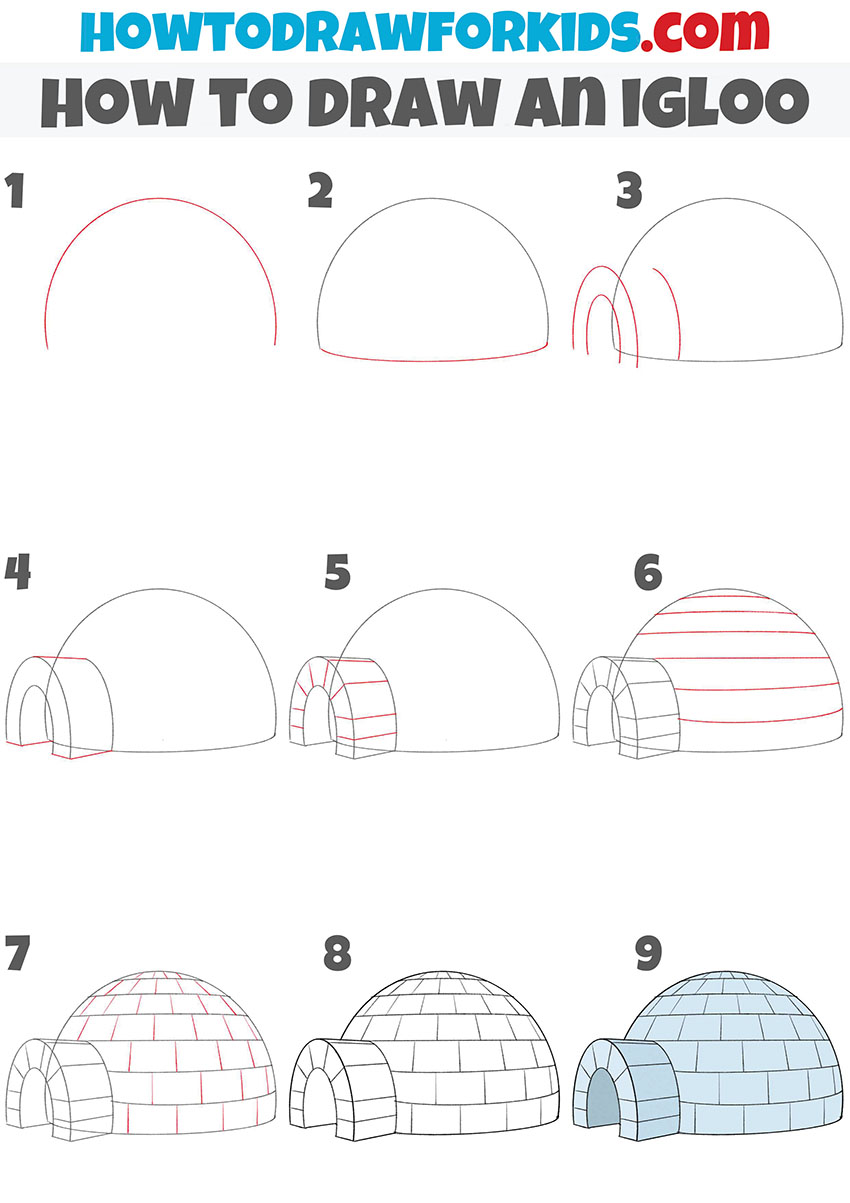 In this tutorial, you will learn how to draw an igloo in just nine easy steps. Igloo is a very important part of the culture and social structure of the people of the North. It is also a truly unusual building in terms of architecture. Igloos are made up of large blocks of ice. In another climate, a building of this kind would be impossible.
In fact, any building is not the easiest object to draw. Even in a cartoon style, you will need to draw some basic geometric shapes and straight lines.
However, I am confident that you will get a great result. Let's get this started!
Materials
Pencil
Paper
Eraser
Coloring supplies
Time needed: 30 minutes.
How to Draw an Igloo
Draw the upper part of the Igloo.

It looks like a large arc in the center of a piece of paper.

Add the bottom.

The floor of this ice house looks like a smooth, curved line.

Draw the entrance to the igloo.

These three curved lines should be on the left side of your drawing.

Add horizontal lines.

Connect the lines from the previous step as in my sample.

Finish drawing the entrance.

Draw several horizontal lines that intersect the outlines of the arcs.

Add horizontal lines for the body.

These lines have slight curves in the center. Try to maintain symmetry.

Draw intersecting lines.

Note that the lines of different blocks do not form a single vertical line.

Delete extra lines.

Check the entire drawing. Pay attention to the correctness of the lines and proportions.

Color the igloo.

The light blue color will be an excellent imitation of the natural color of ice.

Hope you tried hard and are now happy with the final result. Do not forget to share your arts in the comments and write other things you want to draw. You can now download a PDF file that contains useful tools for completing this tutorial.