How to Draw an Eight-Pointed Star
Learn How to Draw an Eight-Pointed Star in 6 Easy Steps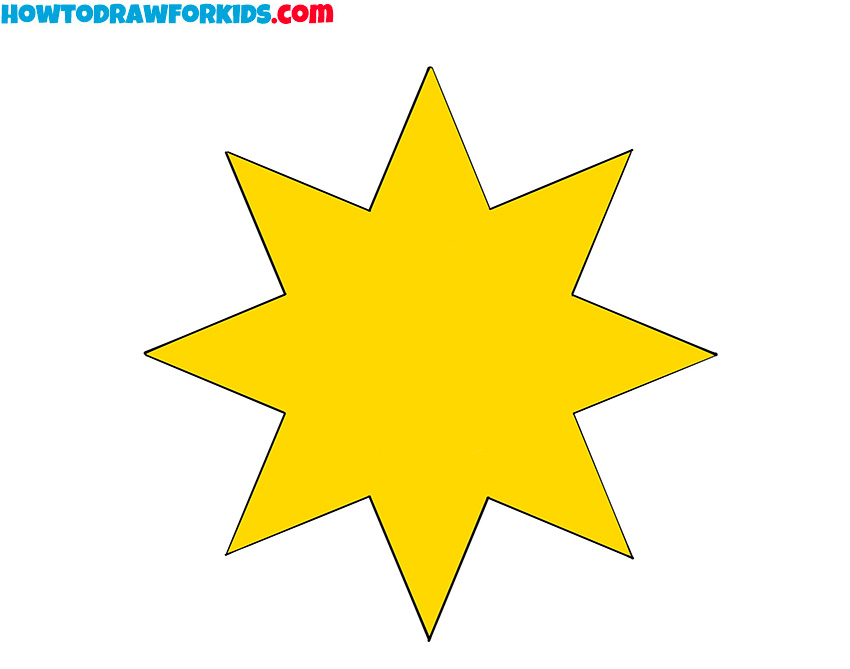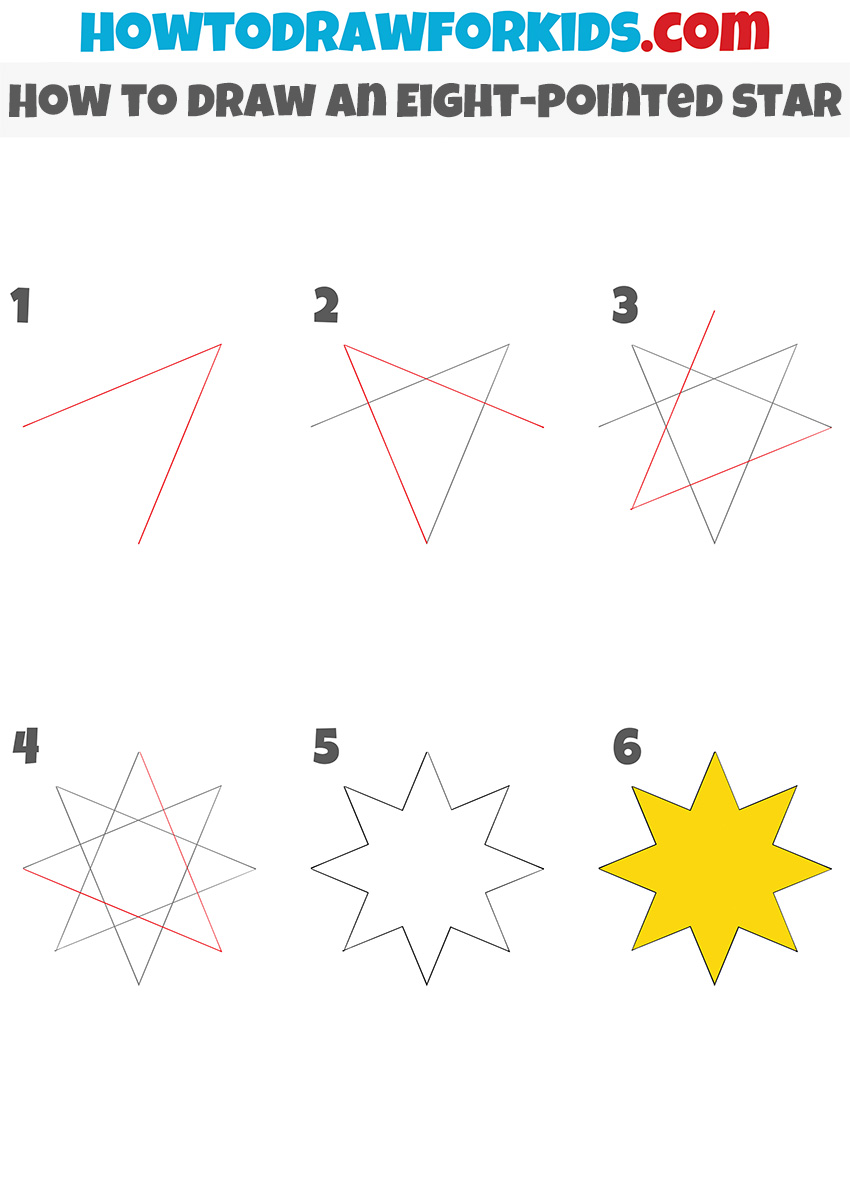 This lesson will teach the young artist not only how to draw an eight-pointed star, but also help to teach how to create straight lines and arrange them symmetrically on a piece of paper.
You use a ruler or other tools. But if you want to learn how to create straight lines, then I advise you to draw a star without the help of additional tools.
I also want to remind you that you can always check the proportionality and symmetry of your star drawing by looking at it in the mirror. You can also turn it upside down to see mistakes in the drawing.
So, it's time to start the lesson!
Materials
Pencil
Paper
Eraser
Coloring supplies
Time needed: 25 minutes
How to Draw an Eight Pointed Star
Draw the first two lines.

The lines must be the same length.


Add two more lines.

Try to maintain proportionality and symmetry.


And two more lines.

Note that each new line continues the previous one.


And the last two lines of the eight-pointed star.

Do not forget to check the proportionality and symmetry of the drawing through the mirror.


Erase the unnecessary lines.

You can also trace your star drawing with darker lines.


Color the star.

I used yellow, but you are free to choose any other color.

So, this was an eight-pointed star drawing tutorial for children. Don't forget to download or print the PDF version of this drawing tutorial. There you will find the steps you may have seen above, a coloring page, tracing worksheet, and grid drawing worksheet. These worksheets can be used outside the internet. If you are an art teacher, then you can print the worksheets and distribute them to your students.