Today, I will show you how to draw flames. This will be another creative task that will help develop your drawing skills.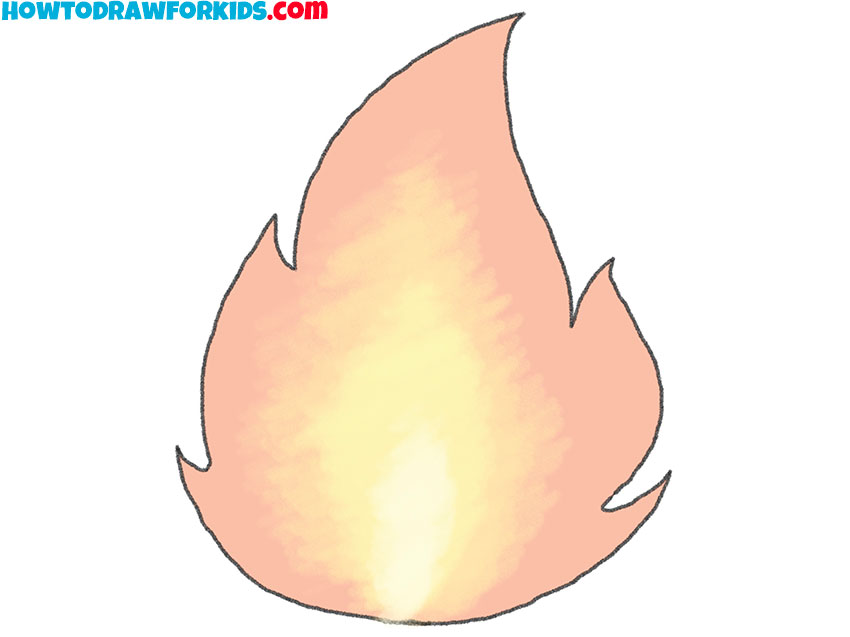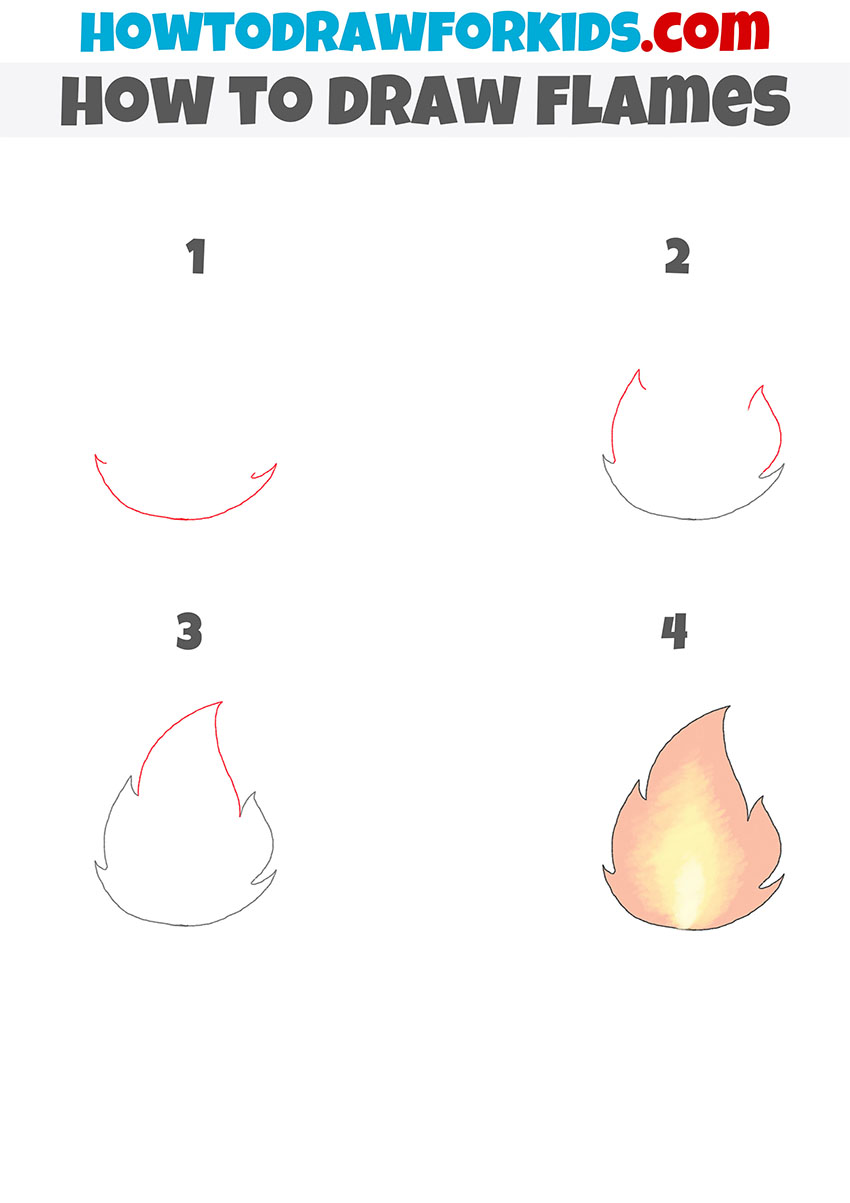 Here is a new instruction that shows in detail how to draw flames step by step. Drawing a flame is very easy, and now you will see for yourself.
This instruction contains only four simple steps. In this lesson, arbitrary lines are allowed and in your drawing the flames may have a slightly different shape. Usually in the pictures, the flames has a rounded shape and several pointed tongues.
Now you will learn how to draw small flames and will be able to use the acquired skills in the future. The main thing is to remember the sequence of steps, and then you can easily draw flames if necessary.
Pay special attention to the coloring stage. Keep in mind that the flames has a non-uniform color. You can see that the lower part of the flames is lighter, while the upper part has a brighter, saturated color. Always keep this feature in mind when drawing flames.
Materials
Pencil
Paper
Eraser
Coloring supplies
Time needed: 30 minutes
How to Draw Flames
Draw the bottom outline of the flames.

Depict a semicircular line and add the small flames on the sides.

Depict the middle part of the flame.

Continue the lines and add the rest of the flames on the sides.

Add the top of the flames.

With the help of smooth lines, draw a pointed outline.

Color the flames.

You will need yellow, orange, and red.
As usual, at the end of the drawing lesson, a link is available for you, where you can download a brief instruction in PDF format for free. Use this file every time you want to repeat this drawing lesson again.