Today I have prepared for you a lesson in which you will learn how to draw a chick in nine steps quickly and easily.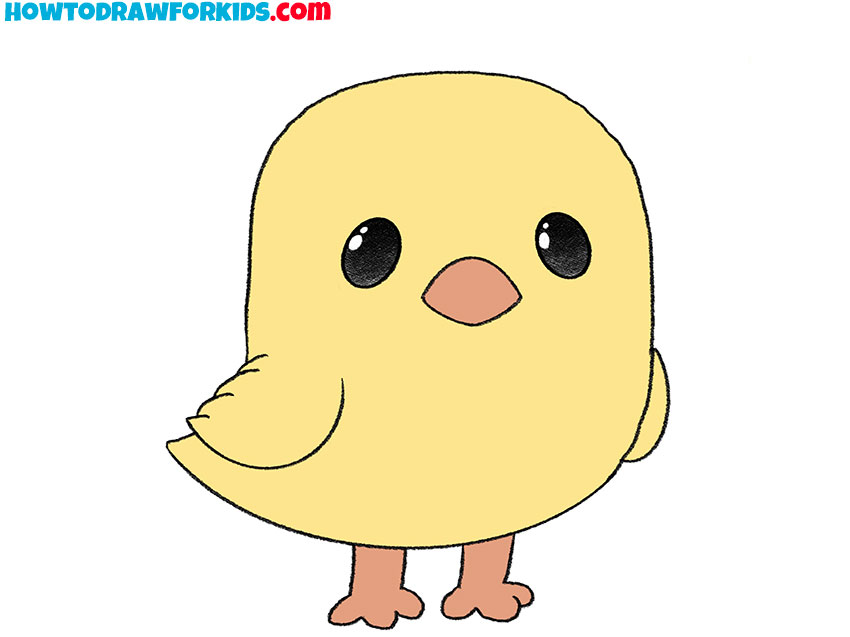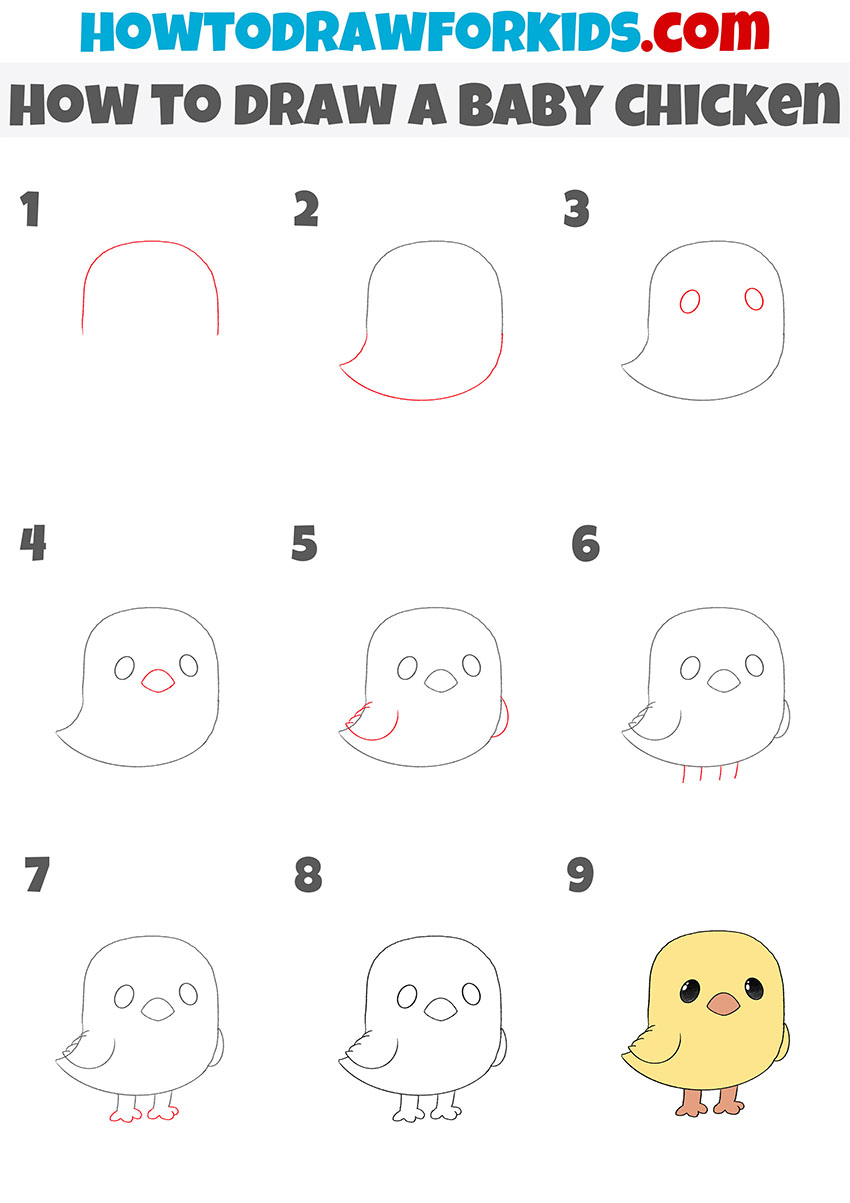 You will find a very simple lesson in which you will learn how to draw a baby chicken. Baby chicken can be drawn in many ways. This step-by-step tutorial provides the easiest way to quickly draw a baby chicken.
It uses simple lines and a few elements that are very easy to repeat. I am sure that you will quickly complete this lesson and you will end up with a very cute chicken, even if you have not had to draw such an object before.
In this tutorial, the chicken body represents one element. The head smoothly merges into the body. The legs are very short, the wings are small. You can detail the plumage with short, thin strokes, so your baby chick will look more realistic.
Materials
Pencil
Paper
Eraser
Coloring supplies
Time needed: 25 minutes
How to Draw a Chick
Draw the upper body.

Sketch out a smooth rounded line.

Depict the lower part of the torso.

Continue the line and draw the lower part of the torso, which goes into the tail.

Sketch out the eyes.

At this stage, draw two small ovals.

Draw the beak.

Below the eyes, depict the small beak of the same shape as in the example.

Add the wings.

On the right side, add part of the wing using a rounded line, draw the second wing completely.

Depict the top of the paws.

Draw four short lines below the torso.

Add the bottom of the paws.

On each paw draw three fingers using rounded lines.

Correct inaccuracies.

Carefully remove all unnecessary lines and make the outline clearer.

Color the baby chicken.

You will need yellow, brown and black. Add highlights to the eyes.
Finally, I suggest you download a short version of the lesson in PDF format. Thus, this lesson will always be available to you
If you follow all the steps in this manual consistently and carefully, then you will get an excellent result the first time. So, prepare all the art supplies you need to complete this lesson and start the fun creative work.