If you want to learn how to draw nature, then this lesson will help you. This guide consists of only nine easy steps with useful skills.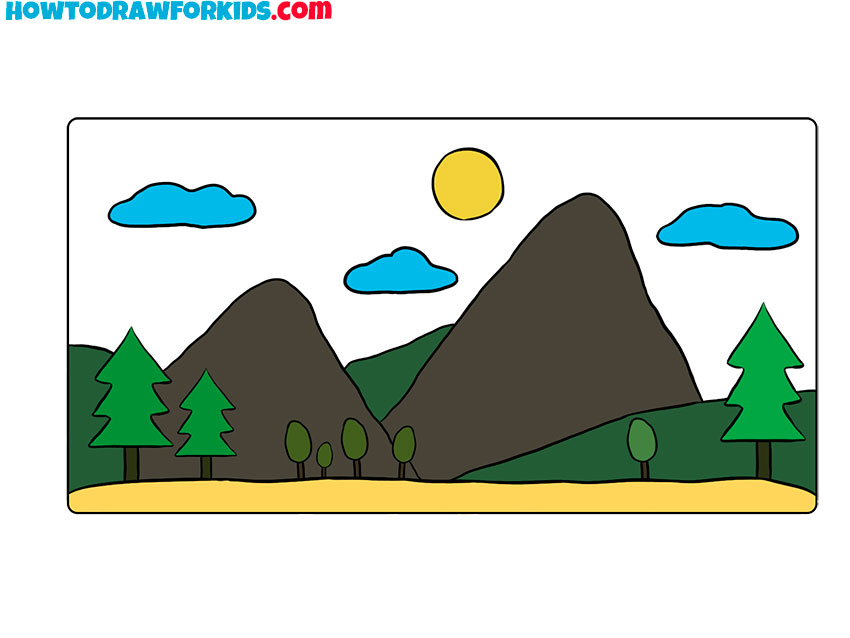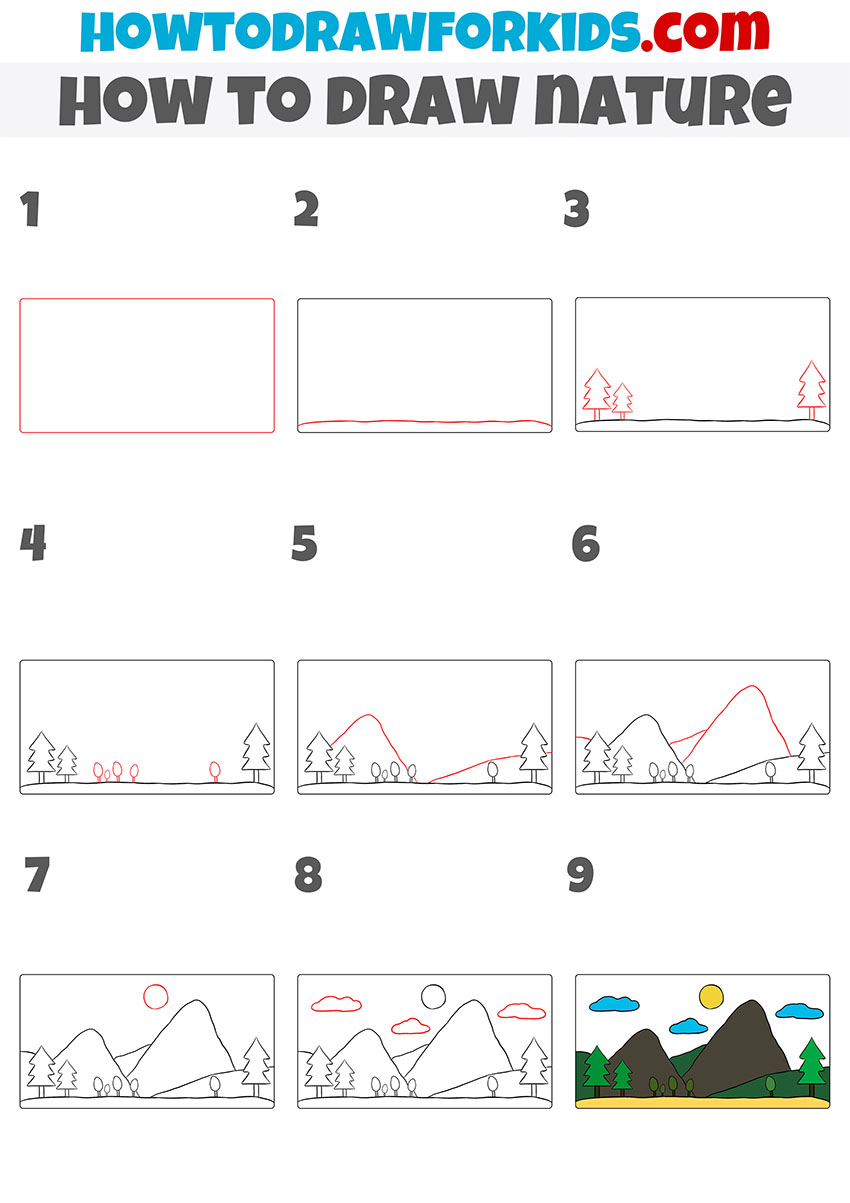 I want to offer you a new exciting lesson in which I will show you in detail how to draw nature. Undoubtedly, this lesson will be useful for you, and you will apply the acquired skills when you want to draw a beautiful landscape.
I am sure that you will be interested in learning how to draw nature, and you will get pleasant emotions from the creative process. This lesson is designed specifically for children and beginners, so all the elements consist of simple lines that you can repeat without difficulty.
Each step is well visualized and has a detailed description. The figure shows different objects – mountains, plants, and the sky. With simple instruction, you will draw these objects in sequence.
Materials
Pencil
Paper
Eraser
Coloring supplies
Time needed: 30 minutes
How to Draw Nature
Draw the frame.

Determine the size of the drawing, and use straight lines to draw an even rectangle.

Depict the surface of the earth.

Draw a smooth line at the bottom of the frame.

Sketch out trees.

Add two small trees on the left side and one tall tree on the right side.

Draw more trees.

At the bottom, draw the few trees that have the short trunk and an oval-shaped crown.

Add the mountain and the hill.

With the help of smooth lines, draw the high triangular mountain and draw the hill next to it.

Depict the second mountain and hills.

With smooth lines sketch out the high mountain and hills.

Draw the sun.

Depict an even circle at the top of the drawing.

Add clouds.

Draw some clouds using freeform lines.

Color the drawing.

You will need gray, green, yellow and blue.
Download a PDF file with a simplified version of the walkthrough if you want the lesson to be always available to you, even when there is no Internet connection.