I have prepared for you a lesson on how to draw a pine tree for kindergarten, which consists of only four very simple steps.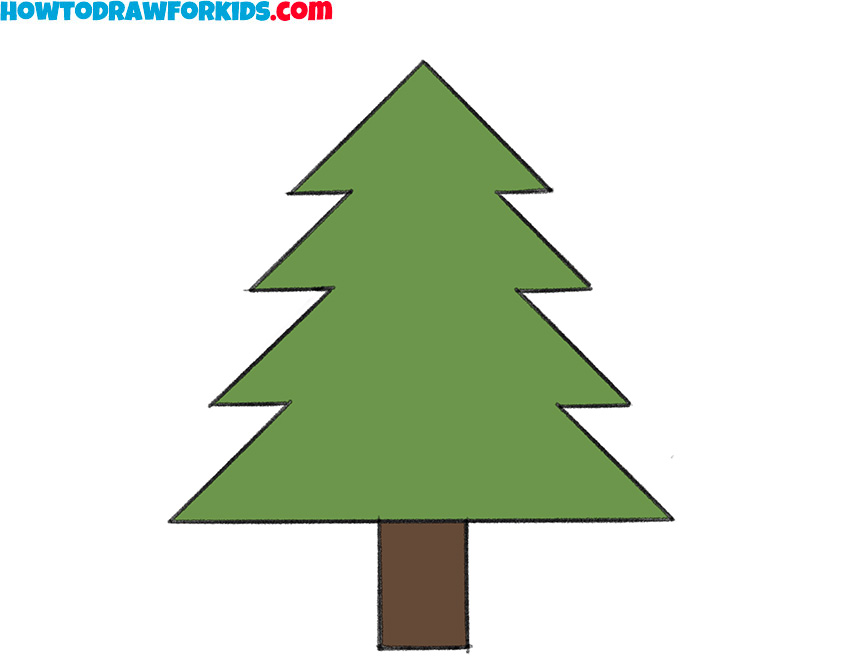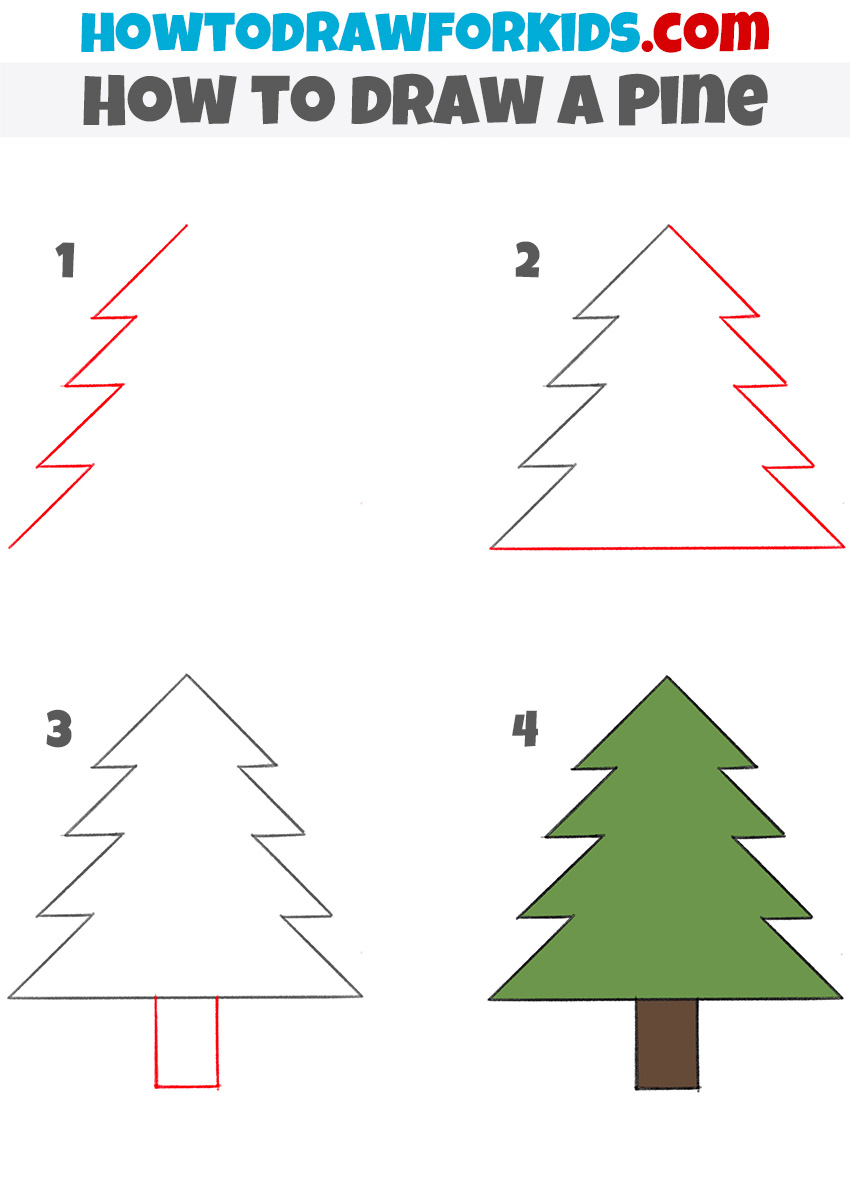 This drawing lesson is all about wildlife and I hope you have a nice time and learn some useful new skills. In this tutorial, you will learn how to draw a pine for kindergarten. This is the most popular coniferous plant.
This plant has a high trunk and wide, fluffy branches covered with needles. Any garden plot can be decorated with such a plant. Also, on New Year's Eve, people plant pine trees in their homes. During this period, the pine is a real decoration of the holiday. Adults and children hang toys and sweets on the pine tree. It turns out very nicely.
This tutorial will show you how to draw a regular short pine tree. This tutorial has four easy steps, so any aspiring artist will get the job done quickly. During the lesson, make sure that both sides of the pine are symmetrical.
Materials
Pencil
Paper
Eraser
Coloring supplies
Time needed: 10 minutes
How to Draw a Pine for Kindergarten
Draw one side of the pine.

To do this, depict some short zigzag lines.

Depict the second side of the plant and the bottom.

Sketch out the second side in the same way as the first. Draw a horizontal line at the bottom.

Draw the trunk.

It has the shape of a small rectangle.

Color the drawing.

To do this, you need green and brown.
It's all! The pine is ready. Now you can evaluate the result. If something did not work out the first time – do not despair, try again. You can change the shape of the pine a little. For example, you can draw a taller plant or add more branches on the sides. You can also draw a snowman or Santa Claus next to the pine tree. When you learn how to draw a pine tree well, you can paint beautiful landscapes or create a greeting card for friends and family.
At the end of the lesson, I suggest you download a PDF file with a short version of the lesson. Download the file and take the lesson at any convenient time.