Simple Grass Drawing Lesson for Kids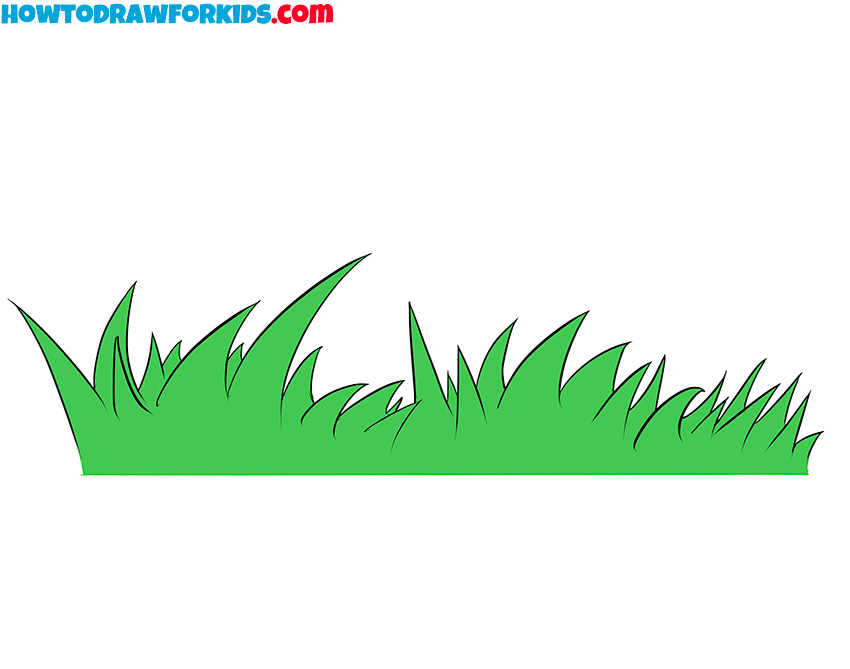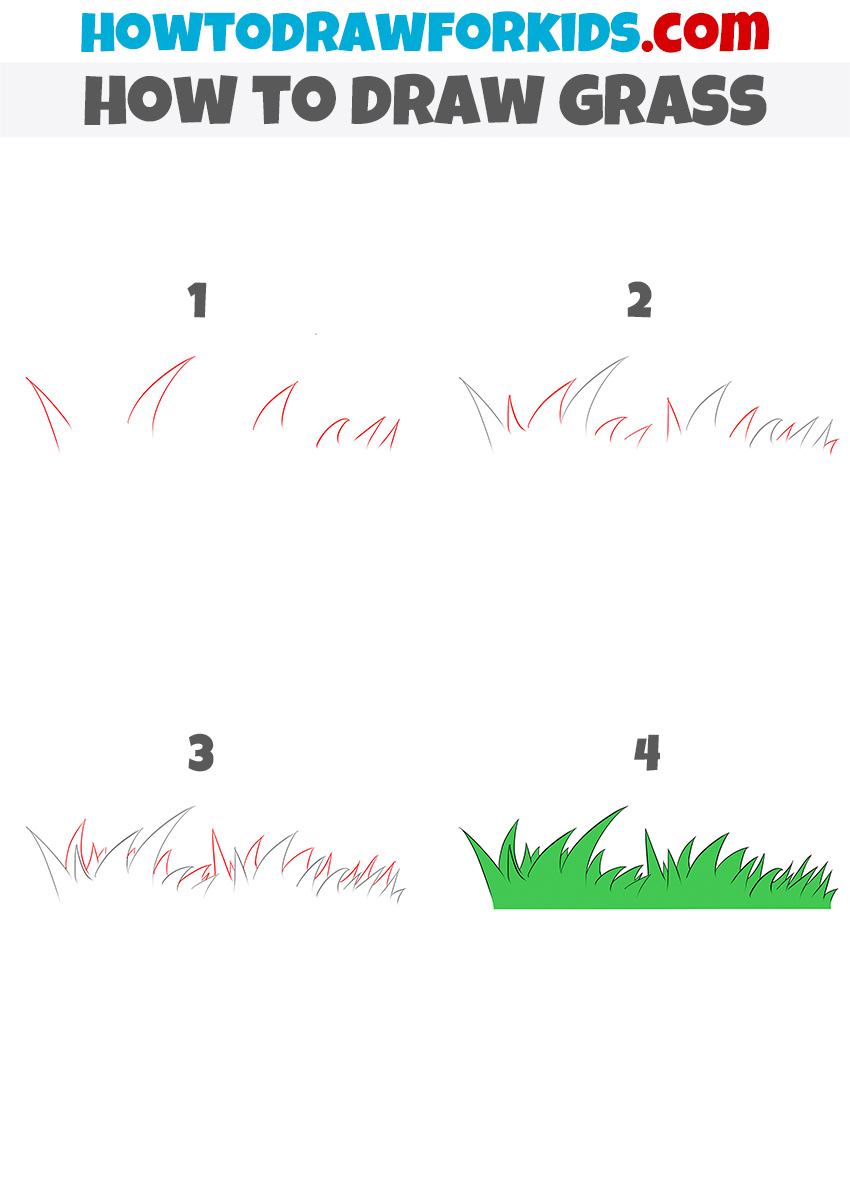 Since this lesson on how to draw grass was created especially for children and novice artists, I tried to simplify everything as much as possible.
There are no complex lines and geometric shapes in the tutorial. The whole process of creating a drawing of grass consists of the fact that a young artist will need to draw curved lines at different angles.
But you can complicate the drawing a little by adding details such as flowers or butterflies. But these additions should be done after you have mastered how to create grass on a piece of paper.
So are you ready? If so, it's time to get started!
Materials
Pencil
Paper
Eraser
Coloring supplies
Time needed: 15 minutes
How to Draw Grass
Sketch the outlines of the blades of grass.

Don't concentrate them in one place. Draw blades of grass in different places as in my example.


Add more blades of grass.

Make the grass thicker by adding new blades of grass. Try to make them different sizes and directed in different sides.


Draw the last blades of grass.

To make the grass more voluminous, draw new blades of grass behind the ones that were drawn earlier.


Color your grass drawing.

I used the standard green color. But the grass can also be colored yellow.

So, this was a grass drawing tutorial and I hope you find it interesting and useful. To make your drawing of the grass more interesting and challenging, you can do a few extra steps. For example, you can paint the sky and clouds in the background. In addition, you can add trees or butterflies, as I wrote above.
Also, don't forget to download the PDF version of this tutorial. In addition to the steps presented above, you will find some interesting and useful extra worksheets.