In this easy drawing tutorial, I will show you how to draw a nine-tailed fox – a mythical animal from East Asian mythology.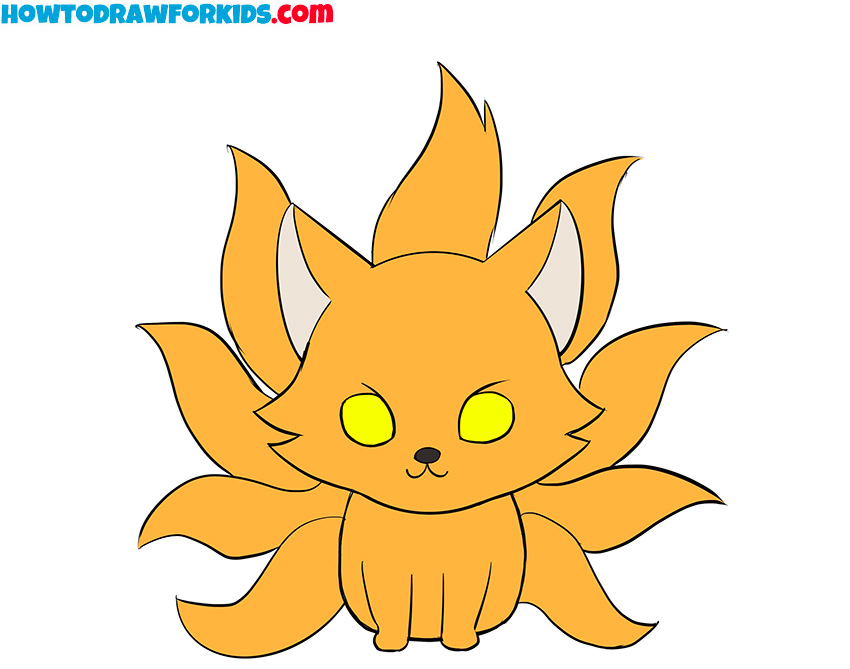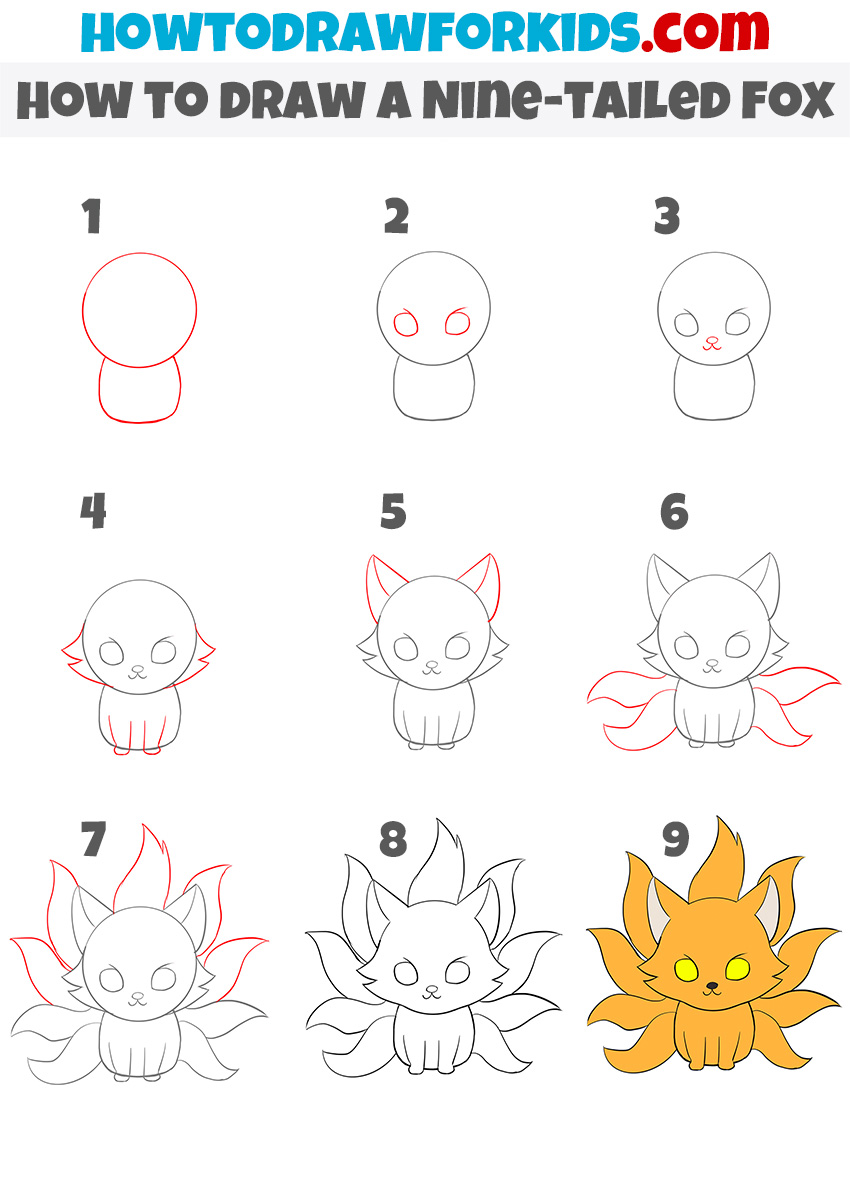 This lesson on how to draw a nine-tailed fox will be done in the simplest possible style, close to the chibi style. The character from my example does not have complex details, and the proportions are close to hypertrophied cartoonish.
This drawing lesson will teach a young artist to draw unusual characters based on real animals or people. These include such creatures as Cerberus, Goro, Hecatoncheires from Greek mythology and this very fox from this instruction.
Using this instruction, you can draw a normal fox. To do this, you will need to draw one tail instead of nine.
So, if you are ready and your art tools are already in front of you, then let's get started!
Materials
Pencil
Paper
Eraser
Coloring supplies
Time needed: 30 minutes
How to Draw a Nine-Tailed Fox
Sketch out the head and torso.

These parts of the fox's body should be outlined with simple geometric lines.


Draw the eyes of the fox.

The nine-tailed fox's eyes look like two almond-shaped geometric figures.


Add the cheeks and legs.

Try to keep these parts as symmetrical as possible.


Draw the ears.

They look like two triangular geometric shapes.


Start drawing the tails.

First, depict the four tails on the sides of the fox.


Add the rest of the tails.

Try to use smooth lines like in my example.

Erase the guidelines.

Also, you can trace your nine-tailed fox drawing to give it a more finished look.


Color the fox.

I colored my fox drawing orange, but you can use any other color.

This was a nine-tailed fox drawing lesson and I hope that it was not only interesting but also useful for you. Don't forget to download and print the PDF version of the instruction, which contains both the steps presented above and some interesting additions.