In this drawing lesson, I will show you how to draw a squirrel step by step. This is another useful lesson on drawing animals.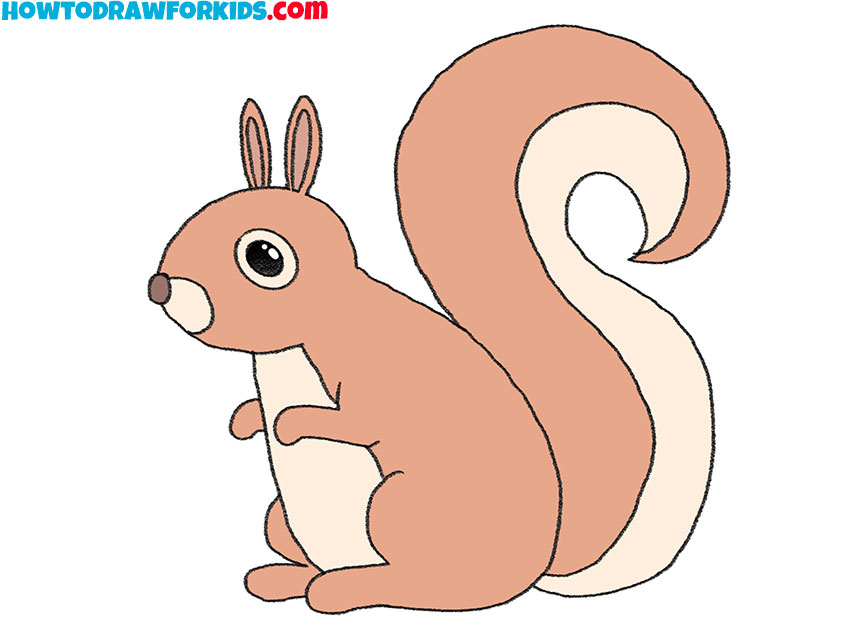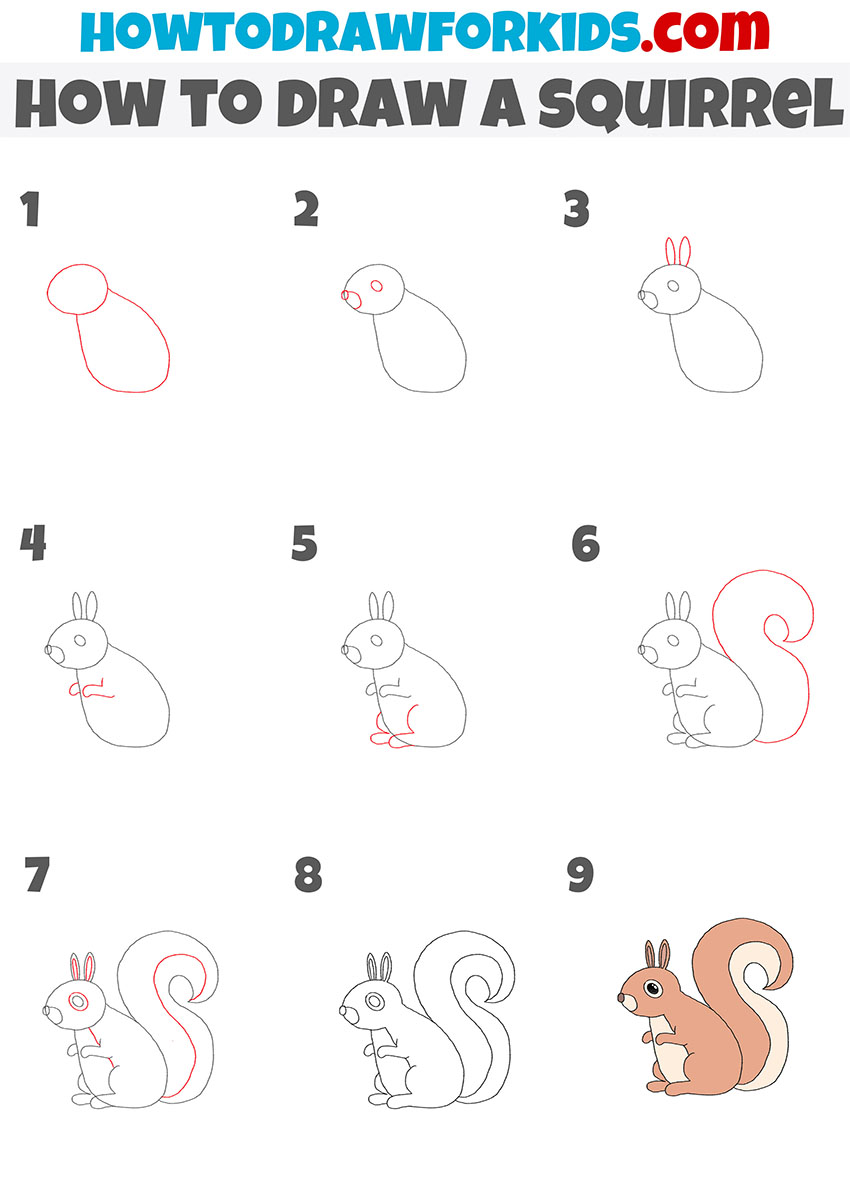 I am glad to offer you this interesting lesson in which you can learn how to draw a squirrel step by step. I am sure that you will easily cope with the implementation of this drawing lesson, since I have developed it especially for beginners.
The squirrel is a very cute forest animal. Squirrels are considered rodents. Surely, you have seen these funny small animals that have a big fluffy tail and tassels on their ears. Most often, squirrels feed on the kernels of cones and nuts.
Some types of squirrels change their color depending on the season. Surely, most often you met red-colored squirrels, since this type of squirrel is considered the most common.
In this tutorial, you will be able to draw a simple cute squirrel in nine steps. I wish you good luck while completing this drawing lesson!
Materials
Pencil
Paper
Eraser
Coloring supplies
Time needed: 30 minutes
How to Draw a Squirrel
Draw the outline of the animal's head and torso.

Depict an arbitrary shape that looks like an oval, and also add a curved line at the bottom of it.

Add facial features.

Inside the previously drawn outline of the head, add two ovals and one curved line.

Depict the squirrel's ears.

At the top of the head, add two identical ears using curved lines.

Sketch out the front paws of the squirrel.

Depict two paws using curved lines of different lengths, as shown in the figure.

Add the hind paws of the squirrel.

Use a curved line to depict these paws. One paw is partially covered by the body.

Draw the squirrel's tail.

Sketch out the big bushy tail with curved lines.

Add decorative elements.

On the ears, head, body and tail of the squirrel, add curved lines.

Correct inaccuracies.

Use the eraser to remove any unnecessary guidelines.

Color the drawing.

To color this squirrel, use orange, beige, brown and black.
As usual, I have prepared a PDF file for you, where you can find a short version of this tutorial and additional useful materials to help you improve your skills as an artist.