How to Draw a Cartoon Turkey
Simple Cartoon Turkey Drawing Guide in 9 Steps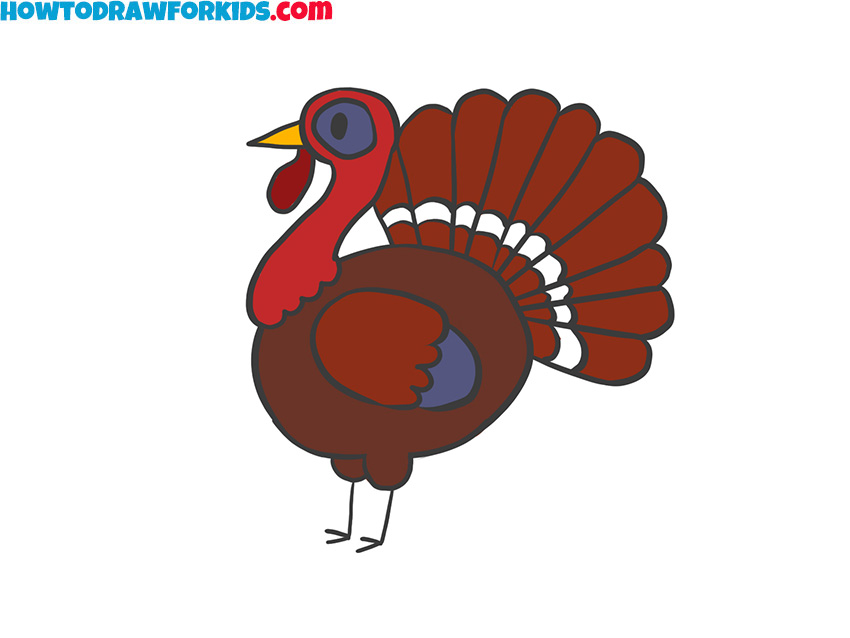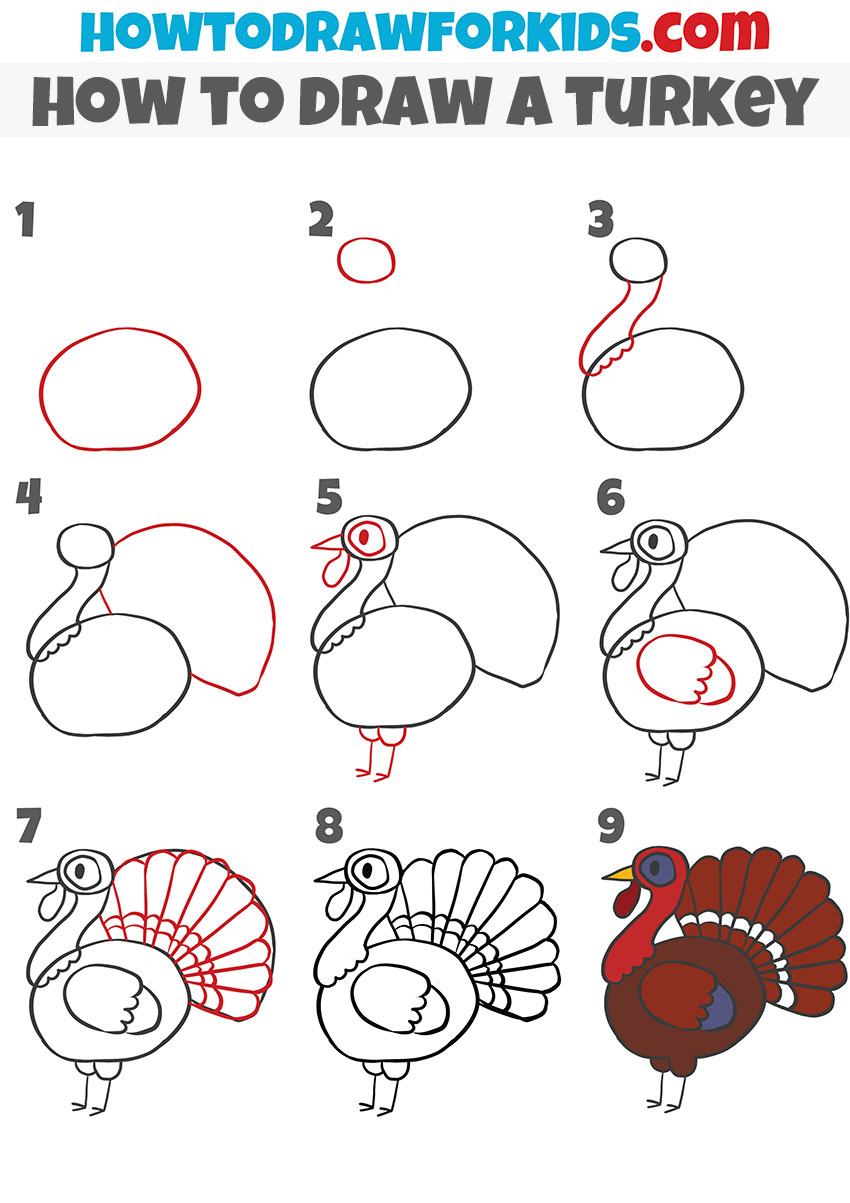 The turkey is a very good drawing object. It is a bright, large bird that has simple proportions. You can use a more complex technique and add detailed feather texture, highlights, and other details. However, as I said, my tutorial is adapted for beginner artists. Even if you picked up a pencil for the first time today, you will get good results. In fact, believing in yourself is very important for an artist of any level.
I chose this object for the drawing lesson for a reason. The fact is that the turkey is of great cultural value in many countries. For example, in the USA and Canada, it is one of the main symbols of Thanksgiving. This holiday is dedicated to one of the main events in the history of the North American people.
So, grab any of your painting supplies, set up a comfortable light, and let's start this guide on how to draw a cartoon turkey. It will be really easy drawing tutorial.
Time needed: 30 minutes
How to Draw a Cartoon Turkey
Draw the torso of the turkey.

It looks like a large oval in the center of a piece of paper.

Add the turkey head.

Pay attention to the relative position of these two rounded shapes.

Draw the neck of the turkey.

Connect the head and torso using an oval shape.

Depict the tail of the turkey.

A large rounded tail is a very bright and memorable detail of the turkey's appearance.

Draw the details of the head and paw.

This is one of the largest steps of the entire guide. Draw the outlines of the large eye, beak, and legs of our bird.

Add a wing.

Here we can see a small wing. Indeed, turkeys are not the best flyers in nature.

Finish drawing the tail.

Add rounded lines that will create a feather effect.

Remove extra lines.

At this point, you should see the complete outline of the turkey.

Color the turkey

Use traditional vibrant colors to create a distinctive turkey look.
Don't forget about the pdf file. With this, you can draw a turkey anywhere, even in the absence of the Internet.