In this lesson I want to show you how to draw a Lowrider. With the help of this lesson, you will once again train your creative abilities.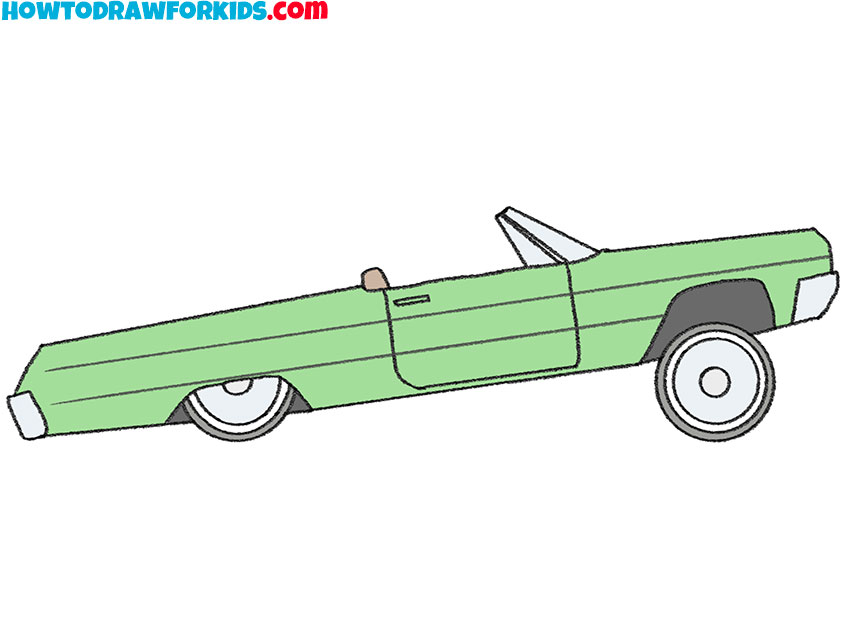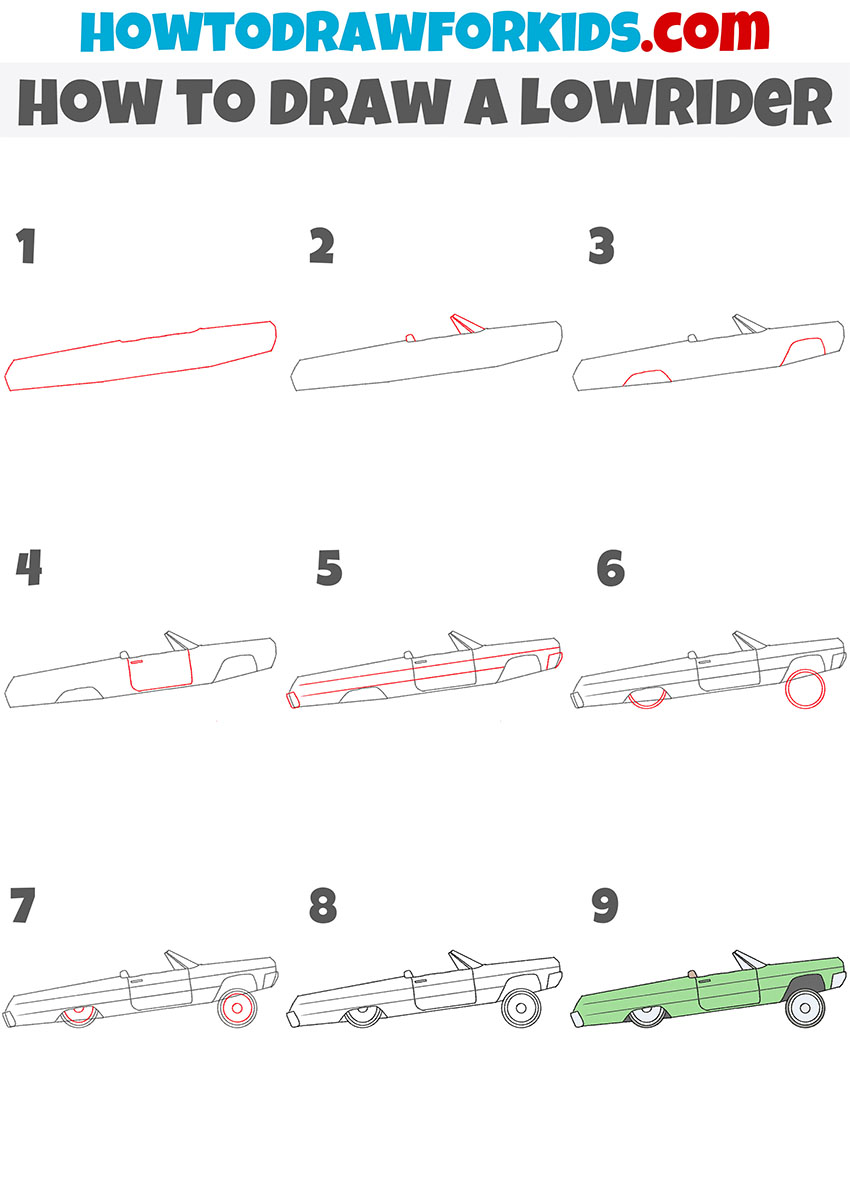 I hope you enjoy the new step-by-step guide on how to draw a Lowrider. This car takes off from the ground and rides on three points of support, as if skipping.
That is why the Lowrider is sometimes called the "dancing car". The lowrider does not have a powerful engine, since it was not created for racing, but for a calm and comfortable ride on city streets.
In the picture you can see that the Lowrider has an elongated body and the front of the car is raised. In this lesson, you will acquire useful skills that will be useful to you for drawing any other cars.
Materials
Pencil
Paper
Eraser
Coloring supplies
Time needed: 30 minutes
How to Draw a Lowrider
Draw the body of the car.

Use smooth lines to draw a figure of the same shape as in my example.

Depict the windshield and seat.

Using straight lines depict the windshield and draw the visible part of the seat.

Add the wheel arches.

At the bottom of the car, draw two wheel arches using curved lines.

Sketch out the door.

In the middle of the body of the car draw the door and add the door handle.

Draw the bumpers and car body.

Depict the front and rear bumpers and draw two longitudinal lines on the body of the car.

Depict the wheels.

Carefully draw one front wheel and the visible part of the rear wheel.

Sketch out the wheels.

In the center of each wheel, add circles of different diameters.

Correct inaccuracies.

Correct the mistakes if necessary and carefully remove all unnecessary lines in the drawing.

Color the drawing.

Color the body in green, paint the rest of the elements in different shades of gray.
Now you know how to draw one of the most unusual cars. If you liked this tutorial, then leave a little feedback in the comments. Now you can use the link at the end of the tutorial to download a short version of this tutorial in PDF format.