I suggest you complete the lesson in which you will learn how to draw a river. This lesson consists of nine simple steps.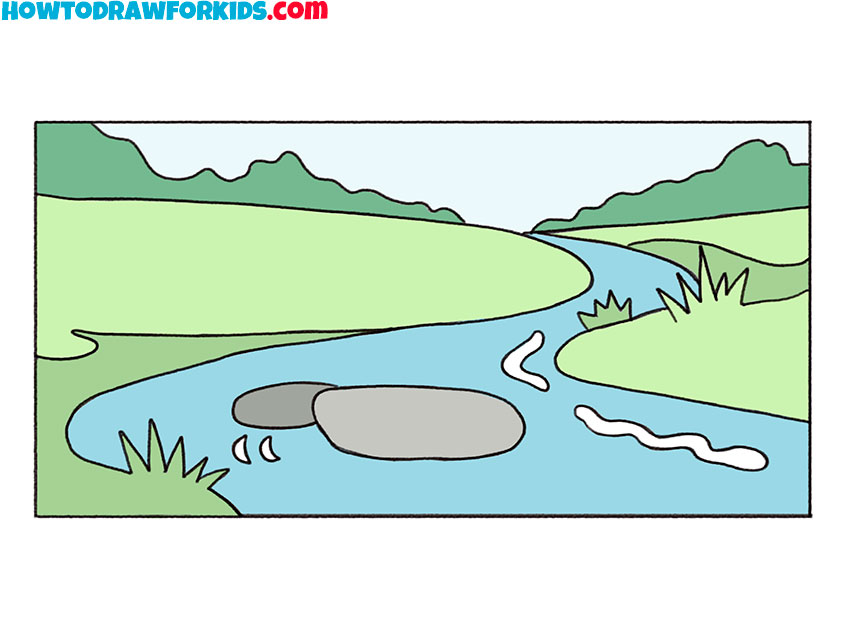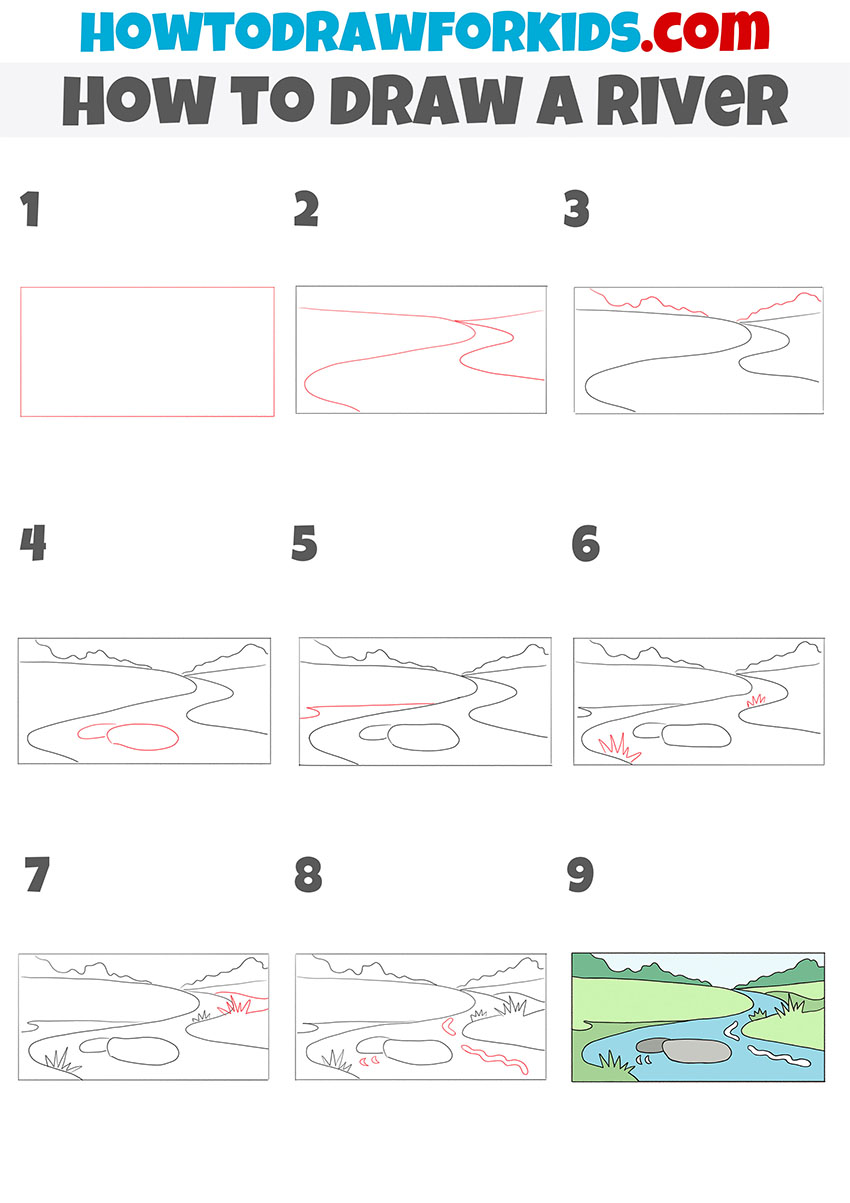 I have prepared a drawing lesson for you in which I will tell and show you how to draw a river step by step. The ability to draw a natural landscape is very important for every artist.
This drawing lesson was created especially for beginners or children, so I'm sure you won't face any difficulties while doing it. A river is a large-sized natural water stream that has a natural course.
I think many of you have seen the river. By learning how to draw a river with this easy tutorial, you can use these skills if you want to draw a river against some other natural landscape. For example, you can depict a river with mountains in the background.
When doing this drawing, you will draw not only a river, but also fields, planting with trees, grass, and stones. Thus, this lesson will greatly help you improve your artistic skills.
Materials
Pencil
Paper
Eraser
Coloring supplies
Time needed: 30 minutes
How to Draw a River
Draw the frame.

First, depict the frame in the form of a rectangle, within which the landscape will be depicted.

Add the outlines of the river and fields.

Use wavy and curved lines to mark your future landscape.

Depict the landing contours.

Draw two long wavy lines over the previously drawn field outlines.

Sketch out the rocks in the river.

Inside the previously drawn outline of the river, draw two large stones of different sizes.

Add the separator line between the fields.

On the left side of your drawing, draw a straight and curved line.

Depict the grass.

On the protruding parts of the fields near the river, draw the grass using zigzag lines.

Add some more elements.

Depict two more curved lines and draw the grass in the same way as shown in the previous step.

Sketch out the highlights.

Draw wavy and curved lines on the surface of the water as shown.

Color the drawing.

To color the river, use blues, shades of green, and shades of gray.
I will be glad to read your feedback and ideas for new drawing lessons. Don't forget to download the PDF file, which contains a short version of this lesson, as well as additional practice materials to help you complete it.