How to Draw a Cup of Coffee
I have prepared a new drawing lesson for you in which you will learn how to draw a cup of coffee step by step.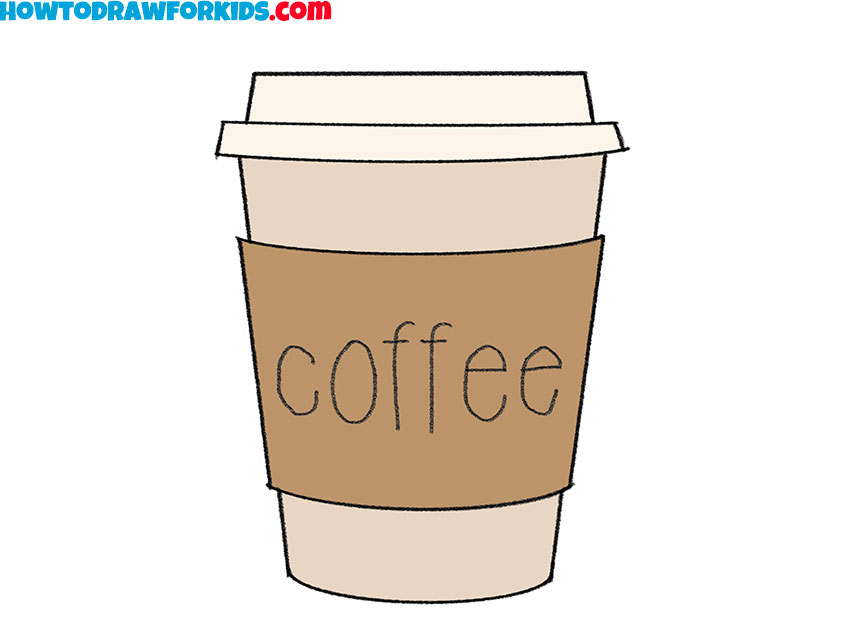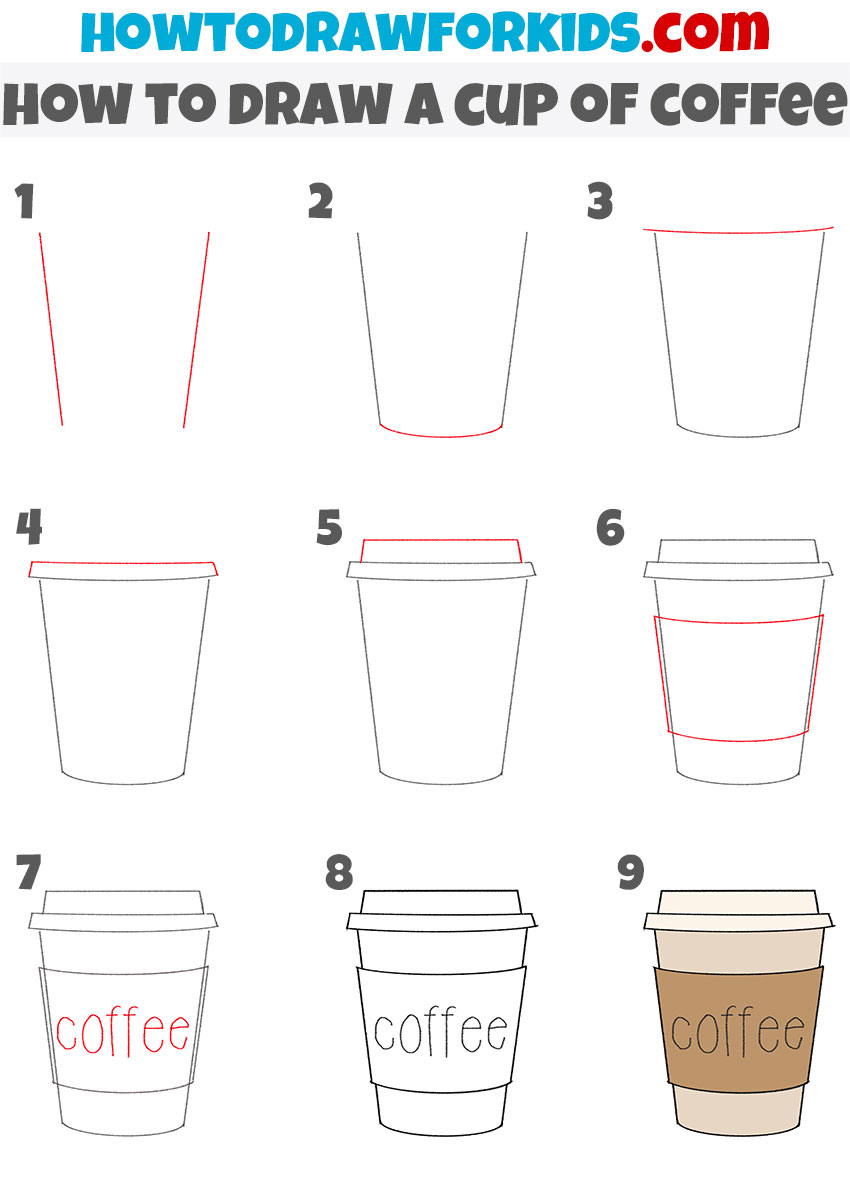 In this tutorial, you will find out how to draw a cup of coffee using my instructions.
Coffee is a brewed drink prepared from roasted coffee beans. Coffee is darkly colored, bitter, slightly acidic, and has a stimulating effect on humans, primarily due to its caffeine content. It is one of the most popular drinks in the world and can be prepared and presented in a variety of ways.
I'm sure any beginner artist can handle this simple lesson. Start to draw and enjoy the drawing process.
Materials
Pencil
Paper
Eraser
Coloring supplies
Time needed: 20 minutes
How to Draw a Cup of Coffee
Draw the sides of the cup.

You can depict them as two identical straight lines.

Outline the bottom of the cup.

Draw a curved line that connects the two previously drawn lines together.

Start drawing the top of the cup.

At the top of the cup, add a curved line connecting the straight lines.

Add the part of the lid outline.

Use straight and curved lines to represent this detail. Draw it over the previously drawn line.

Complete the drawing of the cup lid.

Draw it as a shape similar to a trapezoid without a lower base.

Add an outline of the label on the cup.

Use two straight lines and two curved lines to depict it in the middle of the cup.

Add the inscription.

Write the word «coffee» on the previously drawn label.

Erase the auxiliary lines.

Use an eraser to remove unnecessary lines from the drawing.

Color the drawing.

Use grey, beige and brown to color the cup of coffee.
This lesson has come to an end and I hope you enjoyed it! Write your feedback about this tutorial in the comments and don't forget to subscribe to us on social media. I also want to remind you that for your convenience, I have prepared for you a short version of this drawing lesson in PDF format. You can download this file and return to the lesson at any time, even if you are not connected to the Internet.
How to Draw a Cup of Coffee Step by Step
Feel free to start this drawing lesson, even if you still have very little experience as an artist, because I prepared this lesson especially for beginner artists and children. The ability to draw dishes and other household items is very important for every artist. In this lesson, you will learn how to draw a cup—tea utensils, and also depict such a famous drink as coffee in it.