In this drawing lesson, you will learn how to draw a scientist. This is a useful human drawing lesson that you can easily master.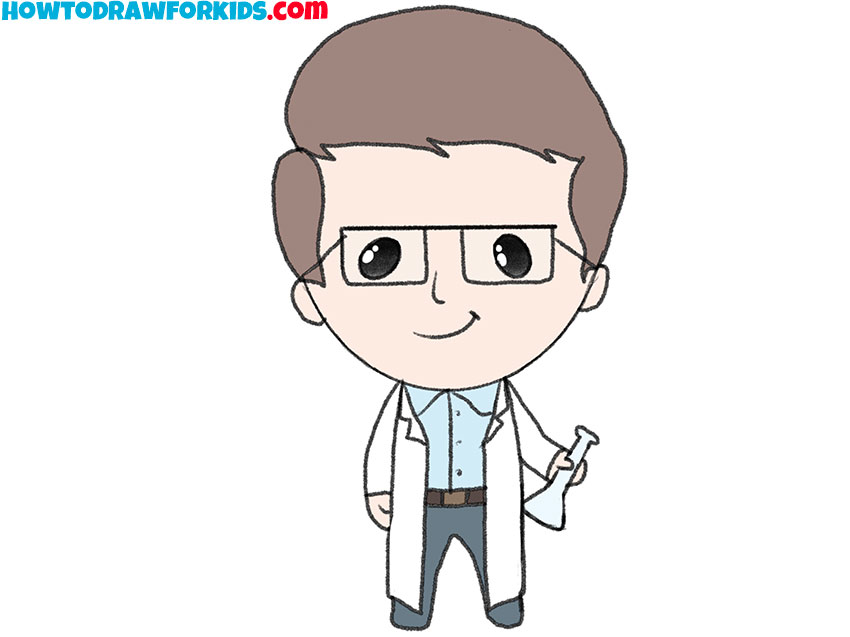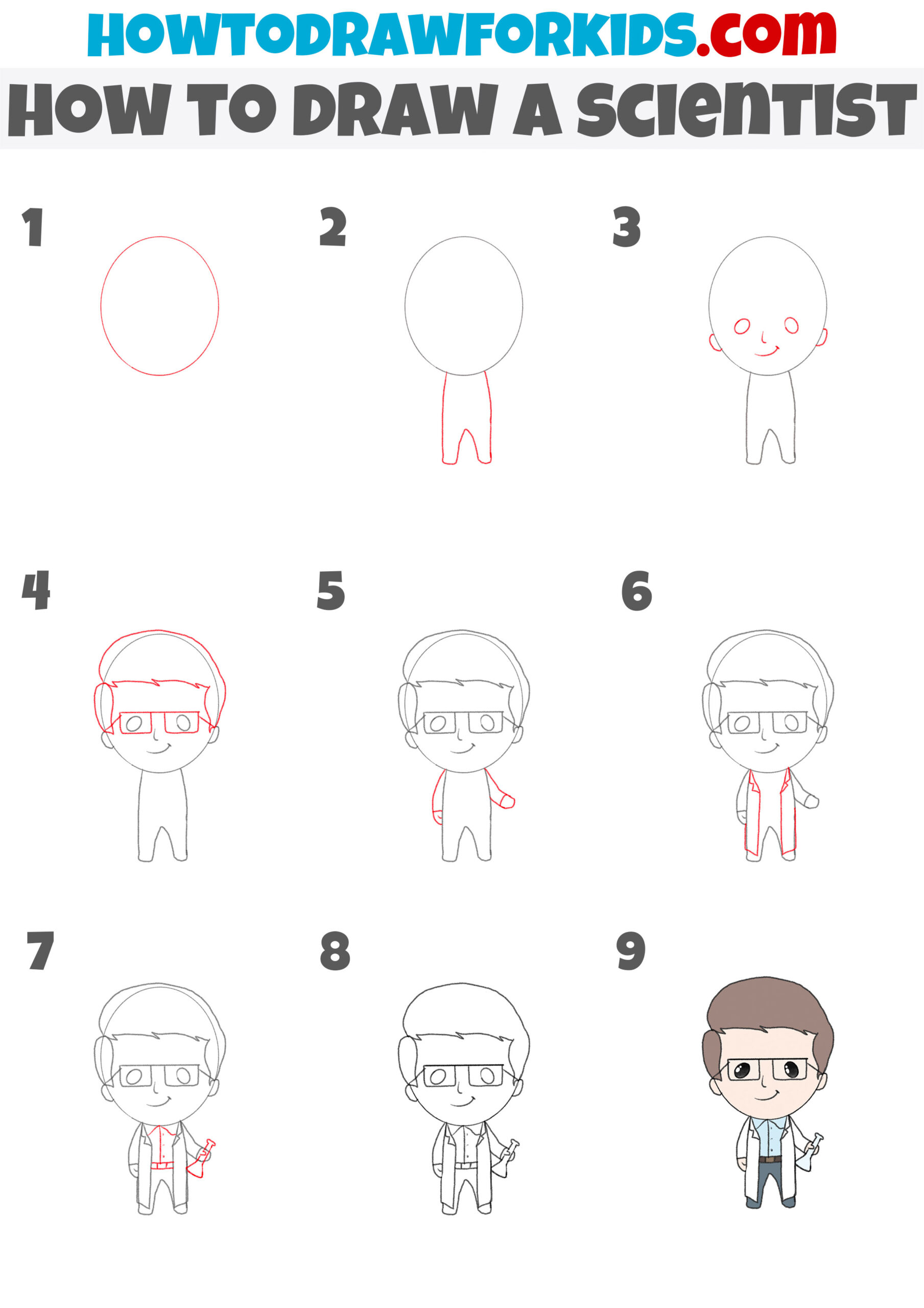 I have prepared for you a very interesting and useful lesson in which you will learn how to draw a scientist step by step. I am sure that you have heard many times about such a profession as a scientist.
Scientists are usually called specialists in various fields of a science. A scientist can study such areas of science as the environment and the human body, and representatives of this profession can make various scientific discoveries and write scientific papers.
Be sure to practice drawing a person with this lesson, and in this way you can draw a scientist in any of your other drawings.
In this drawing lesson, you will first draw the outlines of the head and torso of the scientist, then add his facial features, hairstyle and costume.
Materials
Pencil
Paper
Eraser
Coloring supplies
Time needed: 30 minutes
How to Draw a Scientist
Draw the outline of the scientist's head.

To draw a human head, sketch out one oval.

Depict the outline of the torso.

Below the previously drawn oval, add a long, curved line to depict the sides and legs.

Add the facial features of the scientist.

Draw two ovals, two semi-ovals and short curved lines.

Draw the glasses and hairstyle.

Depict the hairstyle using curved lines. Add the glasses using straight lines.

Sketch out the outlines of the arms.

One arm is lowered down, and the other is slightly raised up.

Draw the scientist's robe.

Depict this element of the scientist's costume using straight lines.

Add the flask and costume elements.

Sketch out a flask in the scientist's hand. Add lines and dots to draw the suit.

Correct inaccuracies.

Use the eraser to remove any unnecessary guidelines.

Color the scientist.

Choose any color for the drawing.
Below you can download a PDF file that I have prepared specifically for your convenience. This file contains a short version of this tutorial, as well as additional useful materials to help you improve your skills as an artist. You can use this file at any time, even if you are not connected to the Internet.