In this tutorial, you will learn how to draw Charmander. Now you will have a good time and get useful skills.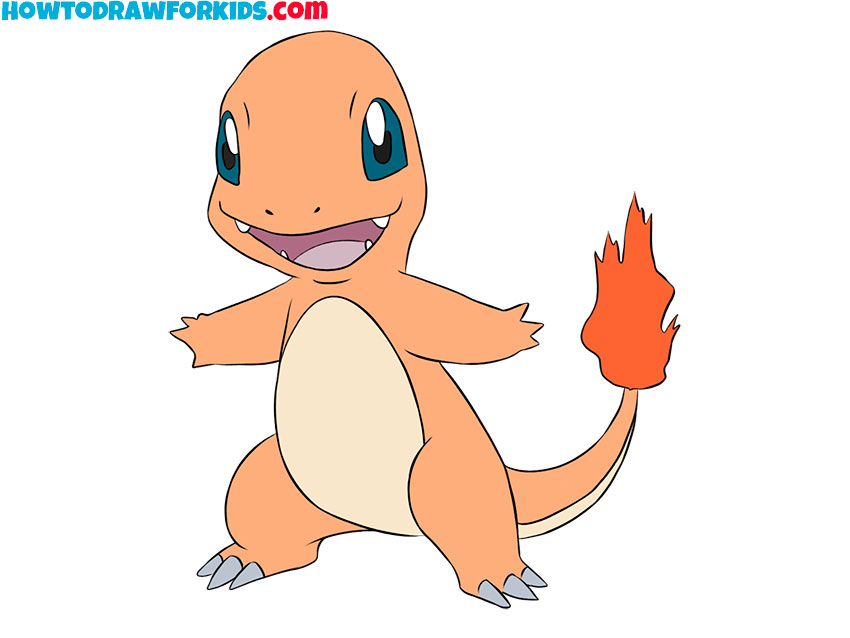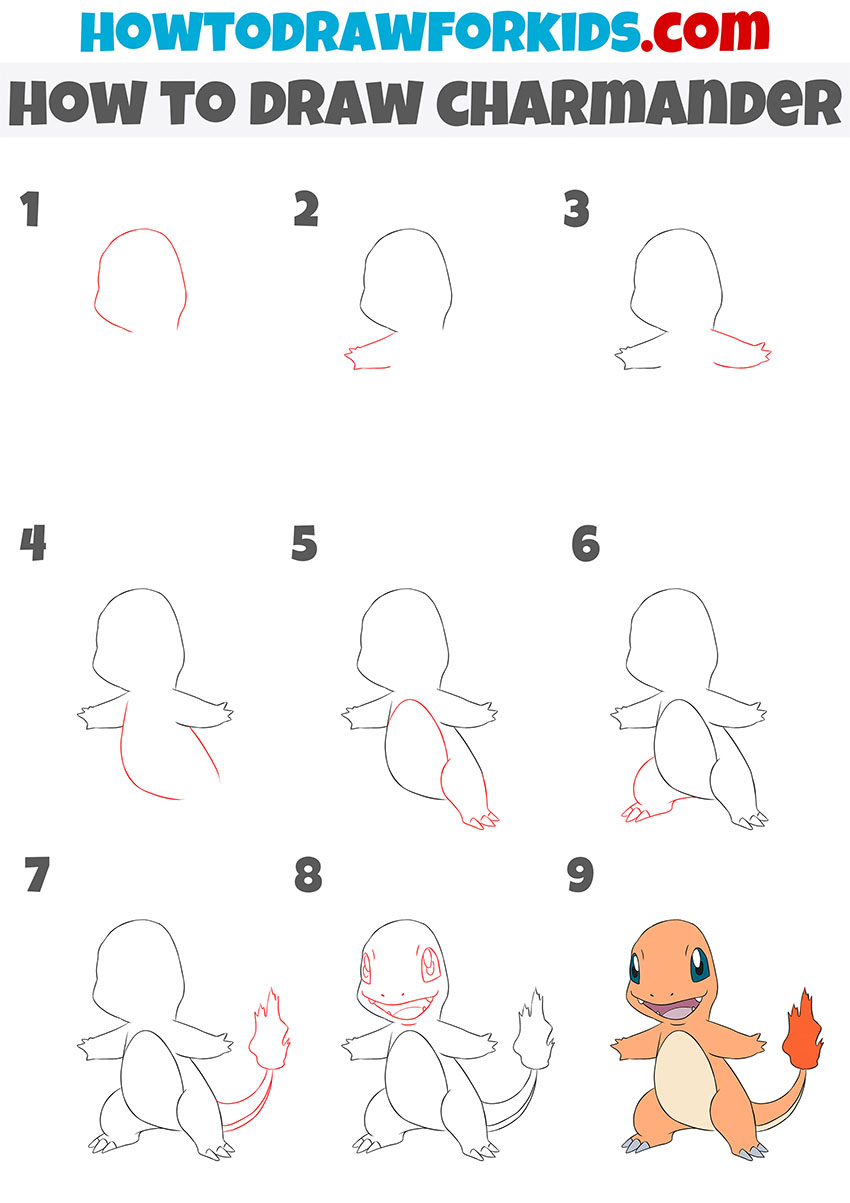 With this simple instruction, you will learn how to draw Charmander. This is a funny creature from a series of games, manga, and anime. Charmander is a first generation Pokémon.
Outwardly, Charmander looks like a red-orange reptile. At the tip of the tail, there is a flame that burns from the very birth of the Pokémon, with the size of the flame depending on the state of health of the Pokémon.
Also, the flame is directly related to the mood of the Pokémon. For example, the flame gets bigger when the Pokémon gets angry. In general, Charmander is calm and sweet, but when necessary, he uses his ability to exhale flames from his mouth.
Materials
Pencil
Paper
Eraser
Coloring supplies
Time needed: 30 minutes
How to Draw Charmander
Draw the head.

The head has a rounded shape, while there is a slight bulge on the left side.

Depict one paw.

Draw a line from the head to the side and draw the short paw with small pointed fingers.

Add the second paw.

On the other side, draw the second paw in the same shape as in the previous step.

Sketch out the torso.

Draw smooth rounded lines on the sides.

Draw the outline of the belly and one lower leg.

Depict a smooth line to outline the belly, and draw the wide leg with large claws.

Sketch out the second lower leg.

With smooth lines, draw the second leg in the same position as in the example.

Depict the tail.

With the help of smooth lines draw the tail that is lifted, and with jagged lines draw the flame.

Add the elements of the face.

Draw the big eyes, nostrils, and the wide open mouth.

Color the Charmander.

Use orange as the main color, color the eyes blue, color the mouth pink.
By tradition, at the end of the lesson, I prepared a PDF file that contains a brief instruction and additional materials. Save this file, and then you can complete the lesson even without an Internet connection.