I invite you to a new lesson, in which I will show in detail how to draw a pony. This simple step-by-step guide is sure to please.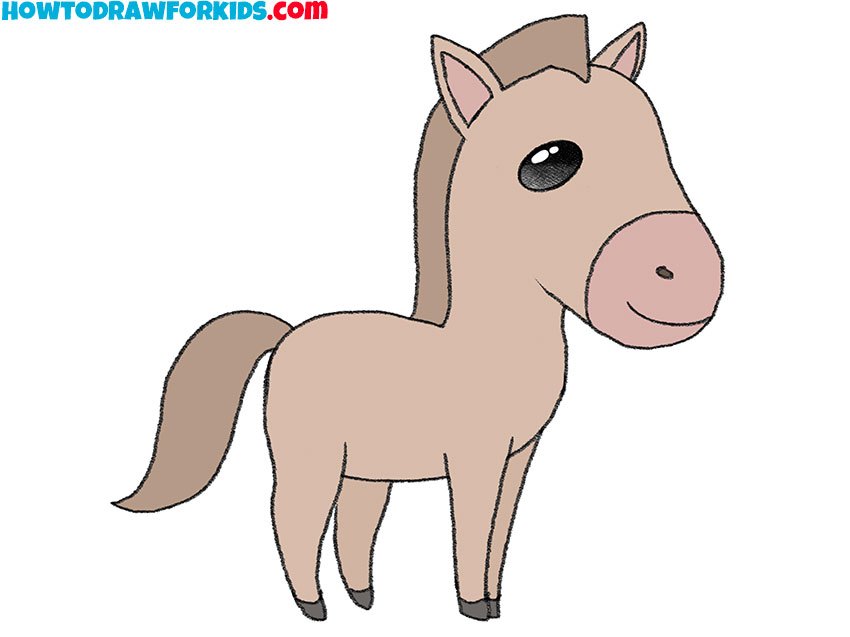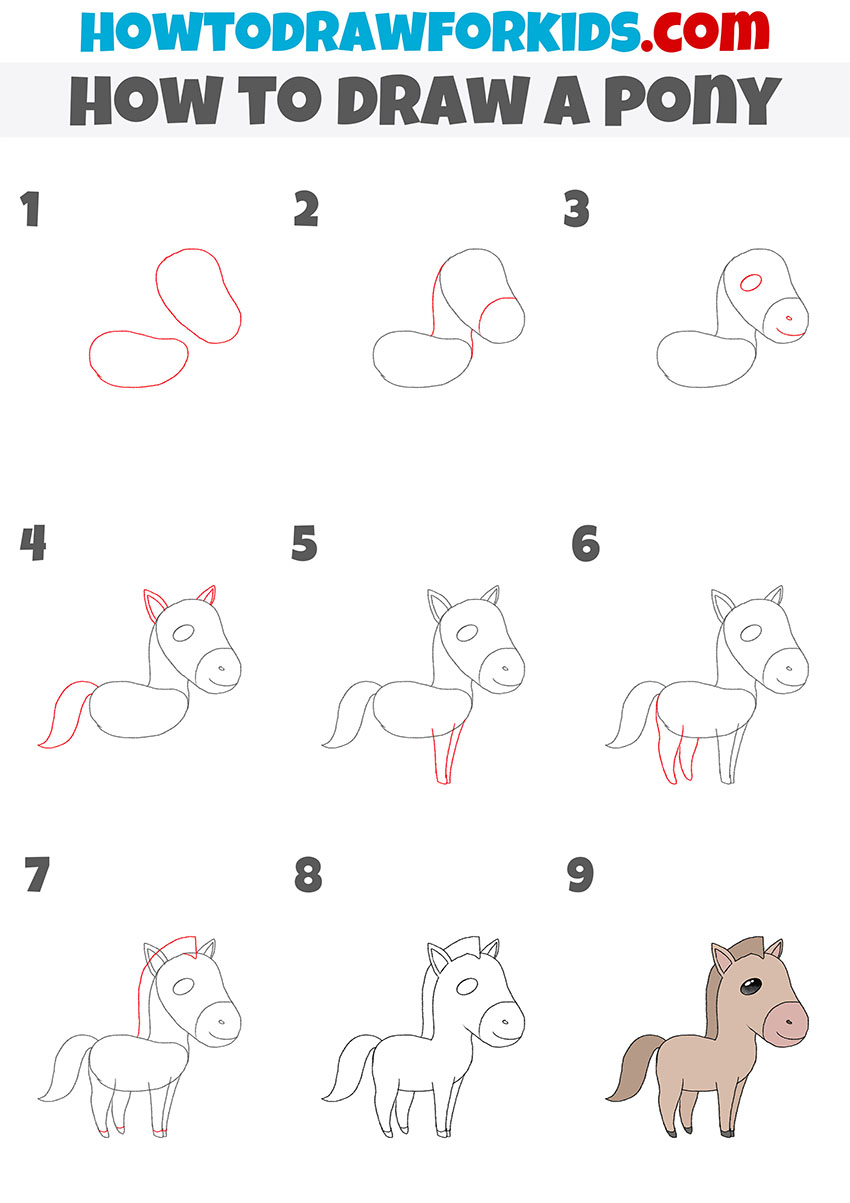 If you love drawing animals and want to improve your drawing skills, then this lesson will be interesting and useful for you. Now you will learn how to draw a pony. This is a kind of domestic horse. The main feature of the pony is its small stature, powerful neck and short legs.
Ponies are very hardy animals and were previously used to transport goods and perform various work in production. Now you can see ponies in the zoo, because both adults and children love these animals very much. Ponies are usually friendlier than horses.
In this tutorial, the pony is presented in a cartoon style and therefore looks very cute. Try to observe all proportions and draw lines correctly. Take your time during the lesson, use small hints to achieve better results.
Materials
Pencil
Paper
Eraser
Coloring supplies
Time needed: 30 minutes
How to Draw a Pony
Draw the head and torso.

Depict two oval shapes at some distance from each other.

Add the neck and the front of the muzzle.

Draw de connecting lines between the head and torso. Depict a smooth line on the muzzle.

Depict elements of the muzzle.

Sketch out the eyes, nostril, and mouth.

Add the ears and tail.

The ears are small and have a pointed shape. With smooth curved lines draw the tail.

Depict the front legs.

The forelegs are set side by side and have a wide base and a narrow underside.

Sketch out the hind legs.

The hind legs have the same shape as the front, but are located at distance from each other.

Add the mane and hooves.

Draw a mane with a smooth line and draw transverse lines at the bottom of the legs.

Correct inaccuracies.

With the eraser, remove all extra lines in your drawing.
By tradition, at the end of the lesson, a link is available to you, which you can use and download a short version of the lesson in PDF format. Save this file and use it whenever you want, even if you don't have Internet access.