In this lesson, I would like to tell you and show you how to draw Gogeta. This wonderful and useful tutorial is about character drawing.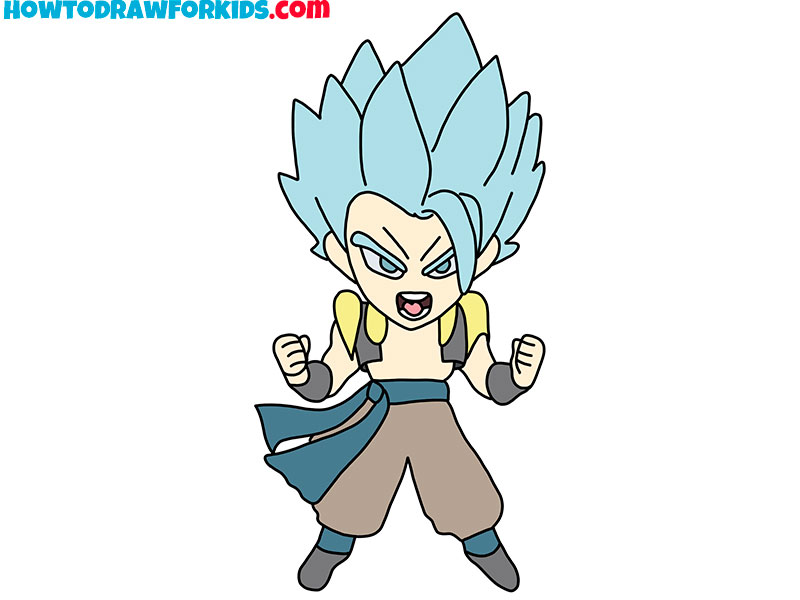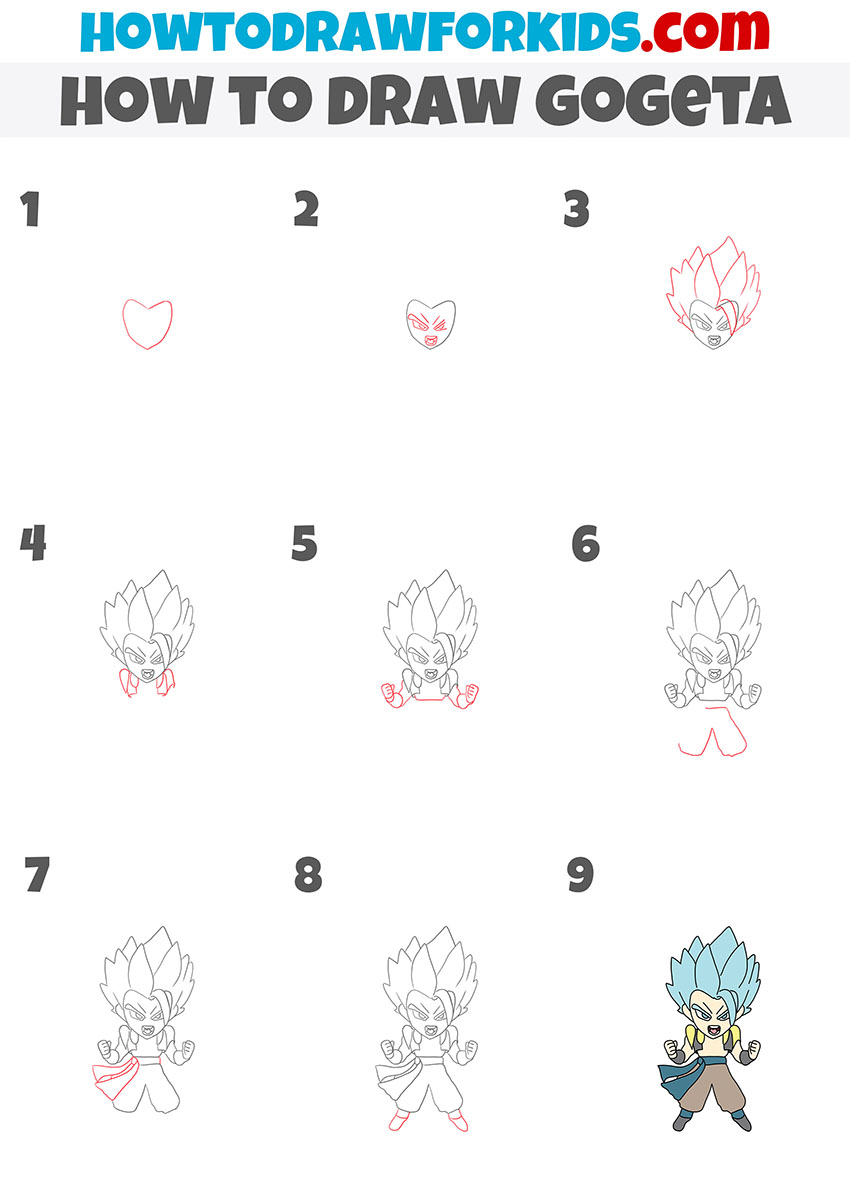 I have prepared for you a fascinating drawing lesson with which you can learn how to draw Gogeta step by step. This drawing lesson will definitely be of interest to fans of manga and anime.
I have developed this tutorial specifically for beginner artists and children, so you can easily cope with this unusual lesson. By completing this lesson, you will learn how to better portray the emotions of the characters, because here I will show you how to draw anger on the face of the Gogeta.
Gogeta is known as an anime character, he is an amalgamation of Goku and Vegeta. He is considered one of the most powerful characters in the entire Dragon Ball franchise, combining the power of Goku and Vegeta and even augmenting them to become even more powerful.
Please note that this lesson contains small elements, so you need to be careful while drawing and follow the steps slowly. I think that you can't wait to start this drawing lesson as soon as possible.
Materials
Pencil
Paper
Eraser
Coloring supplies
Time needed: 35 minutes
How to Draw Gogeta
Draw the outline of the face.

Outline the character's face as the heart-like shape using curved lines.

Add facial features.

Inside the outline of the face, depict the eyes, eyebrows, and mouth.

Depict the outlines of the hairstyle.

At the top and sides of the drawn head, add the lot of pointed large strands of the hair.

Draw the upper body and the elements of the costume.

Below the previously drawn head, add curved lines of different lengths, as shown in the image.

Add elements of the torso, as well as the outlines of the arms.

On the right and left sides of the drawn elements, add two arms, and draw lines on the torso.

Start drawing the lower torso of the character.

Below the previously drawn elements, depict part of the outline of the pants using curved lines.

Finish drawing the pants by adding the belt.

Draw the knot and free edges of the bandage on the belt, as well as the belt line on the right.

Finish drawing the Gogeta's legs.

Now you need to add the bottom of the legs and the outlines of the shoes.

Color the drawing.

To color the Gogeta, use shades of blue, shades of brown, beige, yellow, pink, and black.
I remind you that you can download the PDF file that I have prepared especially for your convenience. This file contains a short version of this lesson and has additional useful training materials. Download this file so as not to lose it and return to this lesson at any time convenient for you.