Today you will learn how to draw a beluga whale. This step-by-step guide will not leave you indifferent, and you will have a good time.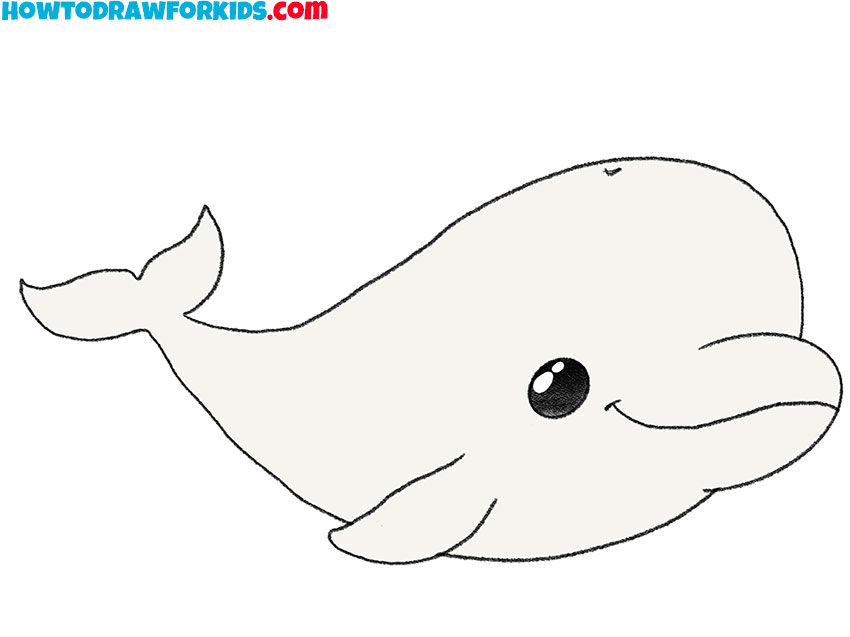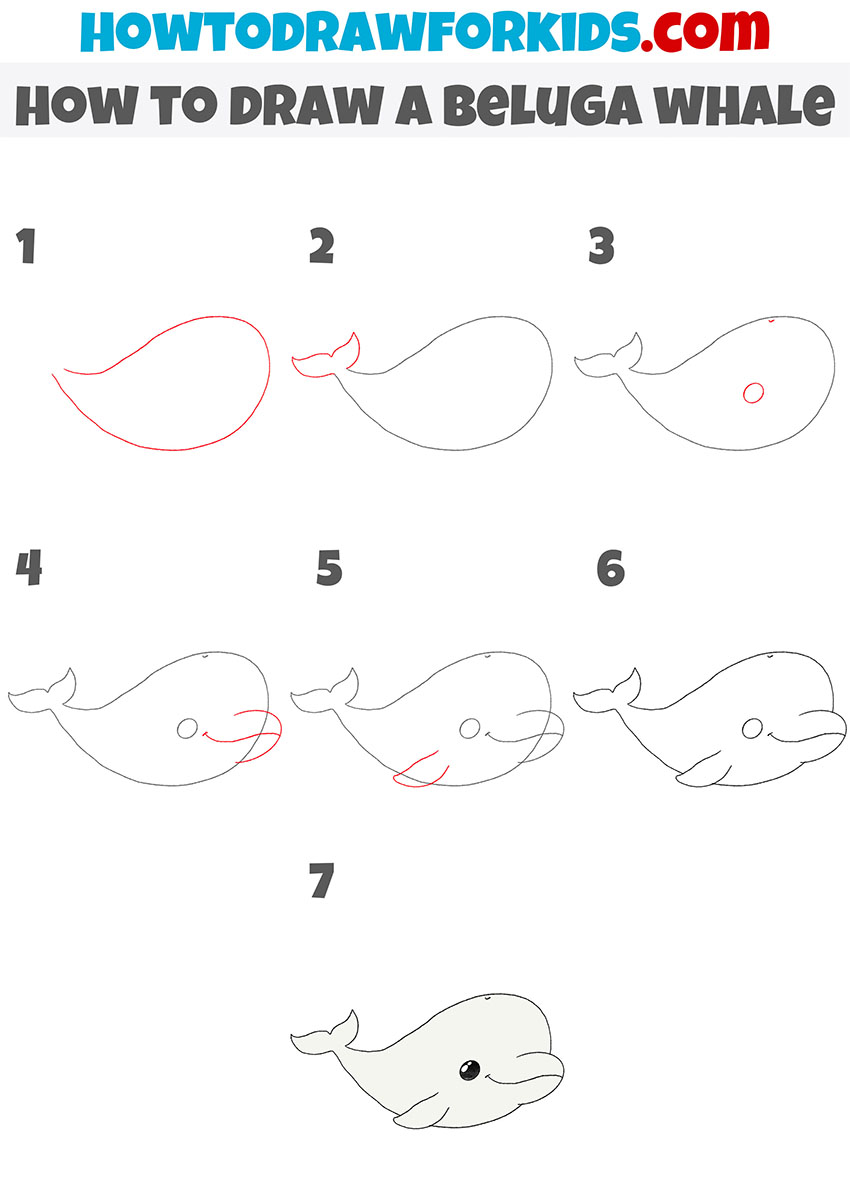 Now I will show you how to draw a beluga whale step by step. The instruction includes only seven simple steps that you can easily follow even if you have no experience in drawing.
Beluga is a cetacean mammal. Unlike other whales, the body of the beluga whale is white. When you learn this lesson, you will acquire useful skills that will be useful for drawing any other whale.
If you have all the art supplies at hand, then you can get to work.
Materials
Pencil
Paper
Eraser
Coloring supplies
Time needed: 30 minutes.
How to Draw a Beluga Whale
Draw the outline of the body.

The body of the whale has a rounded shape on one side and a pointed end on the side of the tail.

Depict the tail.

Add the tail, which is in two parts.

Add the eye and the hole on the back.

In the middle of the body, add a small oval and draw the small hole on the back.

Sketch out the front of the head.

With the help of smooth lines depict the front of the head and add the mouth.

Draw the bottom fin.

Use smooth lines to draw the small fin on the side of the body.

Correct inaccuracies.

Use the eraser to remove all extra lines in your drawing.

Color the drawing.

You will need light gray and black.
Beluga is ready! If you have followed all the drawing steps correctly, then you should have a great drawing. I recommend that you complete the other lessons presented on this site and learn how to draw other aquatic inhabitants. Finally, I suggest you download a PDF file for free, which contains a brief instruction and additional training materials necessary to complete this lesson at any convenient time.