How to Draw a Cute Penguin
In this super simple and interesting tutorial, you will learn how to draw a cute penguin in just nine easy steps very quickly.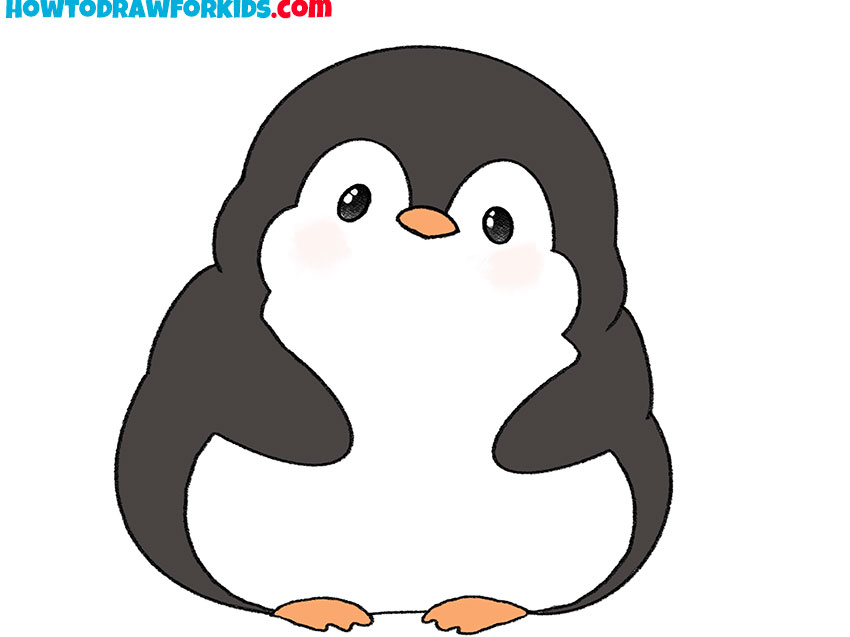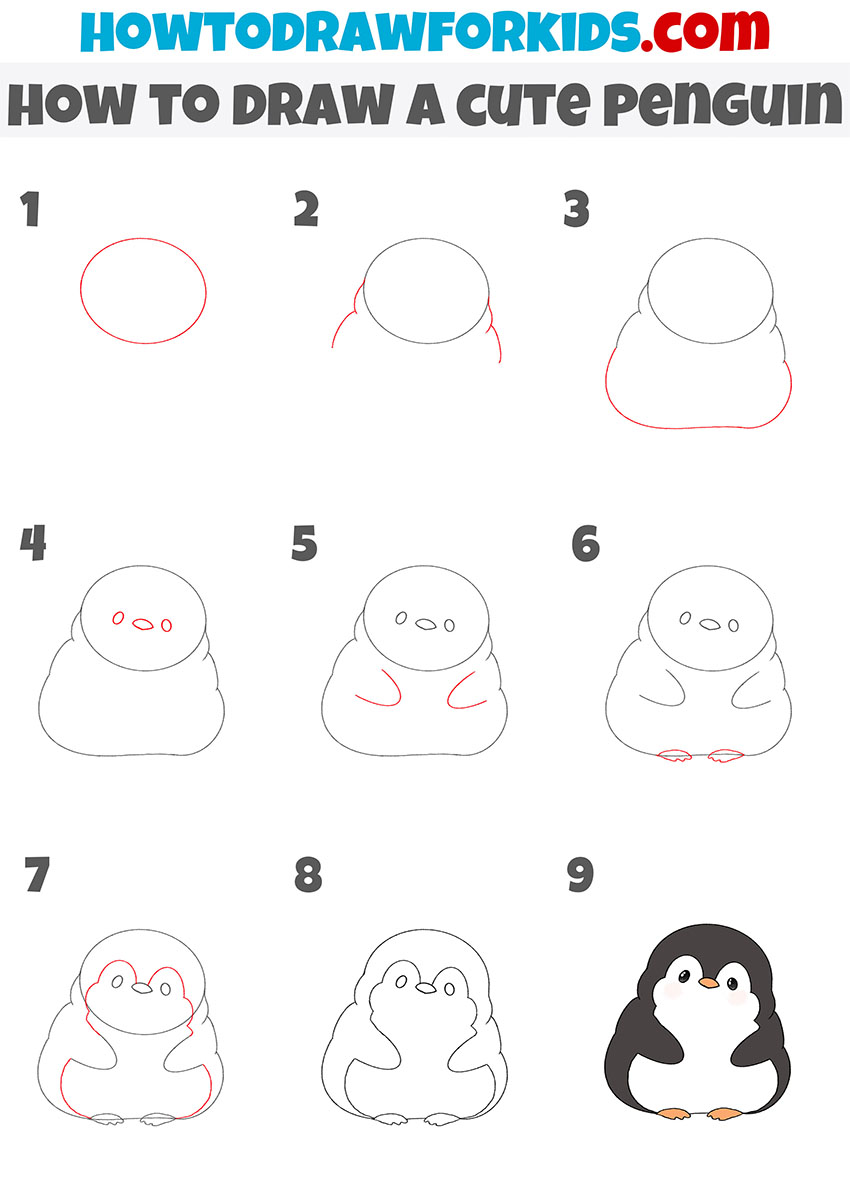 If you want to learn how to draw a cute penguin, then you will definitely like this lesson. This instruction shows in detail how to draw a cute penguin.
Now you will have a good time and learn how to draw a cute penguin step by step. The penguin is an amazing bird, it is one of the most charming creatures on our planet.
The penguin has a rounded body and small short legs, as a result of which the penguin moves awkwardly, but the penguin swims perfectly in the water. Penguins live in huge colonies, the number of one colony can reach thousands of birds.
Penguins are not afraid of people and can let a person close to them. Not all penguins live in polar latitudes, there are some types of penguins that live in countries with a warm climate.
Materials
Pencil
Paper
Eraser
Coloring supplies
Time needed: 30 minutes
How to Draw a Cute Penguin
Draw the head.

Depict a straight circle.

Depict the neck.

From the head, drawdown smooth rounded lines.

Sketch out the torso.

Continue the lines of the neck and draw the wide rounded torso.

Add the elements of the muzzle.

Depict the eyes and beak, which are located almost on the same level.

Draw the wings.

On each side of the body, depict smooth curved lines.

Depict the lower paws.

At the bottom, draw two small paws of the same shape as in the example.

Add details.

Draw the contour where the color of the plumage will be different.

Correct inaccuracies.

Remove extra lines in your drawing.

Color the cute penguin.

You will need dark grey, orange, and black. Add highlights to the eyes.
The cute penguin is ready! I suggest downloading the PDF file, in which you will find a short version of the lesson and additional useful materials.