How to Draw a Penguin for Kindergarten
Simple Penguin Drawing Guide for Kindergarten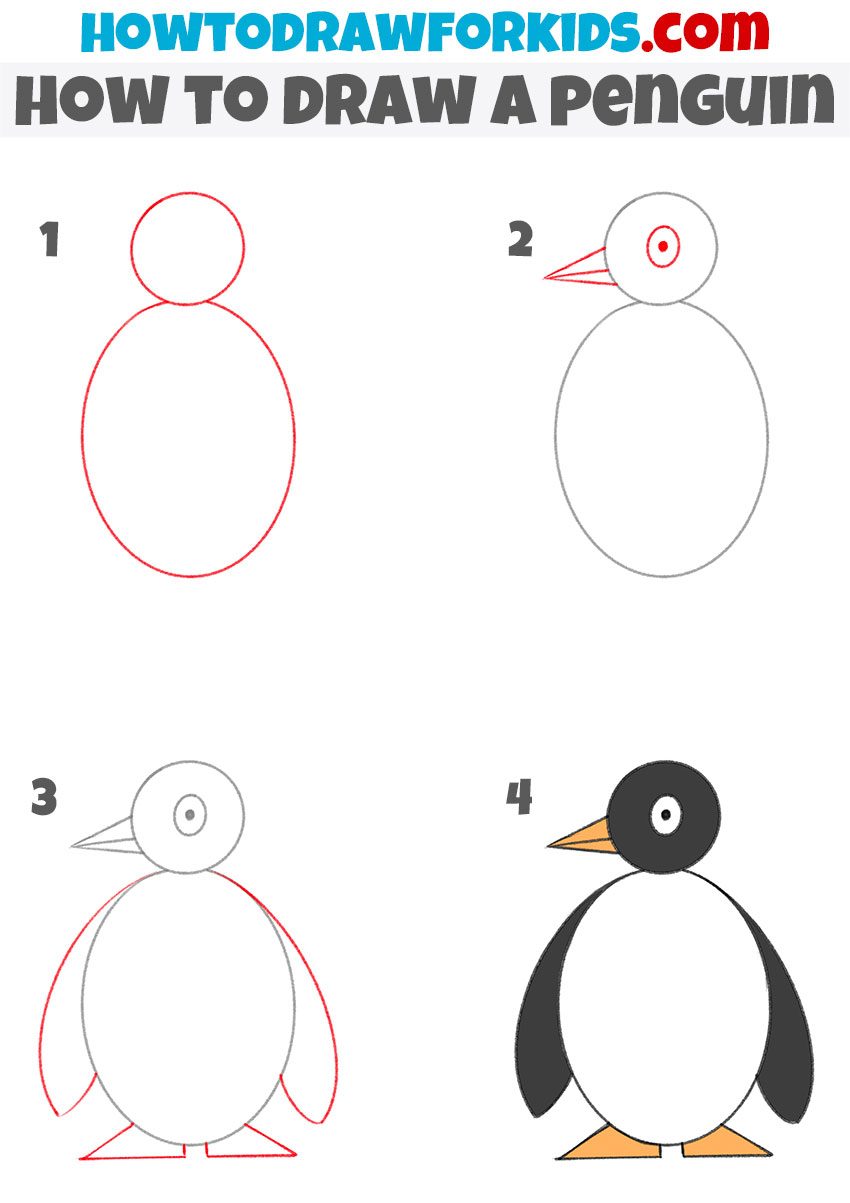 So let's try to do this. As before, I have created a drawing lesson that is most suitable for novice artists and children. A simple four-step sequence will give you a great result. As you can see, the whole drawing is made up of simple geometric shapes.
If you want to draw more complex characters, take a look at other sections of my site. Today we are working with the most simple lesson that will help you believe in your abilities, even if you first picked up a pencil today.
So, I invite you to tune in to a pleasant job with a simple drawing lesson. Grab your favorite drawing tools, provide good light, and start drawing!
Materials
Pencil
Paper
Eraser
Coloring supplies
Time needed: 15 minutes
How to Draw a Penguin for Kindergarten
Draw the head and torso.

Place these smooth, rounded shapes in the center of the piece of paper.

Add an eye and beak.

The eye looks like an oval inside which the points are located. The beak is a triangle with an additional horizontal line.

Draw wings and paws.

Parrots have very small wings and rather large paws. Draw it.

Color the penguin.

Use the traditional colors associated with this unusual bird.
Hope you got a great result. Do not forget to write in the comments about whether you have encountered any difficulties in drawing. This will help me a lot to create the perfect content for you.
Don't forget to download this pdf file. In fact, this is a very useful thing that will help you draw a penguin even in the absence of the Internet. Also in this file, you will find several drafts for the most convenient drawing.