In this lesson, I want to show you how to draw deer antlers. I promise this lesson will be fun and not difficult at all.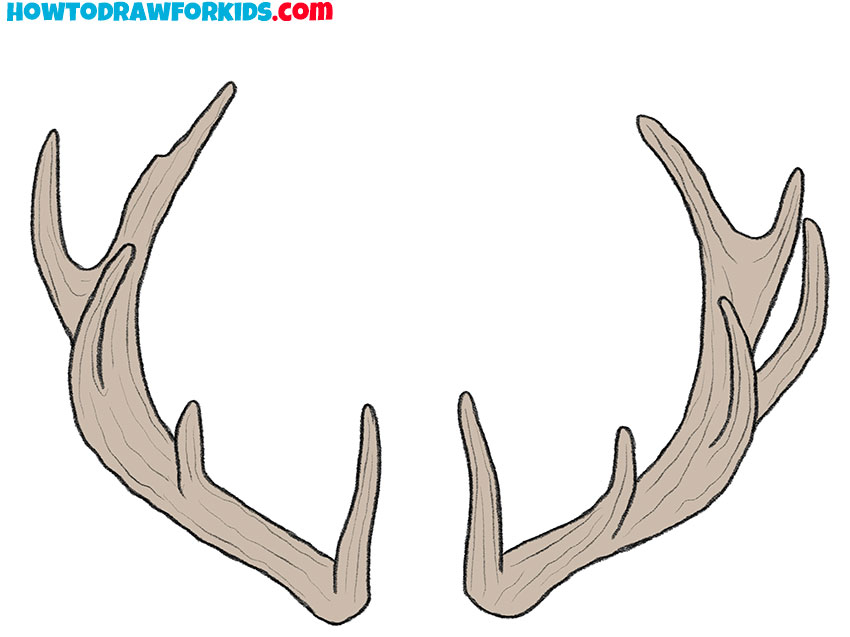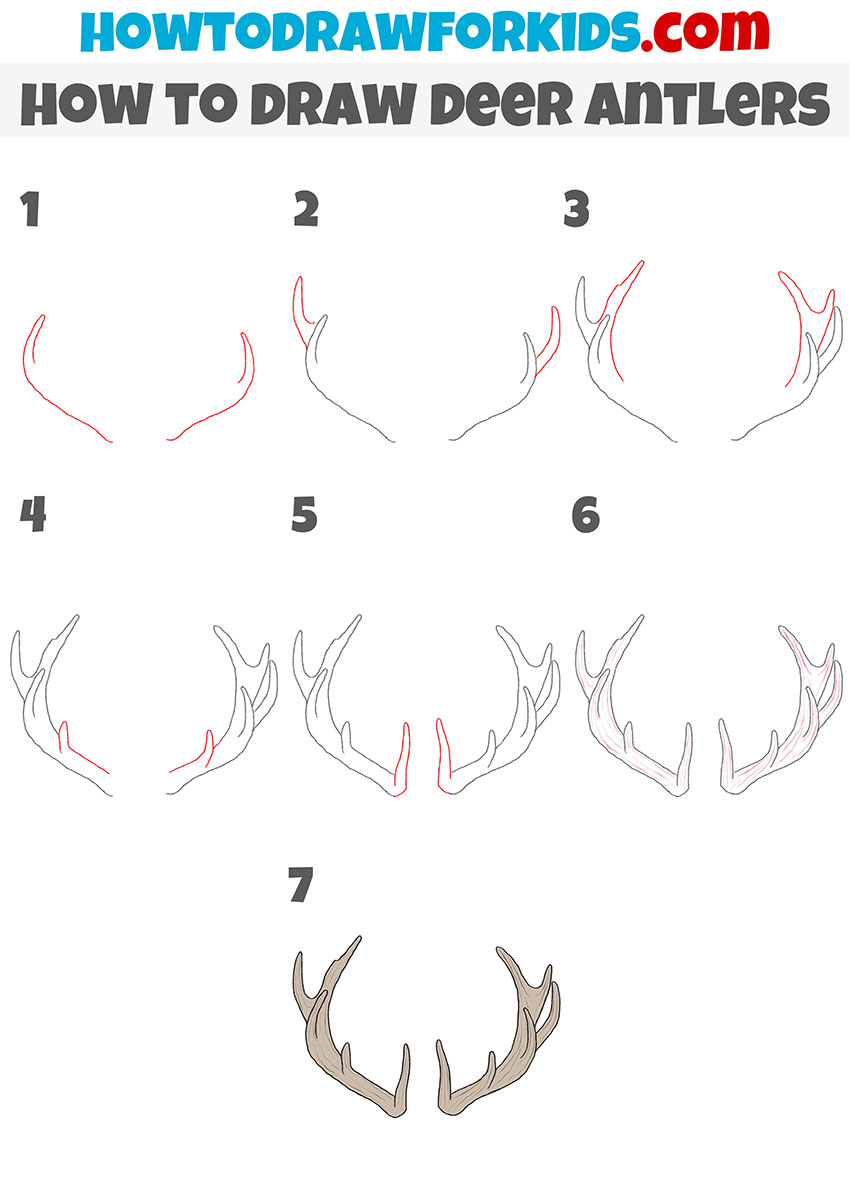 Now you will learn how to draw deer antlers. The deer is a large animal that has a graceful body, thin legs, a long neck and a relatively small head. The true decoration of the red deer are large antlers, which have a specific shape.
The antlers have a main part and small processes of various sizes, while the number of lateral processes is at least three. Every year the deer sheds its antlers, this happens at the beginning of spring. Old antlers fall off, and new ones appear in their place.
In nature, there are no absolutely identical deer antlers, so arbitrary lines are allowed in this lesson. The main thing is to remember the sequence of steps and try to correctly depict the outer contour. The location and size of the processes may differ slightly from the sample.
Materials
Pencil
Paper
Eraser
Coloring supplies
Time needed: 25 minutes.
How to Draw Deer Antlers
Draw the main outline of the antlers.

Depict two smooth lines in the same position as in the example.

Add the top processes.

On each side, depict the spiky processes.

Depict the large shoots.

On each side, add the processes of different shapes.

Sketch out the bottom shoots.

At the bottom, depict two small processes that are symmetrical.

Draw shoots that are located in the center.

With smooth lines, draw two long processes in the central part.

Add texture.

Draw thin, jagged lines to depict the uneven surface of the antlers.

Color the antlers.

You will need a dark gray color.
Excellent! Now you know how to draw deer antlers easily and quickly. Feel free to use the acquired skills when you want to draw a deer.
For your convenience, I have prepared a PDF file in advance, in which you will find a short version of the lesson and additional useful content. This will help you return to the lesson at any convenient time, even if you do not have access to the Internet.