How to Draw a Wedding Dress
With this easy step-by-step tutorial, you will learn how to draw a wedding dress. This tutorial is very helpful and simple.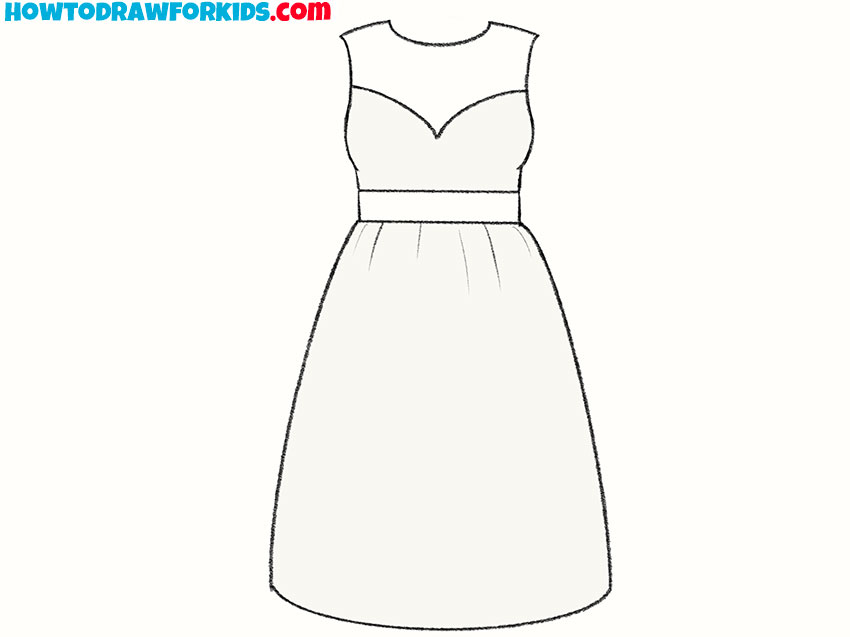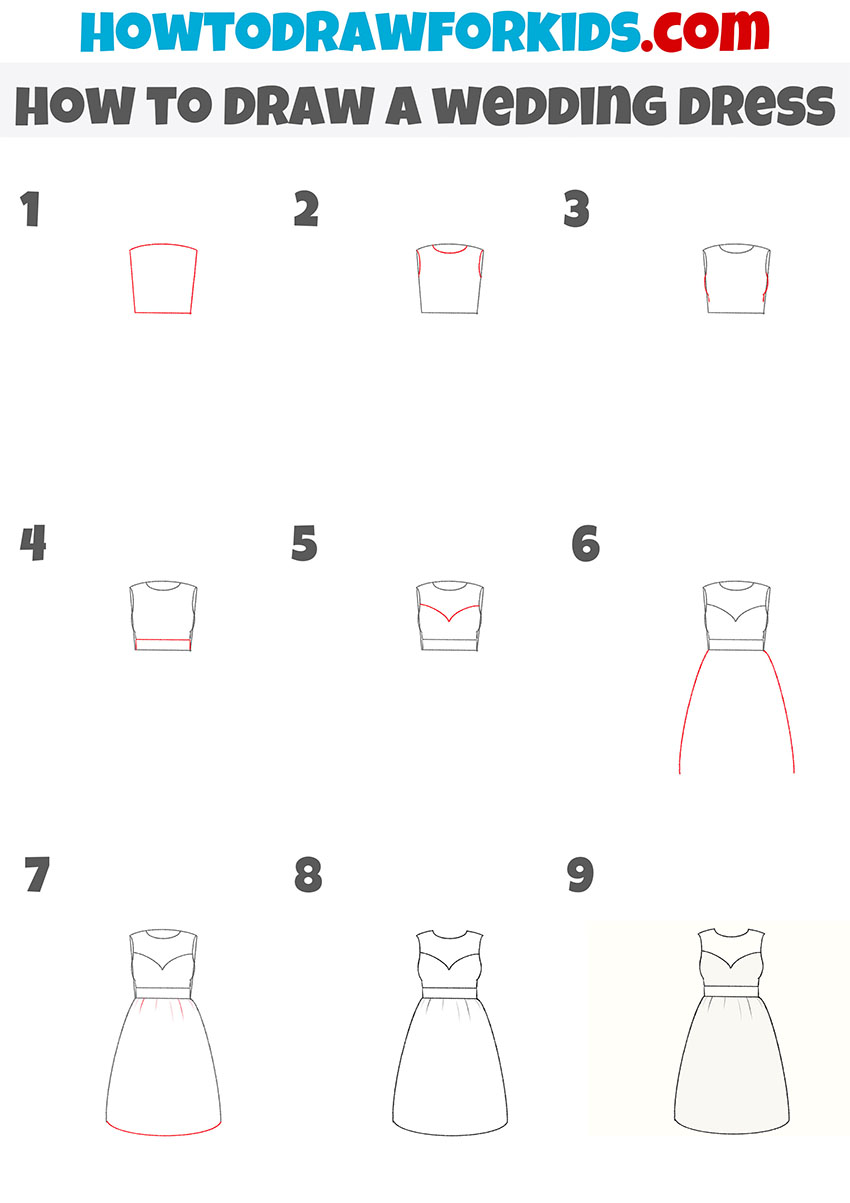 I want to present you with a new lesson in which I will show you how to draw a wedding dress. Hope you enjoy this tutorial and have a good time.
Now you will learn how to draw a wedding dress step by step. A wedding is an important event in the life of every person, so they prepare for this event very carefully.
Every bride wants to look gorgeous and is serious about choosing a dress. Usually, a white puffy dress is worn for a wedding and complements the image with various accessories.
The drawing shows a simple but elegant wedding dress, which you can easily draw thanks to accessible instructions. The lesson is designed for beginners, so simple lines and a minimum of elements are used here.
Materials
Pencil
Paper
Eraser
Coloring supplies
Time needed: 25 minutes
How to Draw a Wedding Dress
Draw the outline of the top of the dress.

Using a few lines, draw a trapezoid-shaped figure in which the top outline is rounded.

Sketch out the neckline and sleeves.

Depict smooth rounded lines on the top and sides.

Add details.

With the help of several lines, give the dress the same shape as in the example.

Depict the belt.

Draw even, straight lines to make the wide belt.

Add more details.

Draw two lines in the middle to make a pointed outline.

Sketch out the bottom of the dress.

From the waist, drawdown smooth lines on each side.

Depict the bottom outline and add folds.

Draw a smooth line at the bottom. Add a few thin lines down from the waist.

Correct inaccuracies.

With an eraser, carefully remove all unnecessary lines.

Color the drawing.

Usually, the wedding dress is white, but you can use any color.
You can now download the short version of the lesson as a free PDF so you can return to this lesson at any time.