I am sure you will enjoy the step-by-step tutorial on how to draw a bear face in just nine easy steps with helpful tips.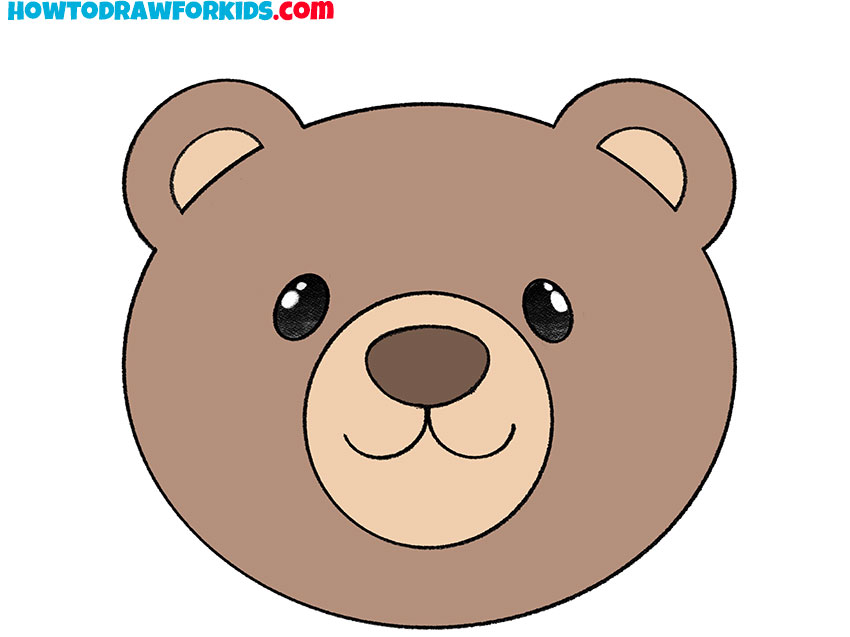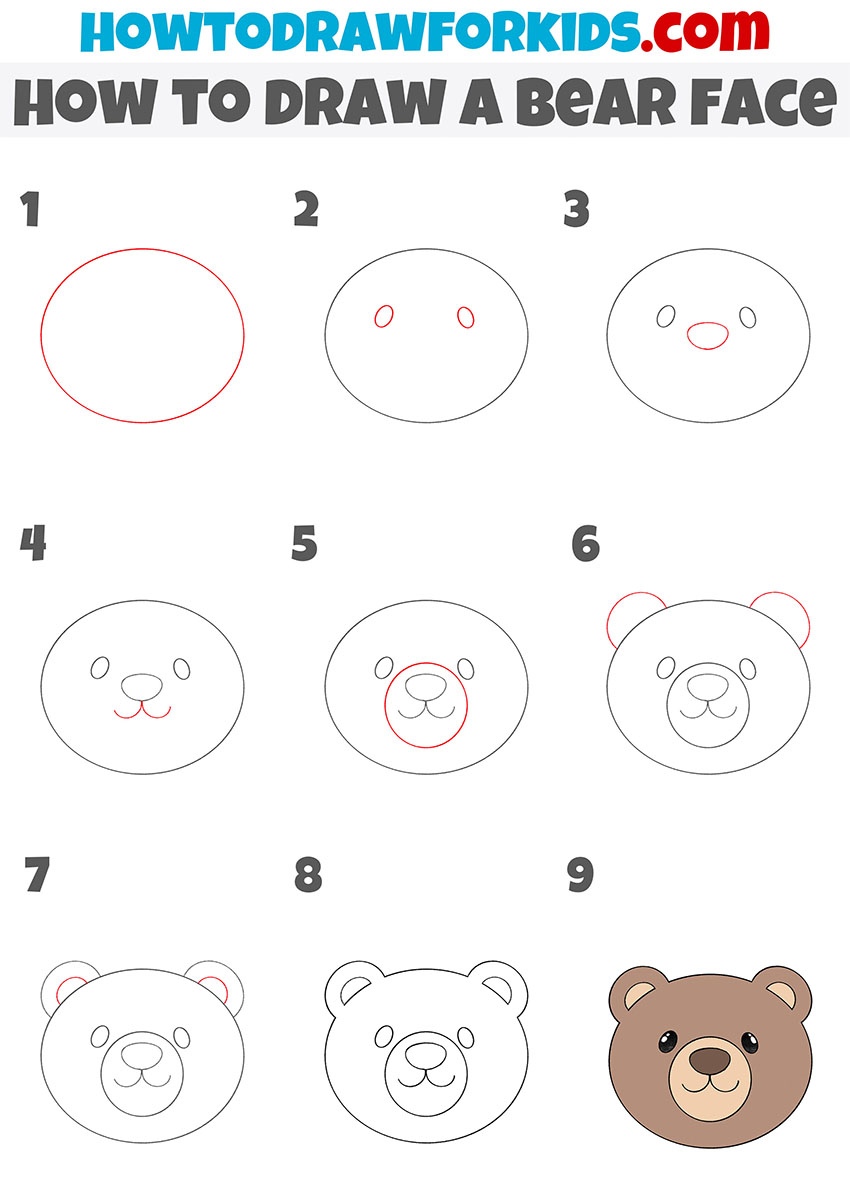 I want to present you with a new exciting lesson in which you will learn how to draw a bear face. This step-by-step guide is designed specifically for beginner artists, so you should not have any difficulties while working.
In this tutorial, I will show you the easiest way how to draw a bear face. As you can see, the bear face is presented in a cartoon style and looks very cute. The bear has kind eyes and a sweet smile.
You will soon see for yourself that drawing a bear face is very easy. Simple lines will be used here that you can easily repeat. Consistently follow all the drawing steps, be careful.
Materials
Pencil
Paper
Eraser
Coloring supplies
Time needed: 20 minutes
How to Draw a Bear Face
Draw the outline of the head.

To do this, sketch out an even oval.

Depict eyes.

Draw the eyes in the form of two small ovals.

Add the nose.

The nose is wide and located approximately in the center of the face.

Sketch out the mouth.

From the bottom of the nose, draw two small rounded lines to the sides.

Draw the front of the muzzle.

Depict an even oval around the mouth and nose.

Sketch out the ears.

Draw two semicircular lines at the top of the head to depict the ears.

Add the inside of the ear.

Depict a small semicircle inside each ear.

Correct inaccuracies.

At this point, correct your drawing if necessary and remove any extra lines.

Color the bear face.

You will need black, beige and shades of brown.
For your convenience, I have prepared a PDF file containing a short version of the lesson and additional useful tools. Download the file and enjoy drawing at any convenient time!