In this lesson, you will learn how to draw Hinata. You will quickly and easily complete this tutorial, as it is designed for beginners.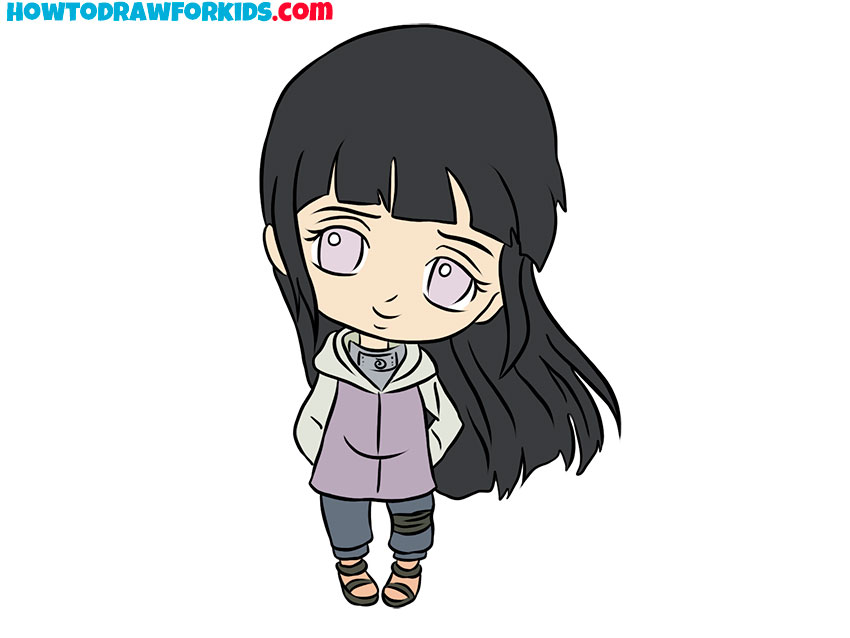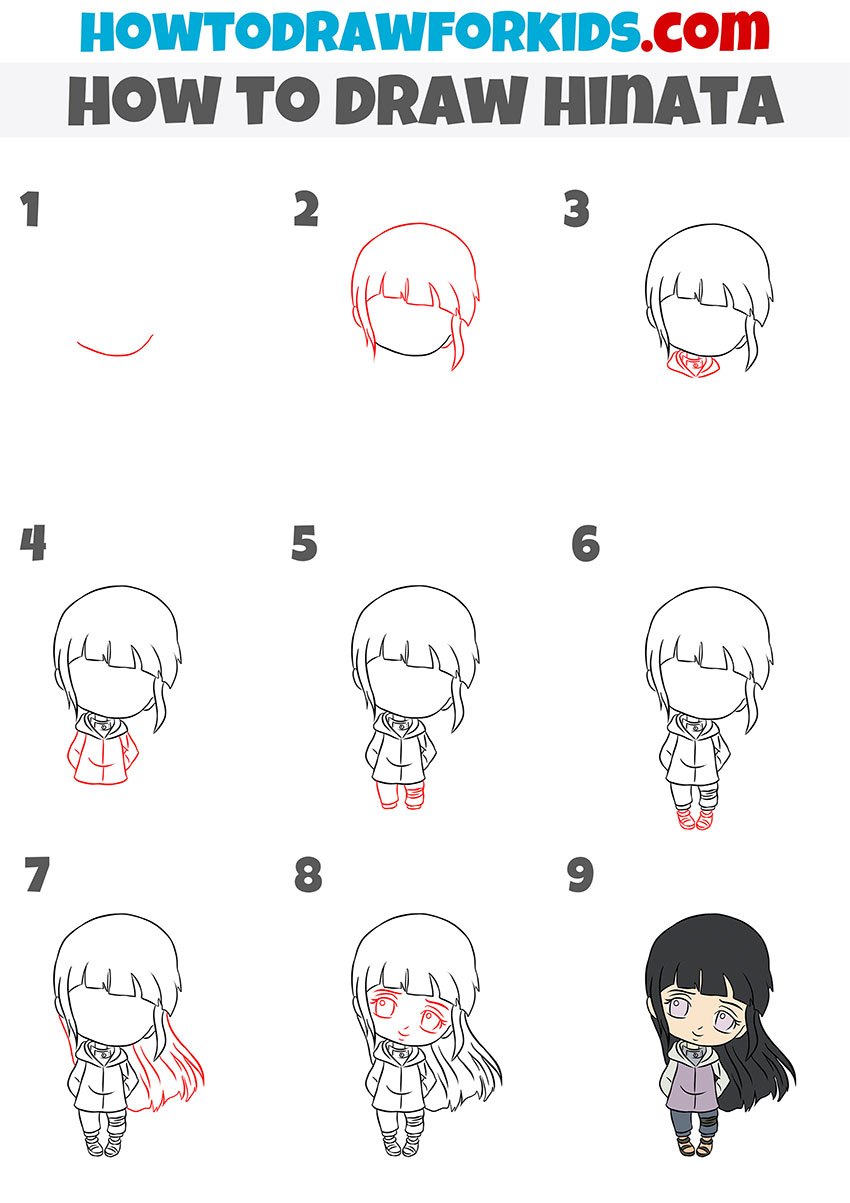 It is always interesting to draw Japanese comic characters, and I am glad to present you with another anime and manga character. In this tutorial, I will show you how to draw Hinata. This is the heiress of the head of the clan, a fragile young girl of short stature.
Hinata is a shy, thoughtful, kind, polite, and insecure girl. Hinata always behaves modestly, quietly, and calmly. She always solves problems only peacefully. Hinata has a pleasant appearance.
She has fair skin and dark hair. The girl's eyes have an unusual light shade. In this tutorial, Hinata is presented in chibi style. This style is characterized by certain proportions when the head is much larger than the body, the facial features are very large and expressive, the arms and legs are short.
Materials
Pencil
Paper
Eraser
Coloring supplies
How to Draw Hinata
Draw an oval for the face.

Sketch out a small rounded line.

Depict the hair.

The girl has lush bangs and thin strands of hair on the sides.

Add the neck.

Draw the upper part of the clothes with smooth lines and draw the collar.

Sketch out the torso.

Depict the short coat. The body is small, the hands are hidden under the clothes.

Draw the legs.

Smooth lines depict short legs.

Add the shoes.

Sketch out the shoes on the feet.

Depict the rest of the hair.

Smooth lines draw the rest of the strands of hair.

Add facial features.

Draw eyes, eyebrows, nose, and mouth.

Color the Hinata.

Choose grey, mauve, blue, and grey.
Ending Text