Today in this tutorial you will learn how to draw a French Bulldog quickly and easily. This instruction is useful and consists of nine steps.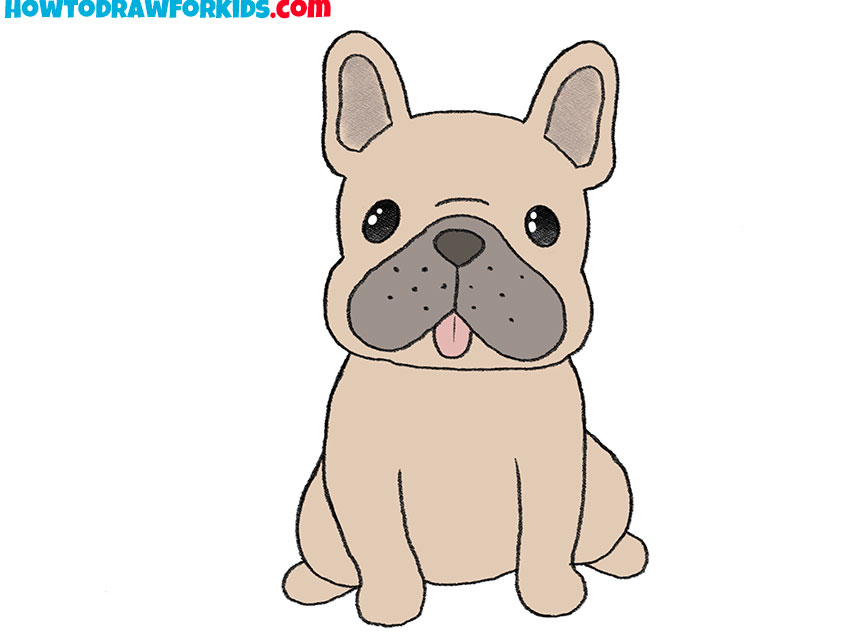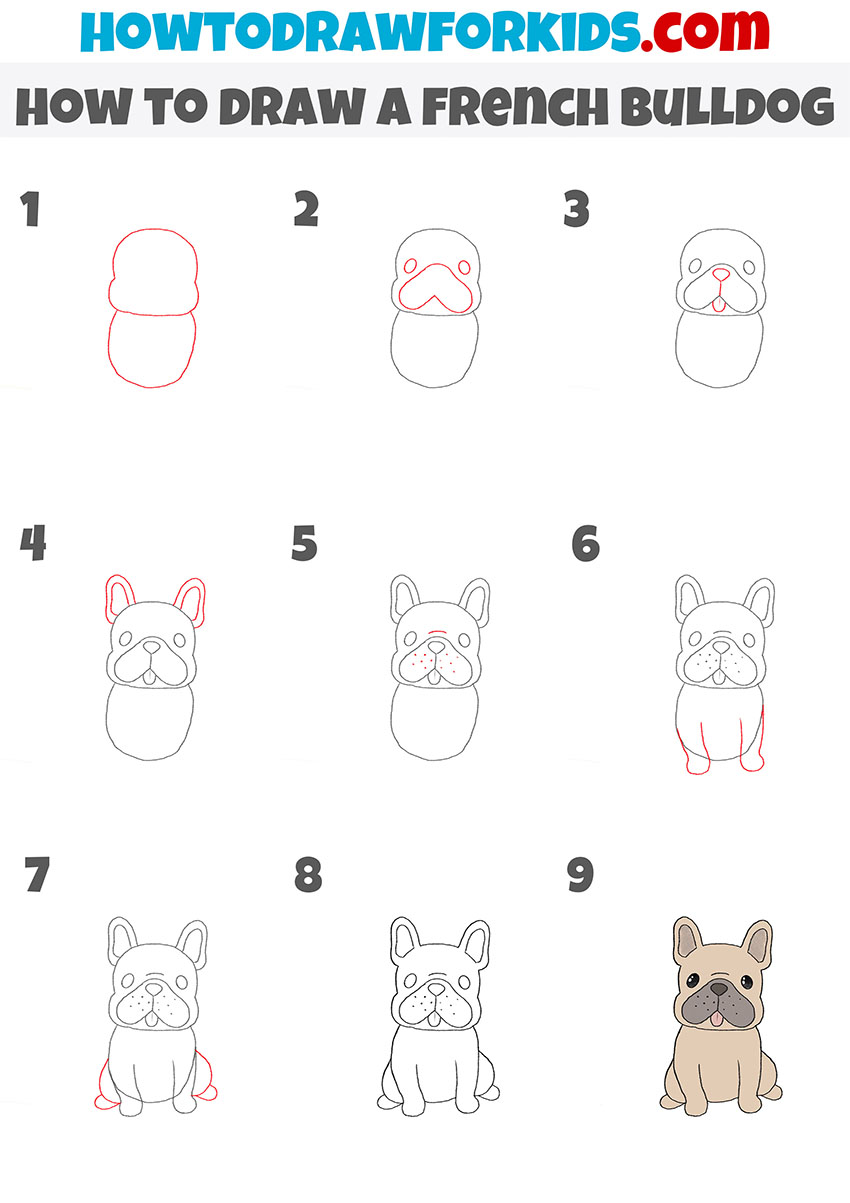 In this tutorial, I want to show you how to draw a French Bulldog. I promise that the lesson will be very interesting and in the end you will have a pleasant experience.
This lesson is designed for beginners and especially for those who love to draw dogs. Here, you will learn how to draw a French Bulldog. This is a very popular dog breed.
The bulldog is small, so it is convenient to keep such a pet in an apartment. The French Bulldog has a massive square head. There are short wrinkles on the muzzle. The Bulldog's body is stocky and strong. You can see these features in the figure.
Materials
Pencil
Paper
Eraser
Coloring supplies
Time needed: 30 minutes.
How to Draw a French Bulldog
Draw the head and torso.

First depict the head as in the example. Then, using a smooth line, add the torso.

Add the eyes and the front of the face.

The eyes are oval and set far apart. With the help of curved lines, draw the front part of the face.

Depict the nose and mouth.

Sketch out the nose, the vertical stripe and the protruding tongue.

Draw the ears.

The ears are rounded and stick up. First depict the outer path and then add the inner path.

Add the rest of the elements on the face.

Depict the small crease above the nose and draw large dots on the front of the face.

Sketch out the front paws.

With the help of smooth lines to draw short front paws, the short ones are widely spaced.

Depict the hind paws.

Use rounded lines to draw the two hind paws.

Correct inaccuracies.

Carefully remove all extra lines in your drawing.

Color the French Bulldog.

You will need gray and beige.
For your convenience, I have created a PDF file containing a short version of the lesson and other useful materials. Rather, download the file so that you can return to the lesson at any time.