I have prepared a lesson for you on how to draw a dog head. This guide is very simple and consists of only nine easy steps.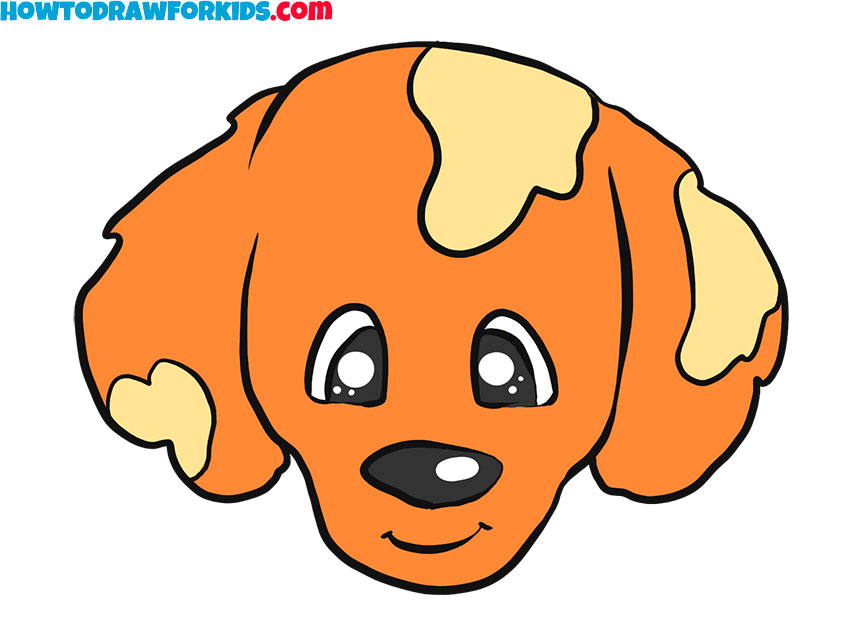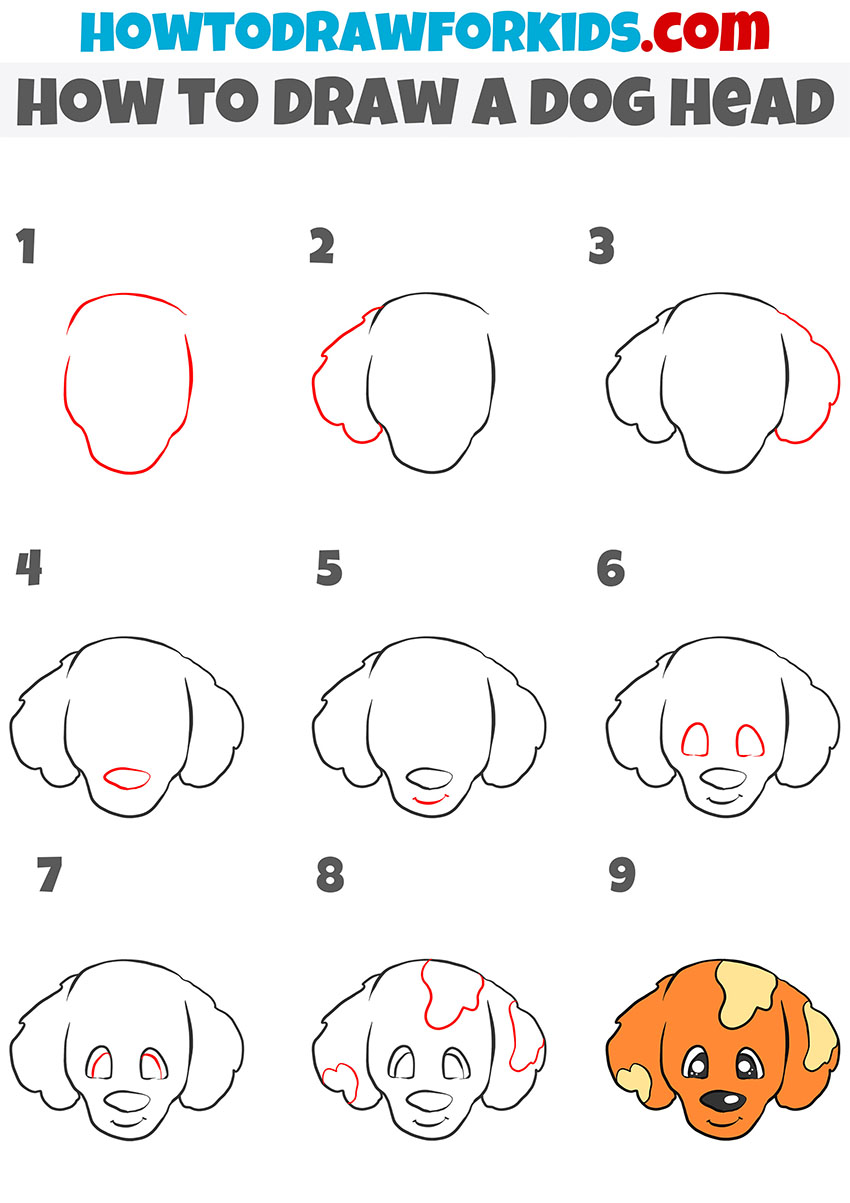 I am glad to offer you a new drawing lesson step by step. In this tutorial, I want to tell you how to draw a dog head.
A dog is a very cute and friendly pet. Many people keep dogs as pets. These animals are considered loyal and loyal to their owners. We can often come across pictures of dogs on the Internet because these animals look funny. We also come across videos where we can see that dogs are very funny in various situations. Dogs often become cartoon characters.
Let's draw the dog's head step by step. This tutorial includes nine easy steps. Following the instructions, you will definitely be able to create a wonderful drawing of a dog's head.
Materials
Pencil
Paper
Eraser
Coloring supplies
Time needed: 15 minutes.
How to Draw a Dog Head
Draw the outline of the dog head.

To draw the outline of the dog's head, use curved lines as shown.

Draw the dog's left ear.

To do this, on the left side of the head, draw an ear using a curved line.

Add the dog's right ear.

Depict an ear on the right side of the dog's head, similar to the left.

Draw the dog's nose.

You can depict the dog's nose using an oval-like shape.

Depict the dog's mouth.

Use a short, curved line to add this detail.

Now add the dog's eyes.

Sketch out these elements over the dog's nose, as shown in the picture.

Add details.

Depict elements to the inside of the dog's eyes.

Draw the spots for the dog.

To add these elements to the dog's head and ears, you need to use curved lines.

Color the drawing.

Use orange, black and beige colors.
I'm sure you did a very cool drawing of the dog head. Now you can use this knowledge to create other drawings. If you liked this tutorial, be sure to share it with your friends. Also, do not forget to subscribe to our social networks and leave a comment for this tutorial. I have prepared a PDF file for you that contains a short version of this tutorial. You can download this file and use it even if there is no internet connection.