I have prepared for you a new lesson in which I will show you how to draw a running horse. I promise that this lesson will be useful for you.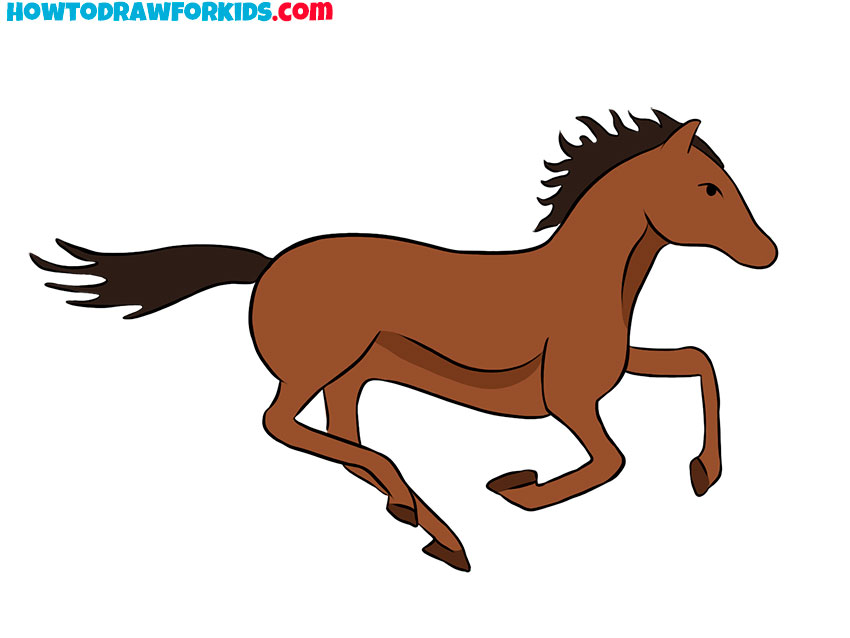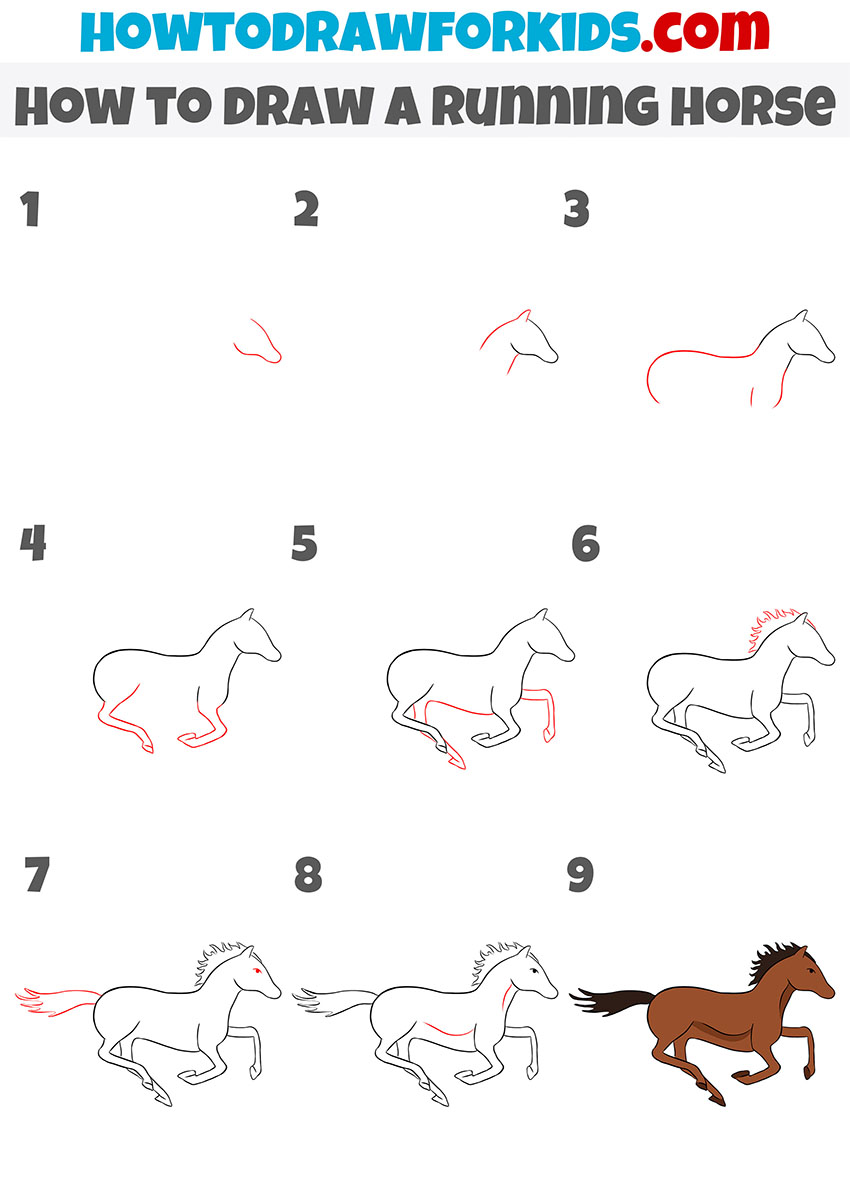 Horses are graceful, energetic animals that can be admired for a long time. The body of the horse has the correct proportions and the legs take a natural position during movement. With the help of simple instruction, you will learn how to draw a running horse step by step and in the future, you will be able to apply these skills to create new beautiful drawings.
For coloring, you can choose the same color as in the example or choose a different color of your choice, such as gray or black. Add shadows and highlights to make your drawing more realistic.
Remember all the drawing steps so that later you can draw the horse correctly if necessary.
Materials
Pencil
Paper
Eraser
Coloring supplies
Time needed: 30 minutes.
How to Draw a Running Horse
Draw the head.

With the help of a smooth curved line draw the horse's head.

Add the neck and ear.

Draw a line below the head and on the other side draw the ear and add a line to depict the neck.

Depict the upper body.

At this stage, draw the back of the horse.

Add the front and back leg.

With smooth lines draw thin legs in the same position as shown in the example. Add hooves.

Draw the rest of the legs.

Sketch out the front and back legs that are further away from us.

Sketch out the mane.

From the top of the head, draw down short, curved lines to depict the mane.

Depict the eye and the tail.

Draw the small eye and draw the long tail that has spiky strands.

Add details.

Draw an outline where the body color will be different.

Color the running horse.

Use two shades of brown to color the horse's body. Color the tail and mane in a darker color.
Don't forget to download the PDF file, which contains a short version of the lesson and additional helpful resources.