I think you will be interested to learn how to draw Freddy Krueger. Use the simple instructions to draw this monster in sequence.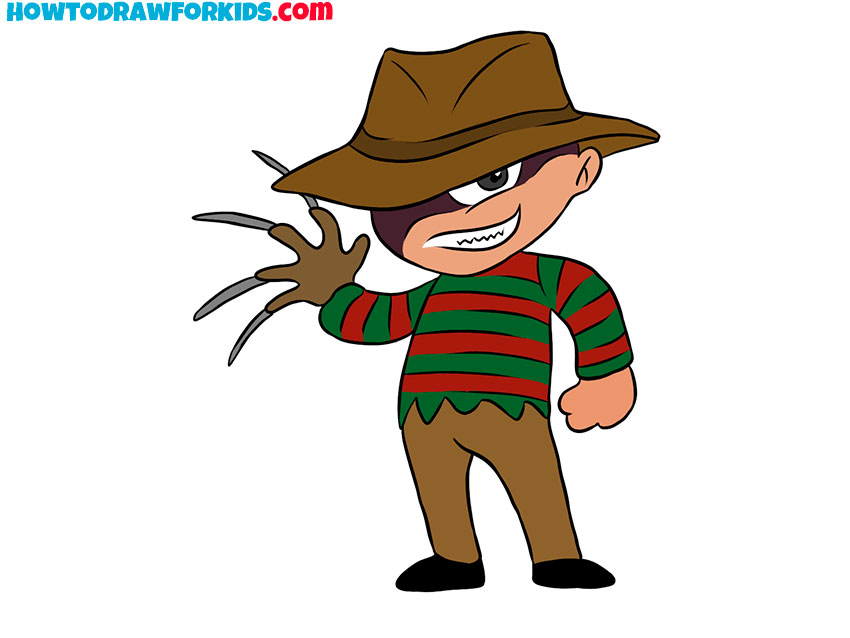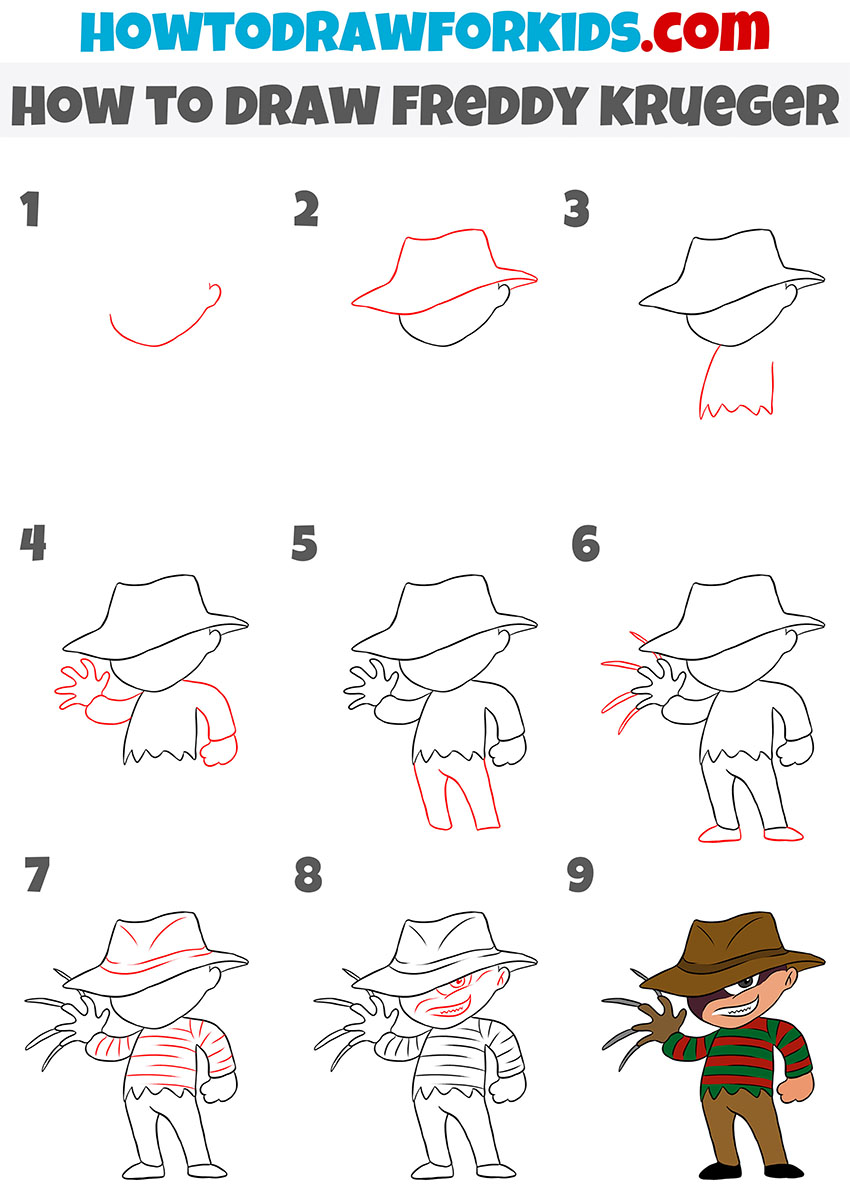 In this tutorial, I want to show you how to draw Freddy Krueger. The lesson includes nine simple steps that you can easily repeat. Freddy Krueger is the main character in "A Nightmare on Elm Street".
This person has an unpleasant appearance, the skin on his face has an uneven surface, and on one hand, there is a glove with sharp blades on each finger. Part of his face is hidden under the hat that Freddie always wears.
All we see is a narrowed eye and a sly smile. The mere sight of Freddy Krueger inspires fear, but you should not be afraid, because in our drawing this maniac is made in a cartoon style and looks quite harmless.
Materials
Pencil
Paper
Eraser
Coloring supplies
Time needed: 30 minutes.
How to Draw Freddy Krueger
Draw an oval for the face.

Depict a smooth line to draw the lower outline of the face and the small ear.

Sketch out the hat.

The hat is low and has a wide brim. The front edge of the hat covers part of the face.

Depict the upper body.

Draw smooth lines on the sides and draw a zigzag line at the bottom to indicate a jagged edge.

Add the arms.

One arm is lowered down, the other arm is bent at the elbow and raised up.

Draw the legs.

Smooth lines depict two legs.

Depict the blades on the glove and shoes.

Draw the thin, sharp blade on each finger. Add shoes on the feet.

Detail the clothes.

Add pleats to the hat and stripes to the clothes.

Add facial features.

Sketch out an eye and the mouth.

Color the Freddy Krueger.

Choose brown, green, and red for the drawing.
As a reminder, for your convenience, I have created a short version of the tutorial as a PDF file.