Today I have prepared for you a super simple lesson in which you will learn how to draw a smiley face in just eight easy steps.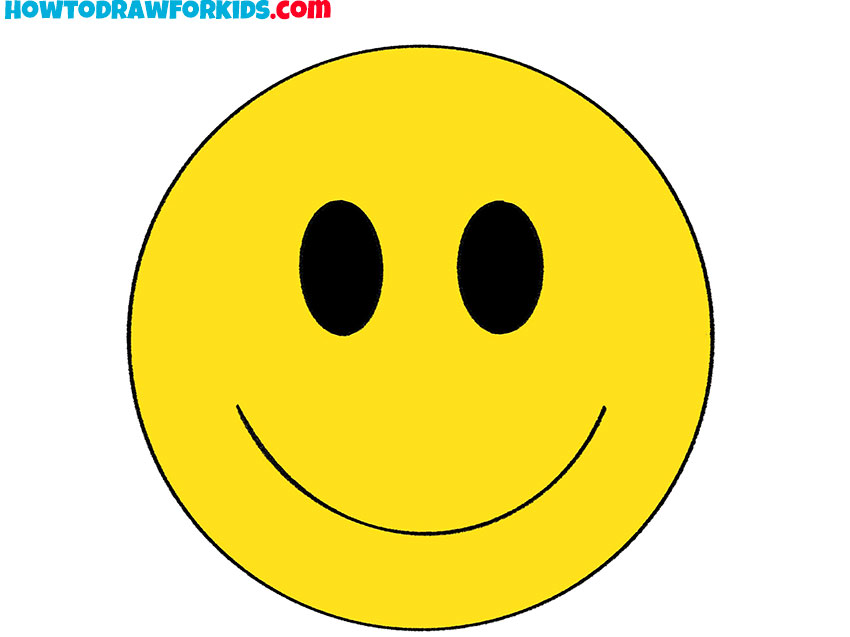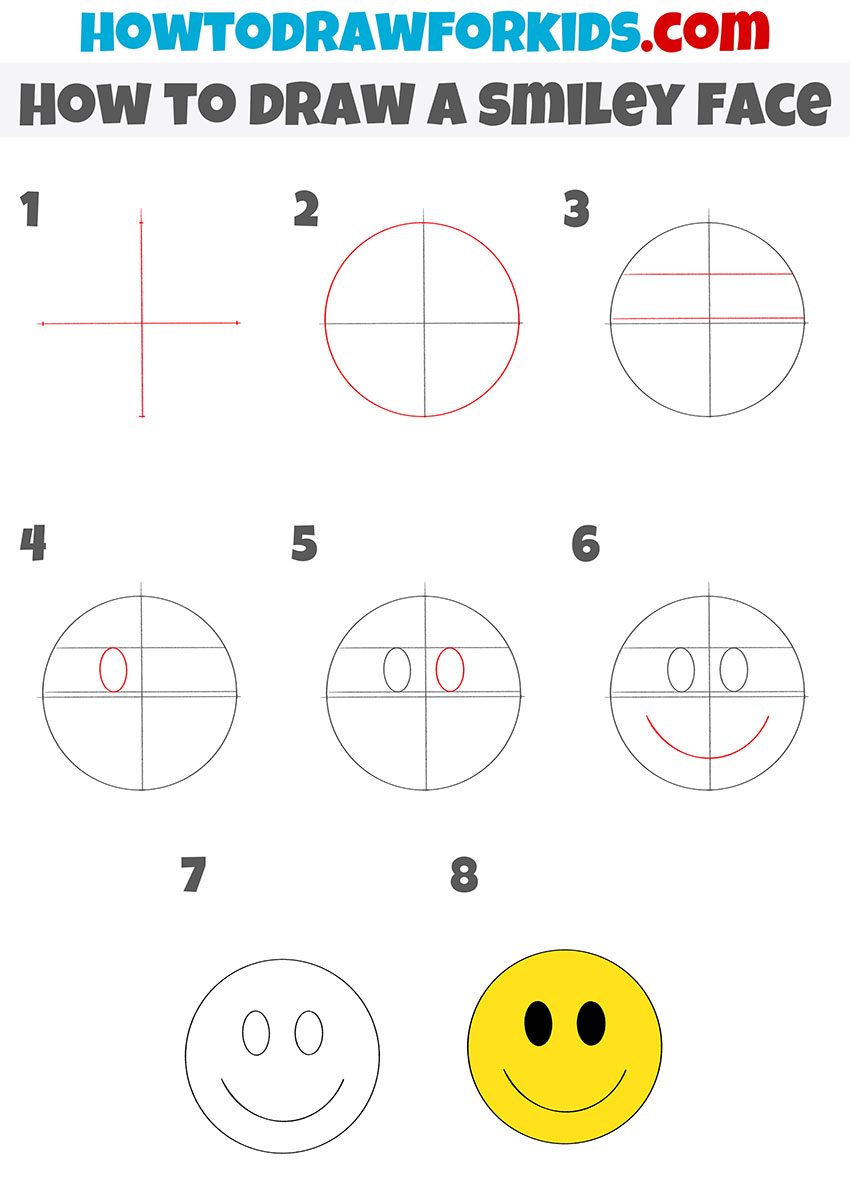 You will find another simple and interesting lesson in which you will learn how to draw a smiley face. Now emoticons are widely used in correspondence on the Internet. Thus, users show each other their emotions.
In this picture, you see a standard emoticon that expresses a certain emotion. This object is round and bright yellow in color. In general, it looks very simple, at the same time very cute.
In order for the drawing to turn out to be even and neat, you will use auxiliary lines to build individual elements of the emoticon. It's easy to repeat and I'm sure you'll get the hang of it quickly.
Materials
Pencil
Paper
Eraser
Coloring supplies
Time needed: 15 minutes.
How to Draw a Smiley Face
Draw auxiliary lines.

Determine the size of the smiley and add two perpendicular lines. Make small marks at the ends.

Depict the outline of the smiley face.

Sketch out an even circle using the marks.

Add auxiliary lines for the eyes.

Depict two parallel lines at some distance from each other.

Sketch out one eye.

Depict an even oval, while focusing on the auxiliary lines.

Draw the second eye.

Repeat the previous step and draw the second eye of the same shape.

Depict the mouth.

Draw a smooth rounded line at the bottom of the circle.

Correct inaccuracies.

Check your drawing and erase the auxiliary lines.

Color the smiley face.

Use a bright yellow color and paint the eyes black.
Now you know how to draw a smiley face! You have the option to download this step-by-step guide in PDF format. Thus, you can return to this lesson at any time.