This time I am pleased to offer you a new drawing lesson on how to draw a croissant step by step. I am sure you will enjoy the drawing process.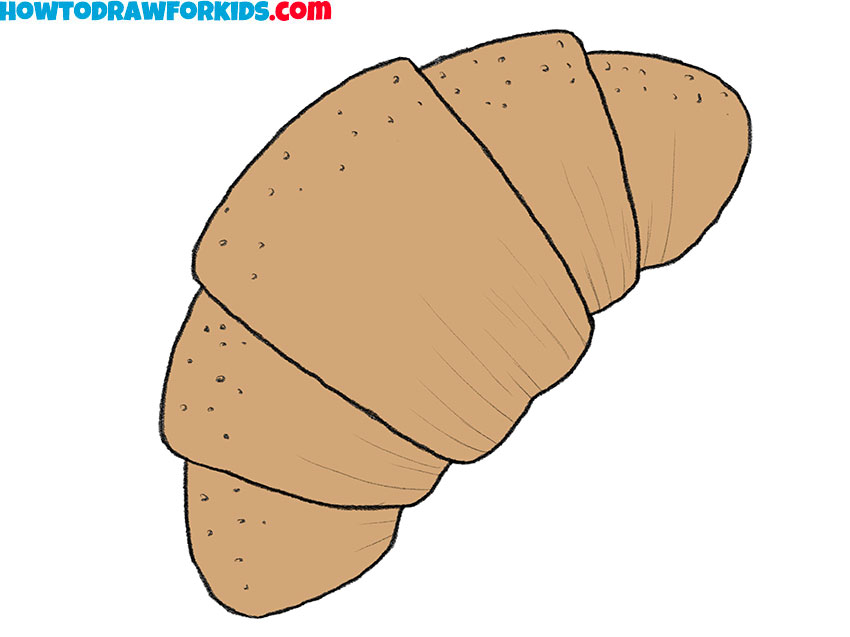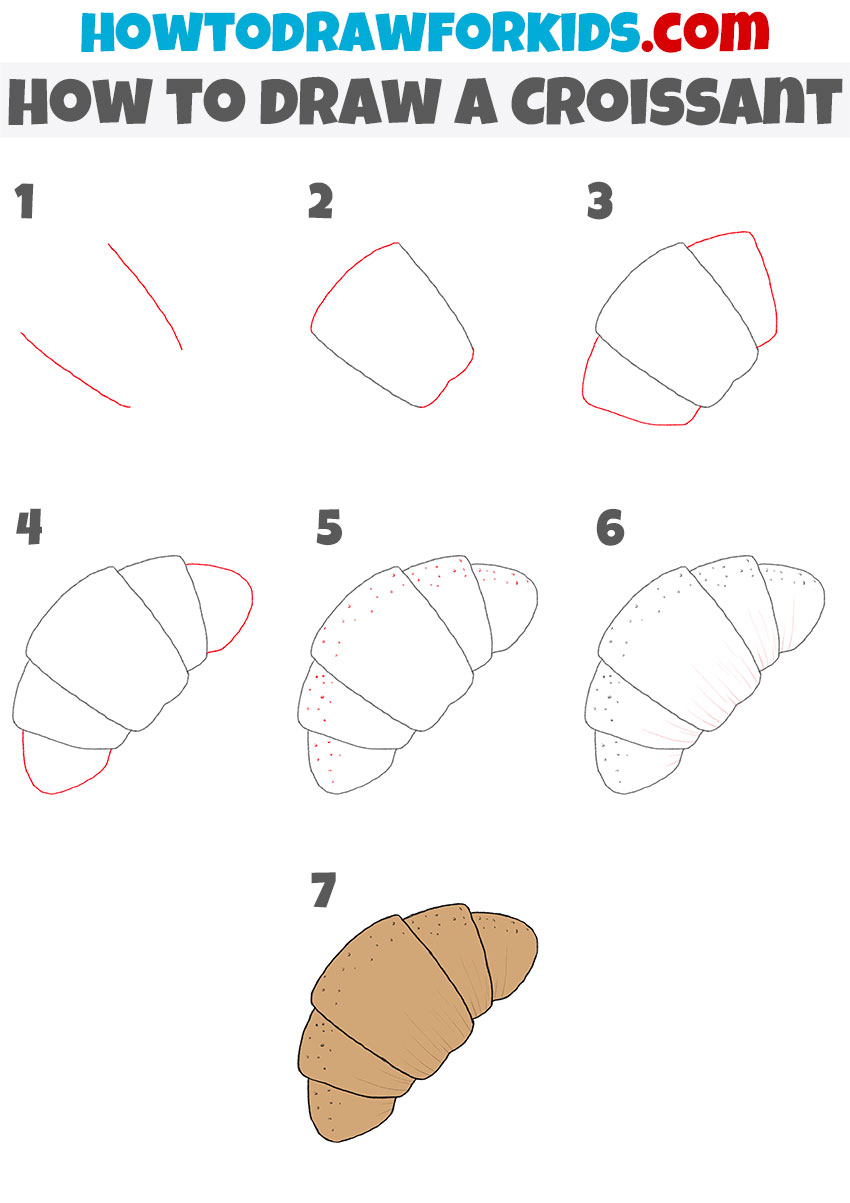 In this tutorial, I would like to tell you how to draw a croissant step by step. To draw a croissant with these instructions, you only need to follow seven very simple steps.
A croissant is a buttery, crescent-shaped French pastry. The croissant gets its name from its shape: in French, the word means "crescent" or "crescent of the moon". Today, the croissant is both a symbol of French culture and tradition, shared throughout the world. I think you have ever tasted this delicious pastry.
Now that you've learned a little more about croissants, I suggest you start drawing this product.
Materials
Pencil
Paper
Eraser
Coloring supplies
Time needed: 20 minutes.
How to Draw a Croissant
Start drawing the outline of the middle part.

To start drawing a croissant from its center, draw two identical curved lines.

Add the elements in the middle of the croissant.

Connect the two previously drawn lines with the curved lines at the top and bottom.

Draw two elements on the sides.

Add two identical curved lines on the right and left sides of the previously drawn figure.

Outline two more croissant parts.

Depict two same rounded lines on the sides of the croissant.

Add the decorative elements.

Outline the many dots at the top of the croissant you have drawn.

Draw the folds on the croissant.

Add several thin straight lines of different sizes at the bottom of the croissant.

Color the drawing.

To color the whole croissant you can use just the brown.
So you have drawn this picture! I hope you got a great drawing of a yummy croissant. Leave feedback in the comments on whether you enjoyed this tutorial. Don't forget to follow us on social media. I have prepared for you a short version of this tutorial as a PDF file, which you can download and use at any time convenient for you.