Today I have prepared for you an interesting step-by-step lesson in which you will learn how to draw a Minion.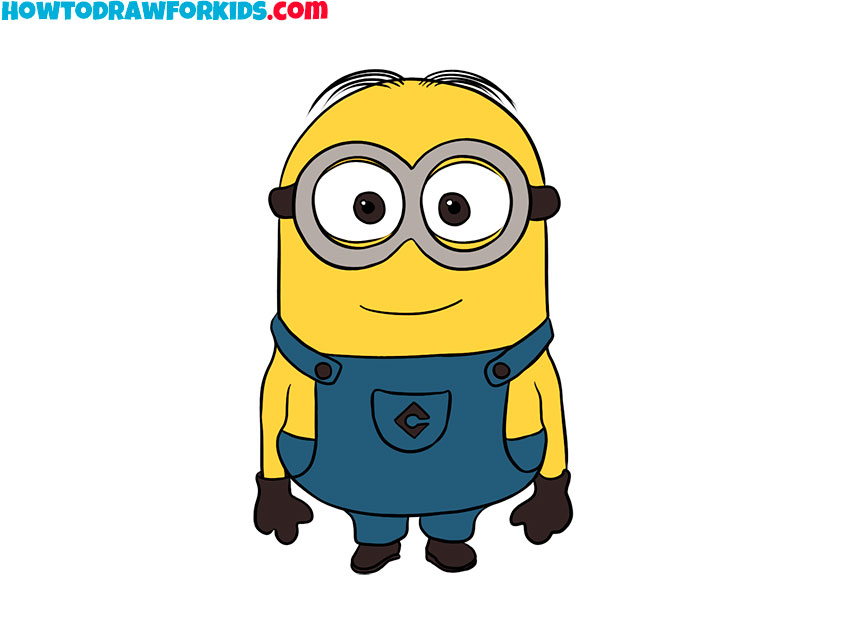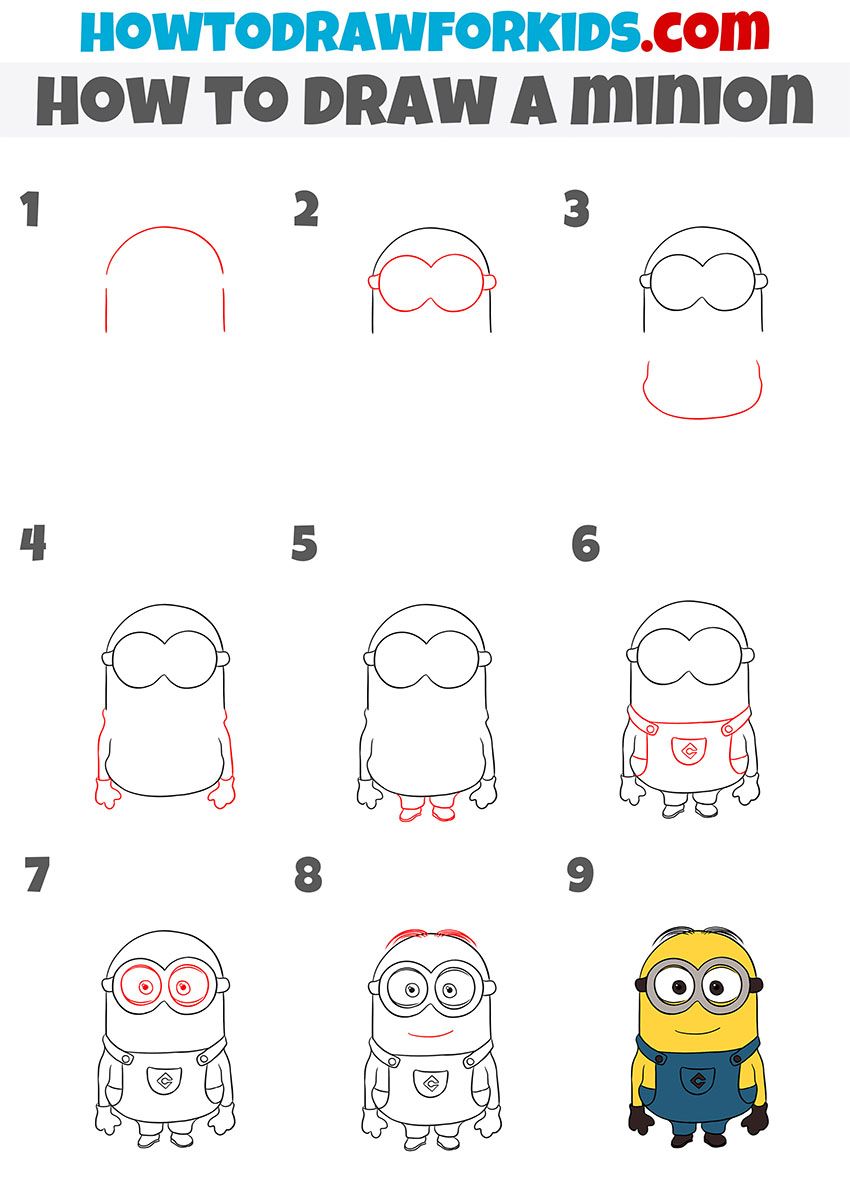 In this drawing lesson, I would like to tell you and show you how to draw a Minion step by step. I think that many of you know this character very well. Minions are the main characters of the cartoon "Minions".
These characters are represented as small yellow creatures. The Minions in the cartoon look different, have different heights, and each of them has a name. It is also indicated that the Minions have three fingers on their hands.
In this lesson, you will first draw the contours of the torso and limbs of the Minion, then his costume and facial features.
Materials
Pencil
Paper
Eraser
Coloring supplies
Time needed: 30 minutes
How to Draw a Minion
Draw the upper body.

Depict one arc and two straight vertical lines.

Add the Minion glasses.

Draw two incomplete circles and two rounded lines between the previously drawn details.

Depict the lower part of the Minion's torso.

Sketch out this element as a curved line, as shown in the example.

Sketch out the Minion arms.

On the right and left sides of the Minion's torso, draw two symmetrical arms using curved lines.

Draw the legs of the character.

Now, you should depict two symmetrical legs at the bottom of the Minion's torso.

Add the elements of the costume.

Depict the Minion costume using straight and curved lines, as well as circles.

Depict the Minion's eyes.

To draw the character's eyes, use circles of different sizes.

Sketch out the mouth and hair.

At the top of the torso, depict some curved lines and add the mouth in the form of an arc.

Color the drawing.

To color the Minion, you should use yellow, blue and black.
For your convenience, I have prepared a PDF file in which you can find a short version of this tutorial and additional useful materials that will make it much easier for you to complete it. Download this file now, so you can come back to it any time you feel like drawing again.