I promise that you will love the lesson on how to draw a sleeping dog. In this tutorial you will find very useful tips.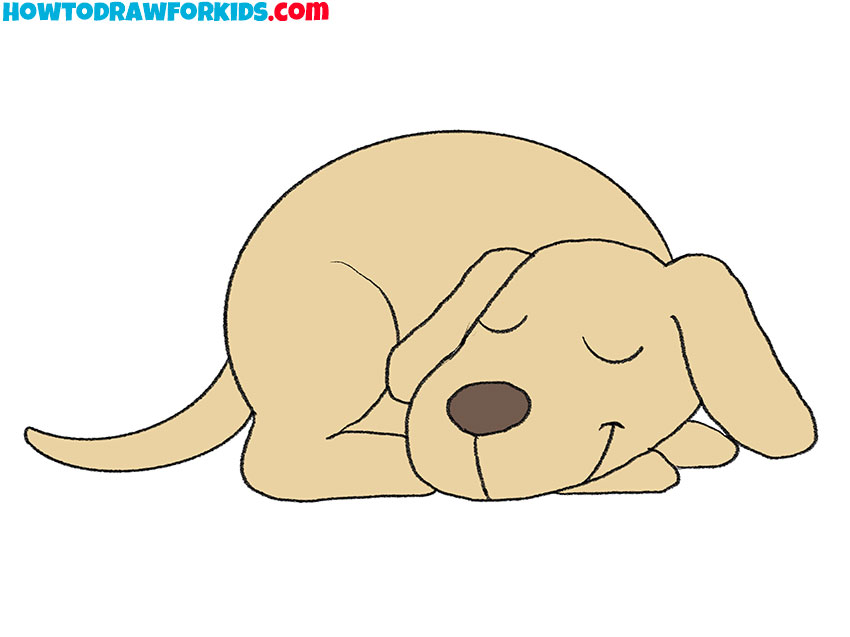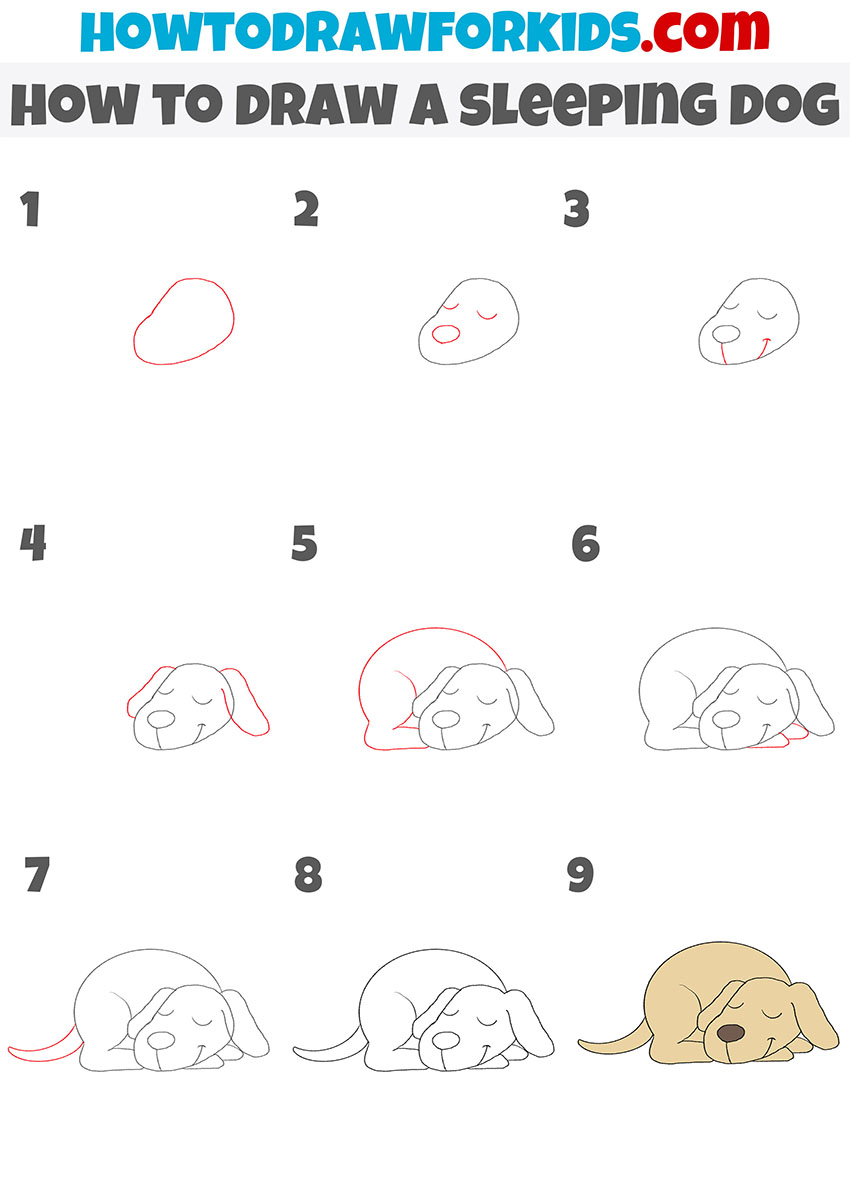 In this lesson, I will tell you and show you in detail how to draw a sleeping dog. Undoubtedly, you will like this lesson and you will have a good time.
Here the dog is shown in a lying position. You can see that the dog is curled up and resting its head on its front paws. You may not have had to draw a dog in this position before, and now you have the opportunity to learn this.
This step-by-step guide shows in detail how to draw a sleeping dog correctly. Each step is one simple action. Consistently follow all the drawing steps, be careful and accurate, then you will get an excellent result.
Materials
Pencil
Paper
Eraser
Coloring supplies
Time needed: 25 minutes.
How to Draw a Sleeping Dog
Draw the outline of the head.

The head has an oval shape, while the front part is narrower.

Depict the eyes and nose.

Draw two short rounded lines – these will be closed eyes, draw the nose below.

Add a strip below the nose and mouth.

Draw a small line down from the nose. From the side, draw a smooth line to depict the mouth.

Sketch out the ears.

Depict smooth lines on the sides to make long ears that hang down.

Draw the torso and hind leg.

From the head, depict up a semicircular line that smoothly passes into the back leg.

Add the front paws.

On the side of the head, draw two smooth rounded lines.

Sketch out the tail.

On the side, draw the curved pointed tail.

Correct inaccuracies.

Delete extra lines and make the outline clearer.

Color the sleeping dog.

Use a light brown to color the fur. Color the nose in dark brown.
Now you have the opportunity to download a PDF file with a short version of the lesson for free. Download the file so you can return to this lesson at any time.