In this super easy tutorial you will learn how to draw a queen quickly and easily. This instruction consists of only nine steps.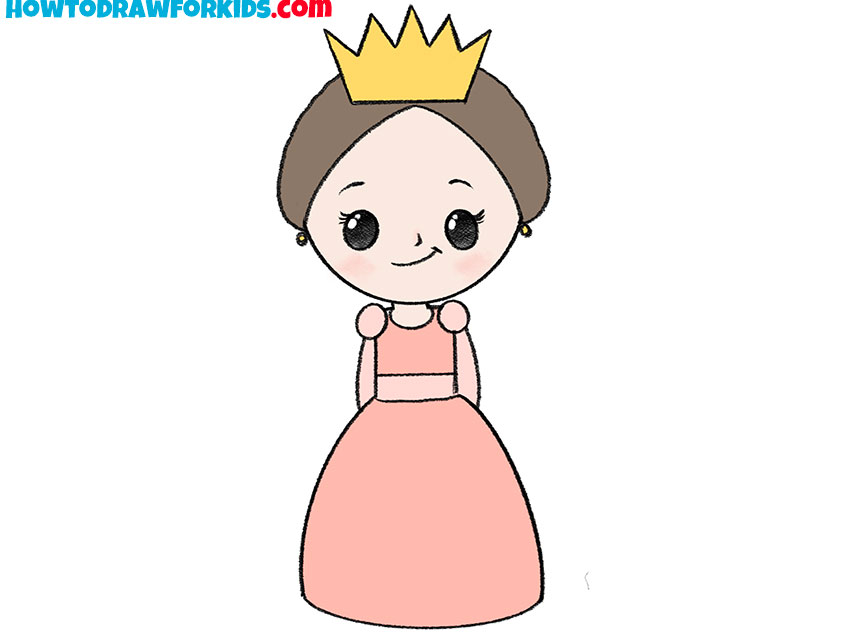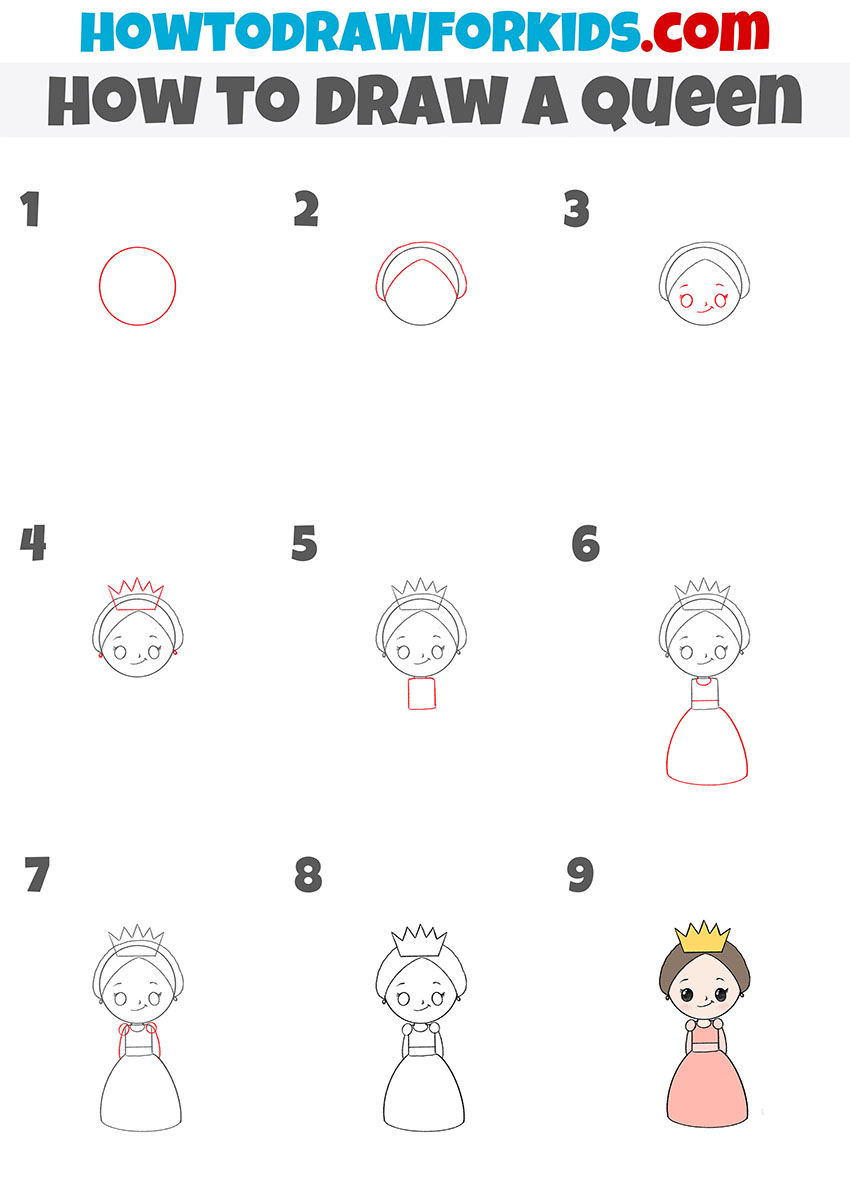 In this tutorial, I will show you how to draw a queen. I promise that the lesson will be interesting and simple.
Now another exciting task awaits you, in which you will learn how to draw a queen. This is a very popular character. Queens are found in many children's fairy tales and cartoons.
In the picture, the queen is depicted in a cartoon style and looks very cute. The queen has a beautiful dress and a crown on her head, as any monarch should be. The drawing contains a minimum of elements, so you can easily repeat all the drawing steps.
Materials
Pencil
Paper
Eraser
Coloring supplies
How to Draw a Queen
Draw the head.

Sketch out a straight circle.

Depict the hair.

Use smooth, rounded lines to depict the hair, which is styled neatly.

Add facial features.

Draw eyes, eyebrows, nose and mouth.

Depict the crown and earrings.

With the help of straight lines, draw the crown. Then add small circles to depict the earrings.

Sketch out the upper body.

Below the head, draw the small torso, which has a rectangular shape.

Draw the clothes.

Depict the collar, the belt and draw the fluffy skirt below.

Add the hands.

Draw circles to depict the puffy sleeves and move down smooth rounded lines.

Correct inaccuracies.

Carefully remove all extra lines in the drawing.

Color the queen.

Choose any color for the drawing.
By tradition, at the end of the lesson, you have a link where you can download a short version of the lesson in PDF format for free. Save this file, so you can return to the lesson any time you want.