In this tutorial I suggest you learn how to draw a happy face in just nine easy steps. You will definitely enjoy this lesson!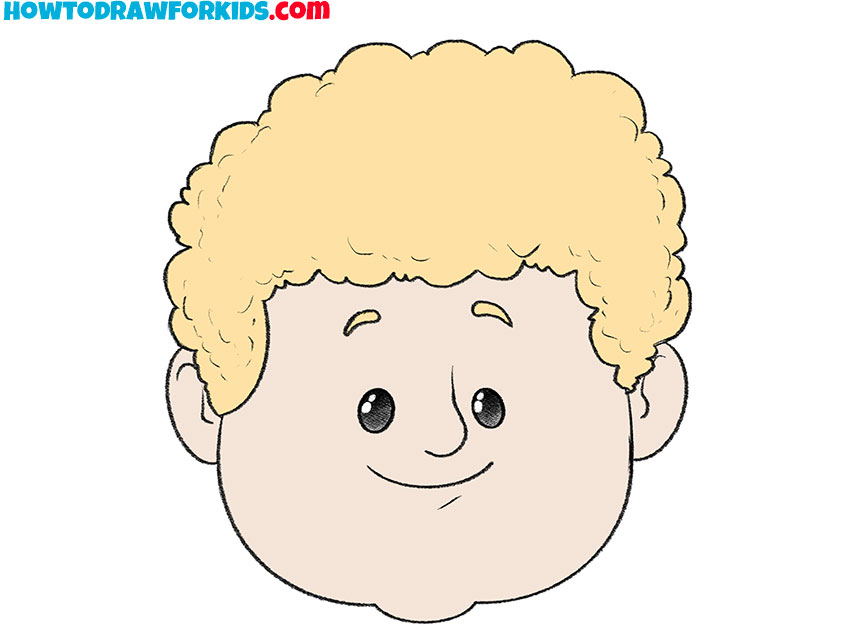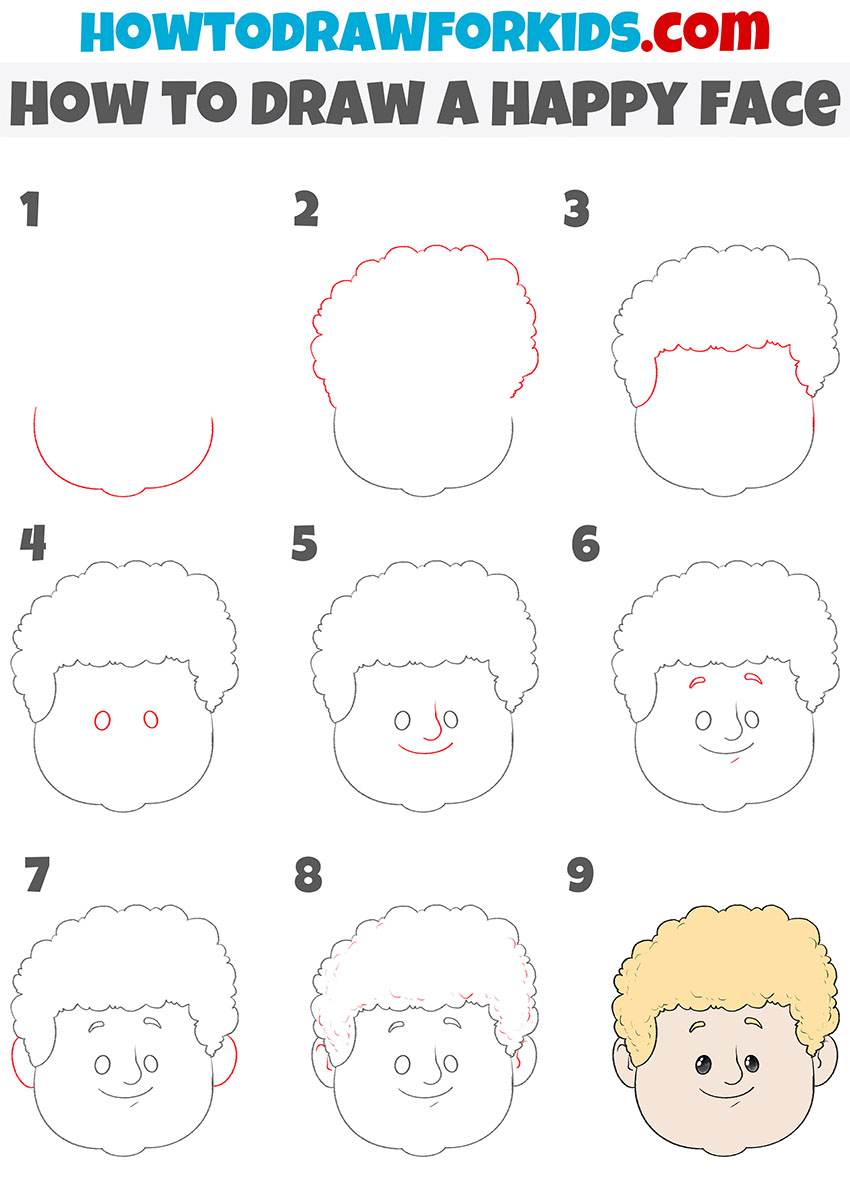 In this drawing lesson, I would like to tell you how to draw a happy face step by step. This is another lesson devoted to drawing a person. With these instructions, you can easily draw a happy face, even if you have little drawing experience yet.
The face that you will draw with this tutorial looks happy by depicting a smile and raised eyebrows on it. These details of the drawing you will be able to depict quickly and easily.
Now you should prepare the drawing materials listed below. If you're ready, you can get started on this tutorial and enjoy drawing right now!
Materials
Pencil
Paper
Eraser
Coloring supplies
Time needed: 20 minutes
How to Draw a Happy Face
Draw the outline of the lower part of the face.

To do this step you need to draw a curved line consisting of three arches of different sizes.

Start drawing the outline of the hair.

Above the previously drawn line add a long curved line consisting of small rounded elements.

Complete the drawing of the hair outline.

Draw a short line on the temple and also add a curved line along the forehead.

Depict the eyes.

To picture the eyes you should draw two ovals in the middle of the face.

Add the nose and mouth.

Between the two previously drawn ovals draw a curved line and add a rounded line below it.

Picture the rest of the facial features.

Draw high-raised eyebrows using curved lines and add a short straight line below the mouth.

Depict the ears.

To draw the ears you have to add two semi-ovals on the right and left sides of the head.

Draw the inside of the ears and hair.

Add many thin curved lines to make the hair look voluminous, and add curved lines on the ears.

Color the drawing.

To color this drawing, you should use light yellow and black, and any color you want to color the skin.
Now you know the easy way of drawing a happy face. You can use these skills when drawing different people. You can leave a comment on this lesson and share it with your friends. Below you can download a PDF file that contains a short version of this tutorial, and some additional useful materials.