With this super easy tutorial you will learn how to draw a skunk in just nine very easy steps. I'm sure you'll really enjoy this tutorial!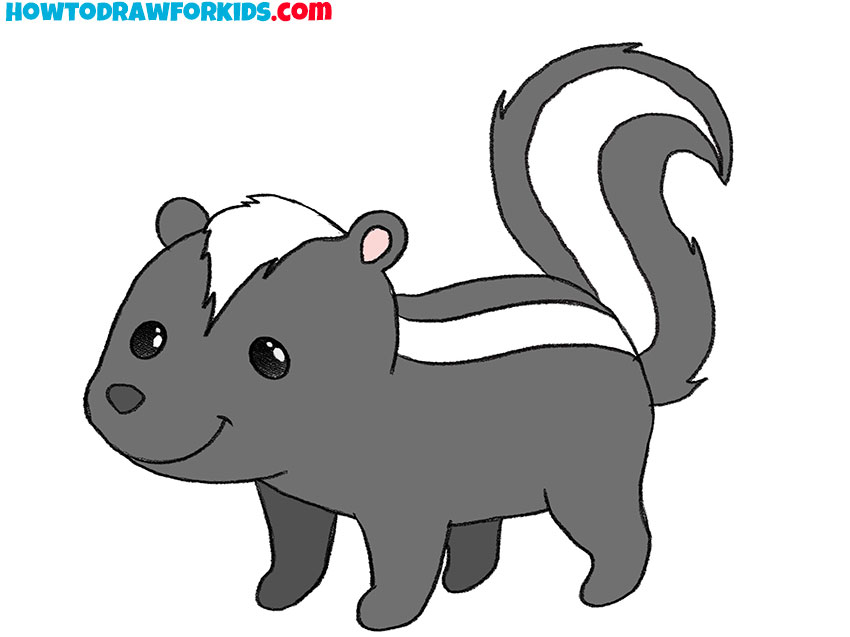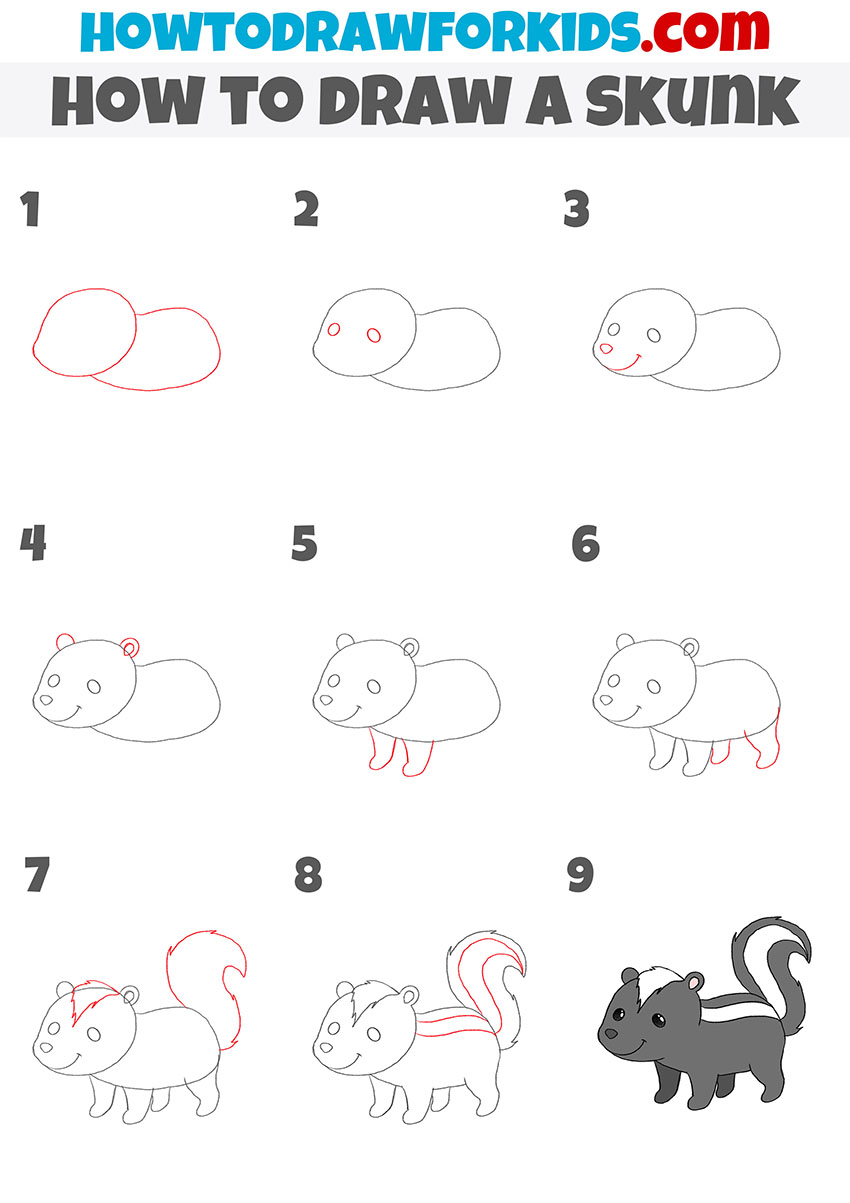 In this tutorial, I will show you how to draw a skunk. Drawing animals is an interesting activity and you will definitely enjoy this lesson. Now you are improving your artistic abilities and have a good time. The drawing steps are very simple and you can easily repeat them.
The skunk is a beautiful predatory animal. The skunk has fluffy fur and unusual color. On the top of the head, there is a white spot, on the back, there are two thin white stripes that smoothly pass into the tail, the rest of the coat is black.
This animal has a friendly disposition, so a person can tame a skunk. But you should be very careful because, in case of danger, the skunk emits an unpleasant odor, this is a kind of protective reaction. This is the main feature of the skunk.
Materials
Pencil
Paper
Eraser
Coloring supplies
Time needed: 30 minutes.
How to Draw a Skunk
Draw the head and torso.

Depict the head, highlighting the contour of the nose, and then add the torso with a smooth line.

Sketch out the eyes.

At this stage, draw two small ovals.

Add the nose and mouth.

Draw the small nose and depict the mouth with a smooth line.

Depict the ears.

On the sides of the head draw two small rounded ears.

Draw the front paws.

With the help of smooth lines draw two short paws at the bottom.

Sketch out the hind legs.

With smooth lines draw the paws, which are located at a small distance from each other.

Draw the forelock on the head and tail.

Carefully draw the forelock and the large fluffy tail, while highlighting individual spiky strands.

Add details.

Depict stripes on the back and on the tail.

Color the skunk.

You will need a dark gray to color the fur. Color the eyes black and add highlights.
Finally, I suggest you download the PDF file, which contains a short version of the lesson and some useful tools. Use the file whenever you want to return to this lesson again.