Now you will learn how to draw a cute donut. I am sure that the creative process will give you pleasure, and you will have a good time.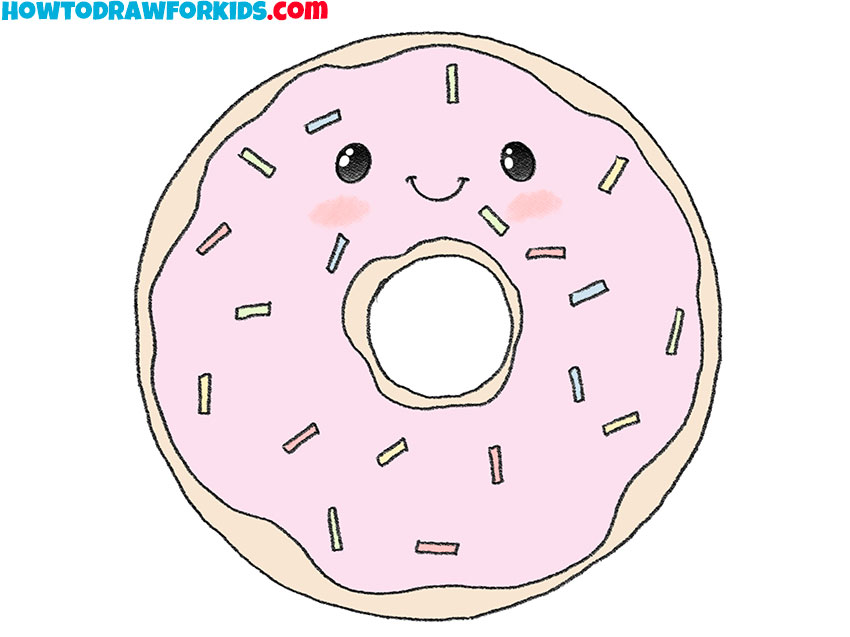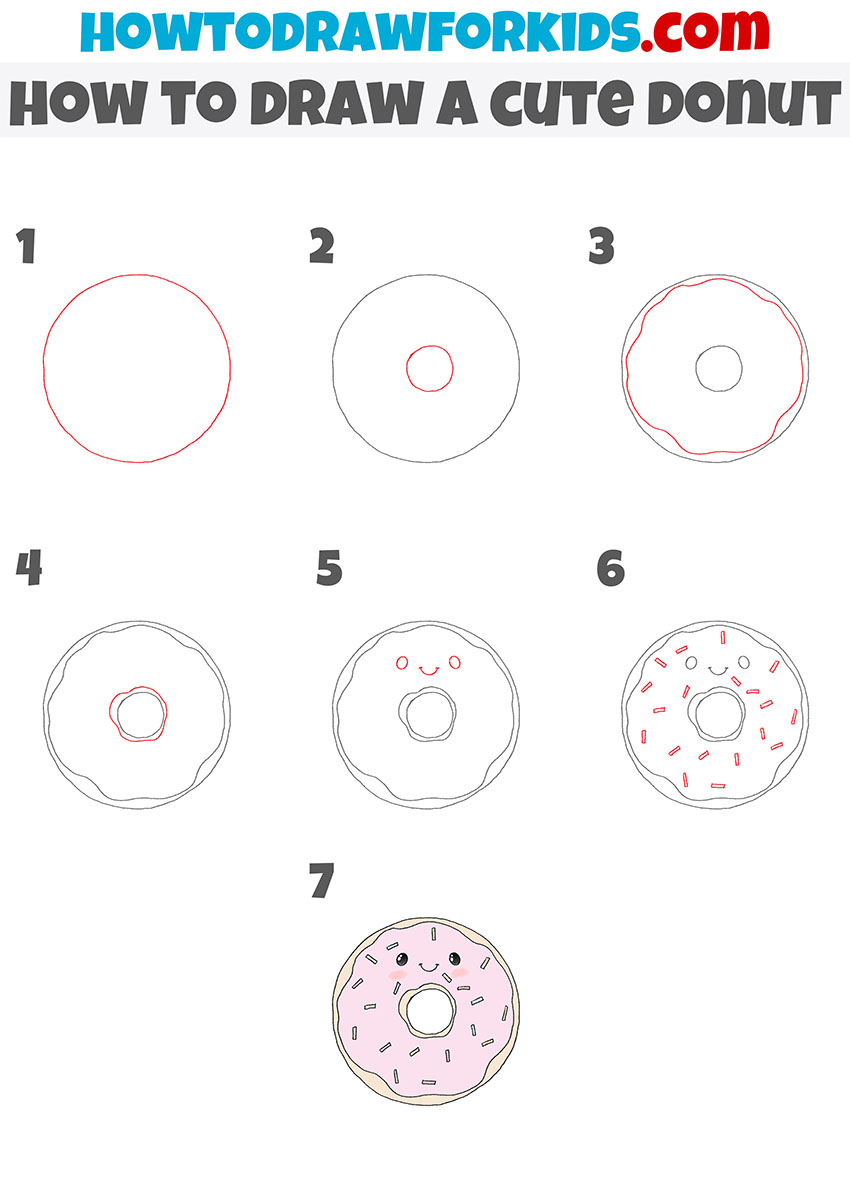 Desserts are always fun to draw, and you will definitely love the new lesson on how to draw a cute donut. A donut is a round or ring-shaped fried patty. This is a favorite delicacy of most of the inhabitants of our planet.
Donuts are always round. Sometimes donuts can be filled with fruit, cream or condensed milk. On top of the donut can be decorated with icing and confectionery sprinkles. This is the donut you see in my drawing.
Now you have to draw an unusual donut, because it is represented as an animated object and has facial features. Thanks to the presence of eyes and a mouth, the donut has a funny look. He smiles sweetly and creates a pleasant impression.
Materials
Pencil
Paper
Eraser
Coloring supplies
Time needed: 30 minutes
How to Draw a Cute Donut
Draw the outer outline.

Determine the size of your drawing and draw an even circle.

Add the inner outline.

In the center of the donut, draw another small circle to represent the hole.

Depict the outer contour of the glaze.

At this point, sketch out a jagged line along the outer edge.

Draw the inner contour of the glaze.

Repeat the previous step and draw another jagged line along the inner outline of the donut.

Depict the eyes and mouth.

Draw two eyes in the shape of an oval and use a small curved line to draw the mouth.

Sketch out the sprinkles.

On the surface of the donut, successively draw many small thin rectangles.

Color the drawing.

For coloring, you will need any shades of pink and black.
I recommend that you download the PDF file, which contains a short version of this tutorial. Thus, the lesson will be available to you at any convenient time.