In this lesson I will show you how to draw a cute fish step by step. The lesson is designed specifically for beginner.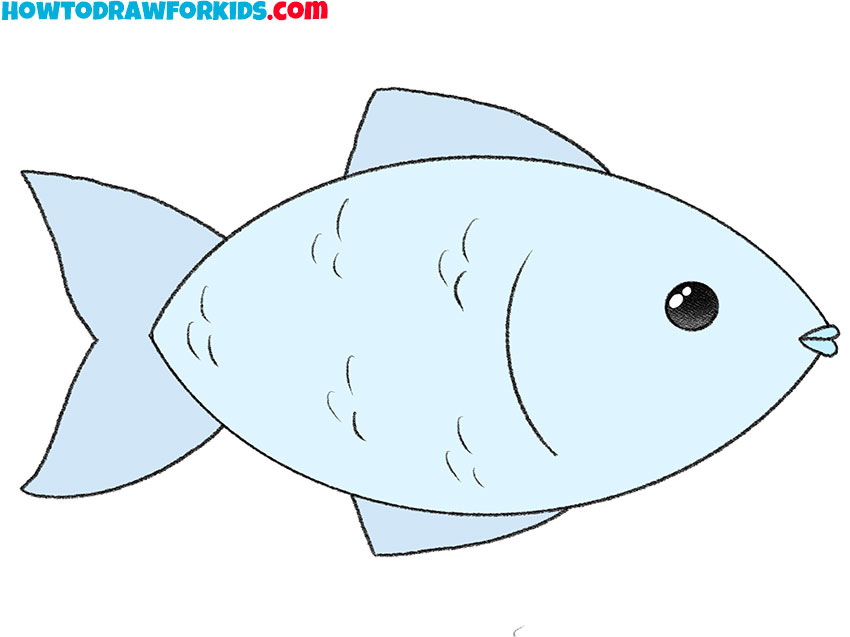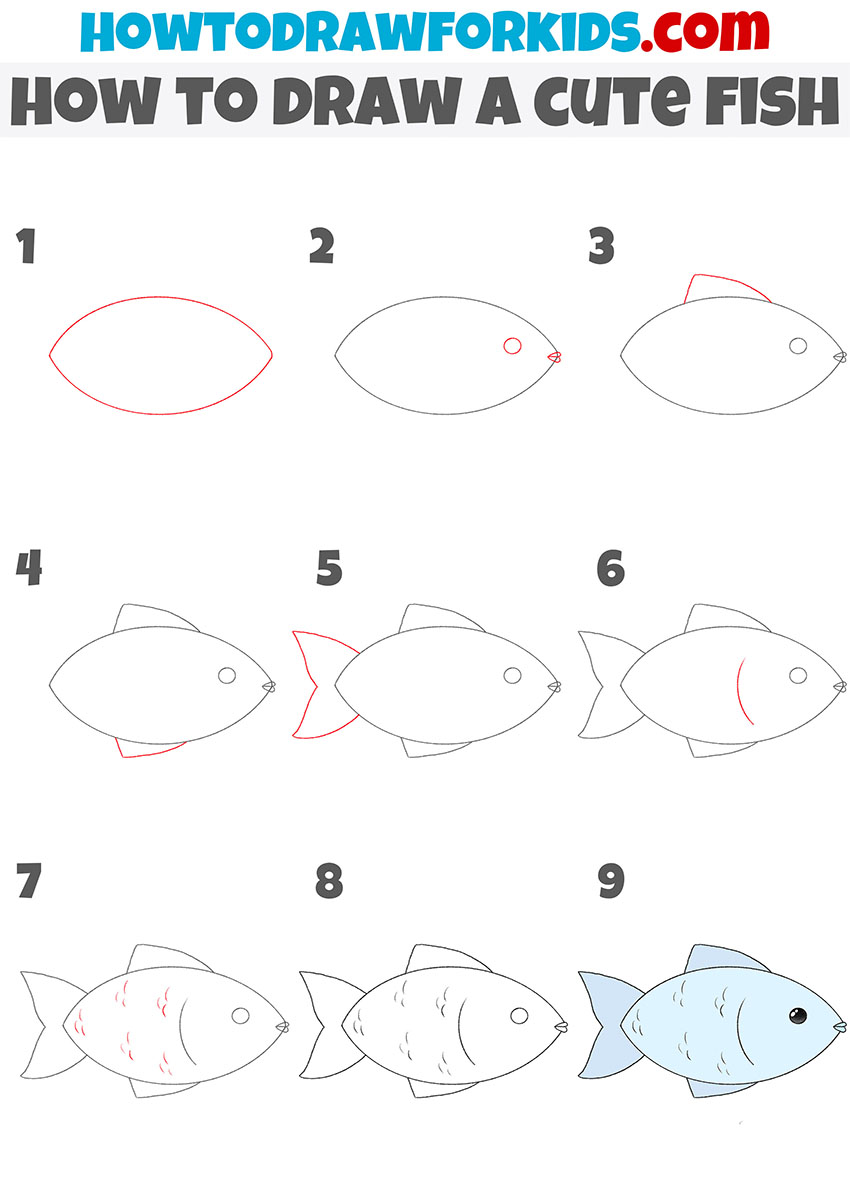 So, here is a simple step-by-step guide on how to draw a cute fish. Undoubtedly, this lesson will be useful for any novice artist, and you will train your creative skills once again.
You see that the body of a fish consists of how many simple elements. The body has the shape of an ellipse with pointed ends, there are small fins at the top and bottom, there is a tail in the back, consisting of two parts. With the help of a clear and accessible instruction, you will quickly draw all these elements and get an excellent result.
If you complete this lesson, you will acquire useful skills that will be useful to you to create new beautiful drawings. By the same principle, you can draw any other fish, for this you should slightly change its shape and body color.
Materials
Pencil
Paper
Eraser
Coloring supplies
Time needed: 30 minutes
How to Draw a Cute Fish
Draw the outline of the body.

Determine the size of the drawing and add the body in the form of an ellipse with pointed ends.

Add the eye and mouth.

Draw the eye in the form of a small circle, add the upper and lower lip.

Depict the top fin.

Using a curved line, draw the fin on the back of the fish.

Sketch out the bottom fin.

Repeat the previous step and draw the fin of the same shape on the lower part of the body.

Draw the tail.

On the other side of the body, draw the tail, which consists of two pointed elements.

Depict the gill.

Draw a smooth curved line as shown in the example.

Sketch out the scales.

Draw the individual scales on the body of the fish using short, curved lines.

Correct inaccuracies.

If you notice errors, correct them at this stage.

Color the drawing.

You will need different shades of blue and black.
For your convenience, I have prepared a PDF file in advance, in which you will find simplified instructions and additional training materials necessary for the effective implementation of this lesson.