How to Draw a Realistic Horse
I have prepared a very simple tutorial for you on how to draw a realistic horse. You will love this guide and learn some useful new skills.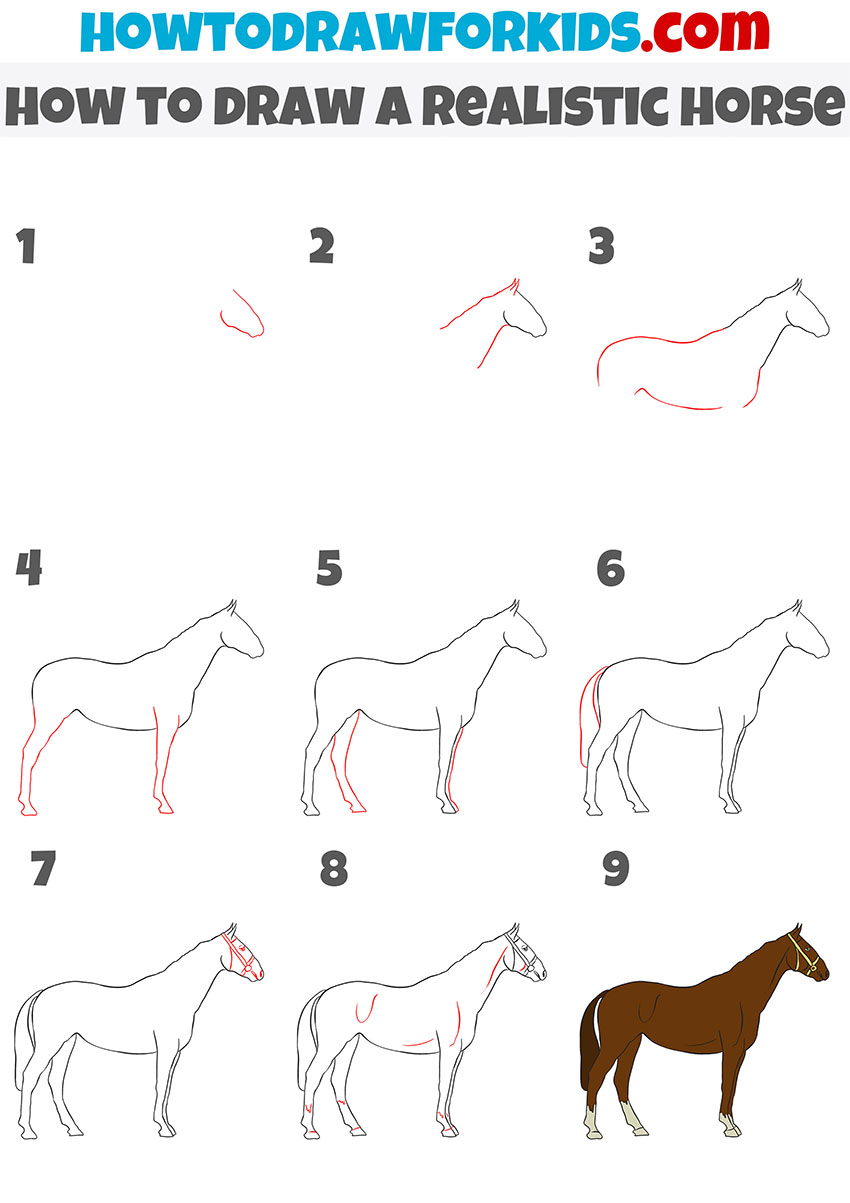 In this tutorial, I will show you how to draw a realistic horse. This is one of the most beautiful animals on our planet. The grace and strength of the horse are mesmerizing. They are smart and loyal animals who have lived with humans since ancient times, helping in everyday life and for other purposes. The horse has slender legs, a strong constitution, and well-developed muscles.
Surely you have already completed various drawing lessons on the site and know how to draw cartoon characters. But in this tutorial, I suggest you draw a more realistic object. Observe all proportions during work, then you will get a good result.
In the picture, the horse is painted brown. You can color the horse differently. For example, paint a horse a solid black or gray, or make spots. Paint shadows and highlights to make the horse look more realistic. I also recommend detailing the hair on the tail and mane.
Materials
Pencil
Paper
Eraser
Coloring supplies
Time needed: 20 minutes
How to Draw a Realistic Horse
Draw the front of the head.

Depict the head with a smooth line, the same shape as in the example.

Depict the neck and ears.

Draw two lines from the head, this will be the neck. Draw two small ears.

Sketch the torso.

Draw the back, chest, and belly with smooth lines.

Draw the front and back legs.

The horse has slender thin legs.

Continue drawing the legs.

Repeat the previous step, but here change the position of the legs.

Depict the tail.

Sketch out the long tail with smooth lines.

Detail the head.

Draw the eyes, nose, mouth, and head bridle.

Draw the outlines of the muscles.

On the legs, separate the part where the color of the coat will differ.

Color the horse.

Use brown or whatever color you like.
You can download the PDF file that I have prepared for your convenience. This will help you repeat the drawing lesson at any time.