I have prepared for you a lesson on how to draw a small and cute bird for kindergarten, which consists of only four steps.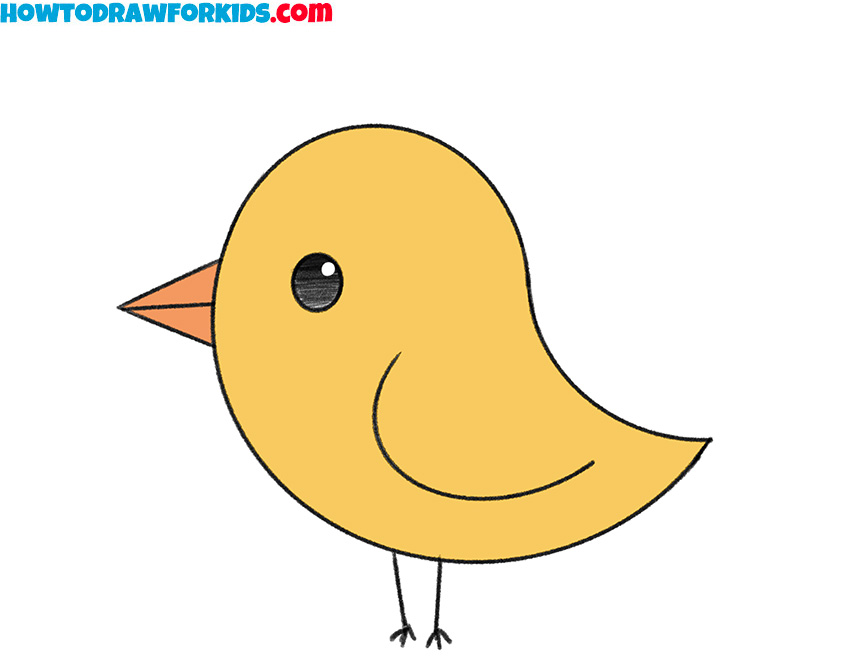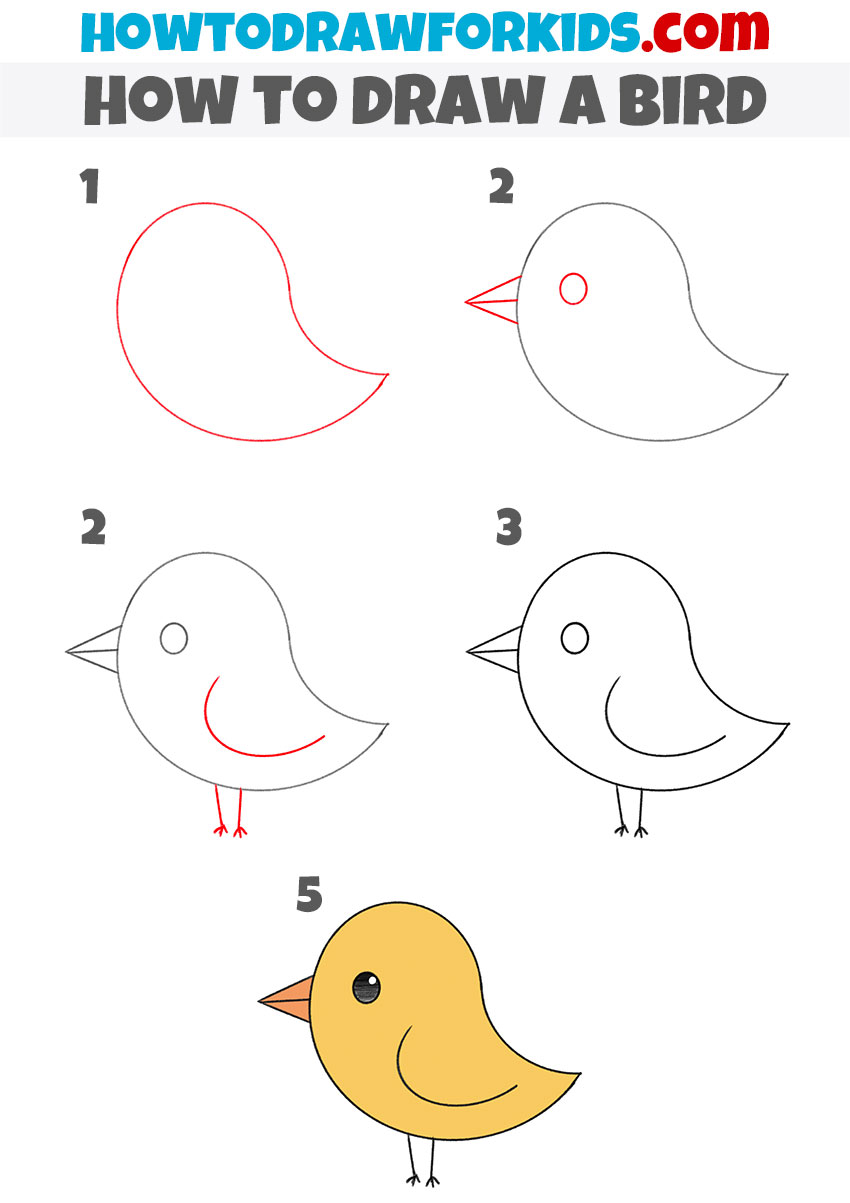 In this tutorial, I will show you how to draw a small bird for kindergarten. Many novice artists like to draw simple objects and in this lesson, you can try your hand. The site has already presented lessons on drawing birds, so you already have some skills. You can easily cope with this task.
This illustration shows a small cartoon bird. Surely you have seen just such a bird in cartoons. Pay attention to the proportions of the body. The head merges smoothly into the body, and the paws are very small. At the same time, the bird looks very cute.
This lesson differs from the previous lessons in that it is the easiest to complete. This guide includes a few simple steps. You will need to draw a few smooth lines and paint carefully. When the drawing is completely ready, you can be happy with the result.
Memorize the sequence of drawing steps, and then you can draw other birds in the same way. In order to draw any other bird, you can change the proportions of the body or change the color. Feel free to experiment, develop your imagination. I hope my drawing lessons will help you show your creativity.
So, follow all the steps sequentially and use my tips.
Materials
Pencil
Paper
Eraser
Coloring supplies
Time needed: 10 minutes
How to Draw a Bird for Kindergarten
Draw the torso.

Depict the outline of the body using a smooth line, as in the example.

Sketch out the eye and beak.

Draw the eye in the form of a small circle and the beak in the shape of a triangle.

Depict the wing and legs.

Draw a smooth semicircular line on the torso, then draw the legs with short, straight lines.

Color the drawing.

Use yellow for the torso, orange for the beak, and black for the eyes.
So, the bird is ready. I hope you got the job done easily. Now you can create an environment for the bird. For example, you can draw grass. Get creative and make the drawing vibrant and meaningful.
To conclude the tutorial, I suggest you download a PDF file that contains a short version of the tutorial. You can share this instruction with your friends and do drawing lessons together.