In this tutorial, I want to show you how to draw Gundam. The lesson is designed for beginners, so all the drawing steps are very simple.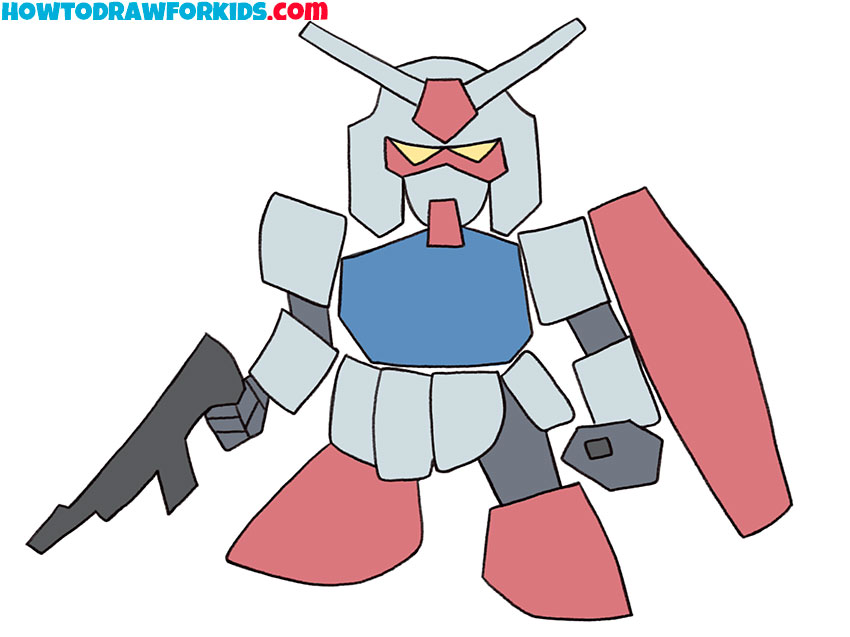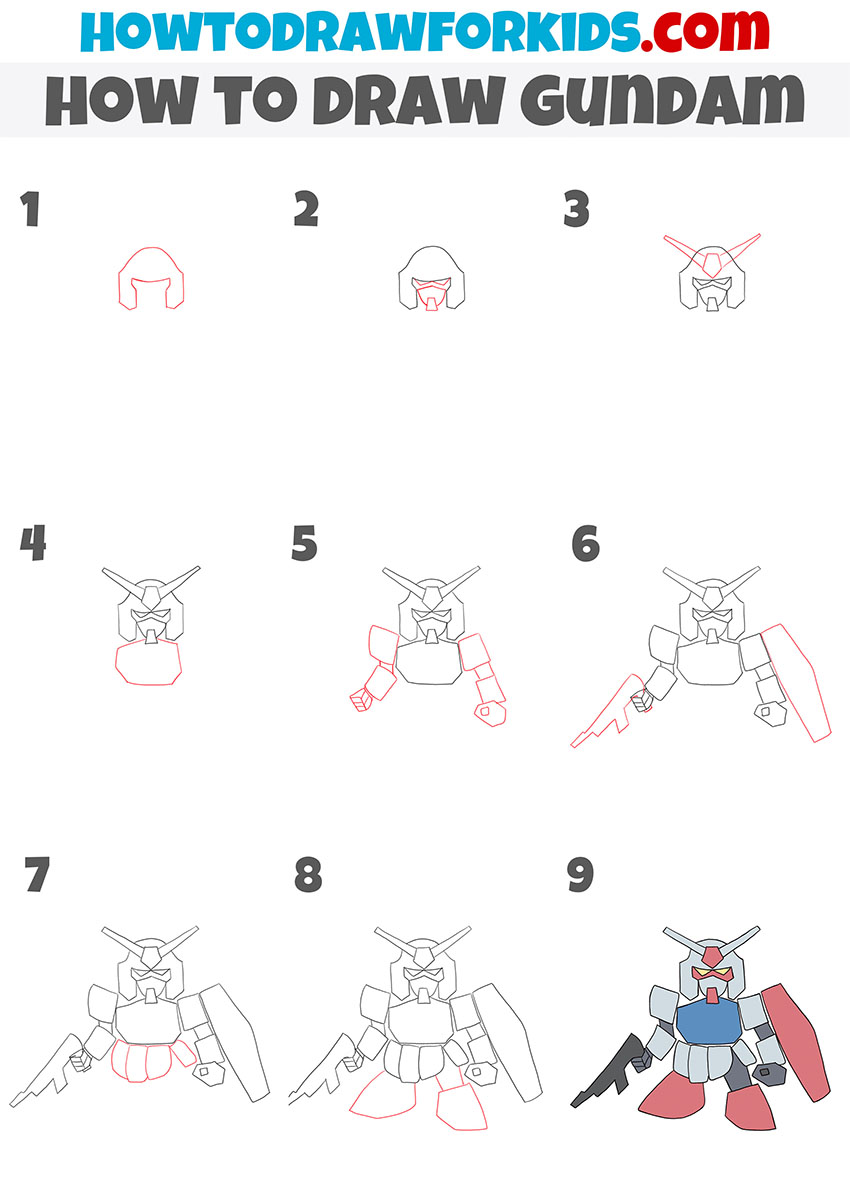 I invite you to a new drawing lesson in which I will show you how to draw Gundam step by step. Surely you have seen this anime character more than once, which is a huge, strong robot. Gundham holds a weapon in one hand and looks very menacing.
This mighty warrior has a metal body, which consists of many elements of different shapes, so your ability to draw different geometric shapes will be required to successfully complete this lesson.
Take your time during the lesson, carefully draw all the lines and keep the proportions. Perhaps you want to quickly start the lesson and try your hand at this creative task.
Materials
Pencil
Paper
Eraser
Coloring supplies
Time needed: 30 minutes
How to Draw Gundam
Draw the helmet.

Using a few straight and curved lines, depict the same shape as in the example.

Add the bottom of the face.

The eyes are in the form of triangles, on the lower part of the face add a trapezoid element.

Depict the element on the helmet.

Add the pentagon on the forehead and depict two pointed spikes on each side.

Sketch out the upper body.

Draw the polygon below the head.

Draw the arms.

Arms consist of several elements of different shapes. The hands are in different positions.

Depict the weapons and shield.

In one hand, draw the blaster. On the other hand, depict the elongated shield.

Add the lower part of the torso.

Depict some irregularly shaped elements.

Sketch out the legs.

The legs are very large relative to the body and have an irregular shape.

Color the Gundam.

For coloring, use several dark shades.
Now you can use the link and download the short version of the lesson as a PDF file for free. The file contains brief instructions and additional materials necessary for the successful completion of the lesson.