In this tutorial, you will learn how to draw a rose bud in nine steps. This tutorial is very simple, useful and you will definitely like it!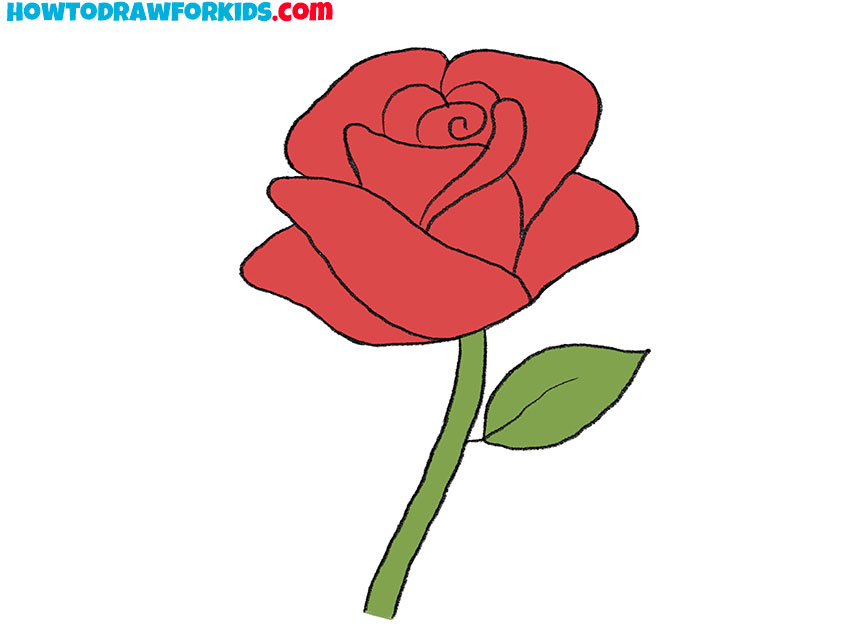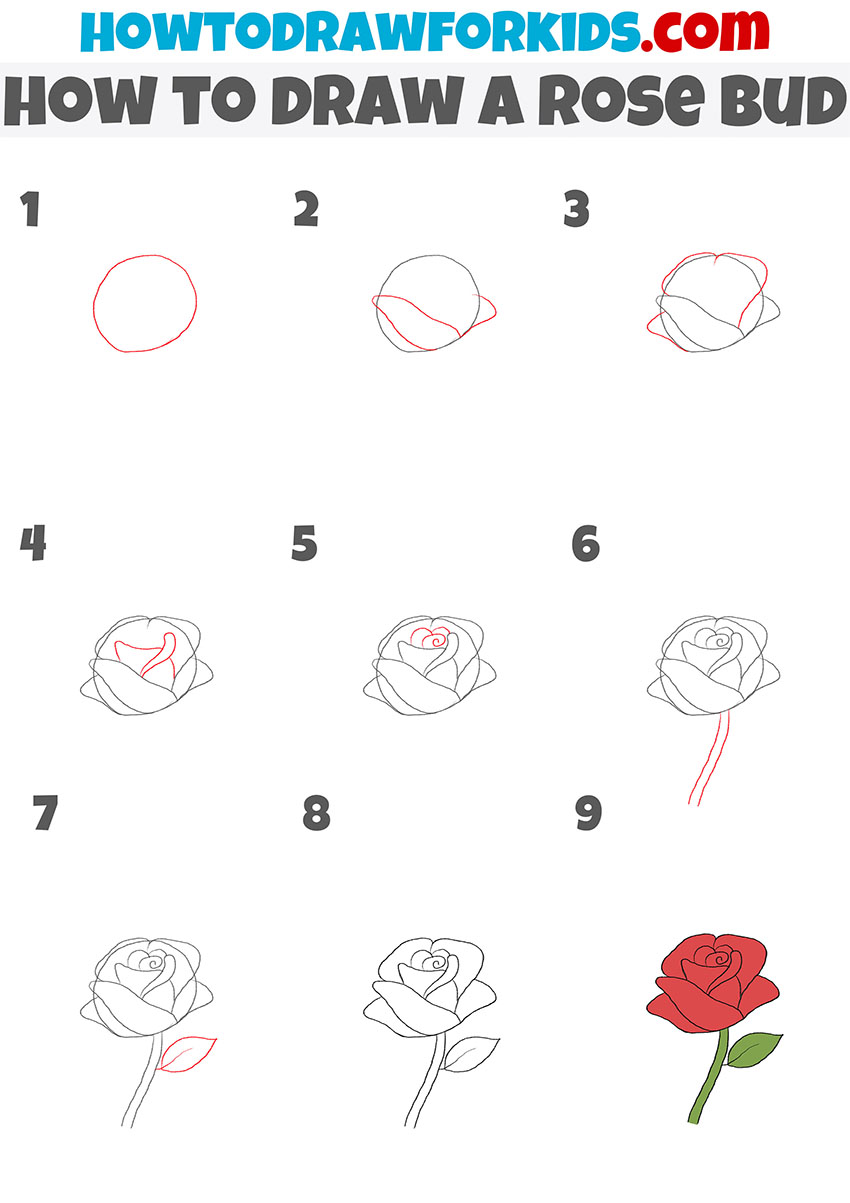 In this tutorial, I will show you how to draw a rose bud. This will be another exciting lesson that consists of nine simple steps.
I'm sure you'll get a great drawing. Each step in this guide is detailed and visualized, and any aspiring artist can easily complete this tutorial.
First, you need to draw the bud, then the rest of the flower. When drawing rose petals, arbitrary lines are allowed, because each rose is unique and has its own arrangement of petals.
Traditionally, the rose bud is depicted in red, but you can choose any other color, such as pink, yellow, or burgundy.
Materials
Pencil
Paper
Eraser
Coloring supplies
Time needed: 25 minutes.
How to Draw a Rose Bud
Draw the outline of the rose.

Determine the size of the rose and draw a circle.

Add the first petals.

Depict the first side petal on the bottom and add one small petal on the side.

Continue drawing the outer petals.

Draw a few more smooth lines, as shown in the example.

Add petals inside the rose bud.

Draw a few smooth rounded lines to depict two large petals.

Depict the middle of the bud.

Draw small curved lines in the middle of the rose bud. Draw a spiral line in the center.

Sketch out the stem.

From the rose bud, draw down two smooth lines.

Draw the leaf.

Depict the small leaf on the stem.

Correct inaccuracies.

Carefully remove extra lines.

Color the rose bud.

Color the stem and leaves green. For the bud, use red or any other color.
The rose bud is ready! I hope that you have a beautiful flower, and you are proud of yourself. Download the PDF file I have prepared especially for your convenience. Save the file and you can return to this lesson at any convenient time.