How to Draw a Nose and Lips
If you want to learn how to draw a nose and lips, then start this lesson. This simple step-by-step instruction will be useful for you.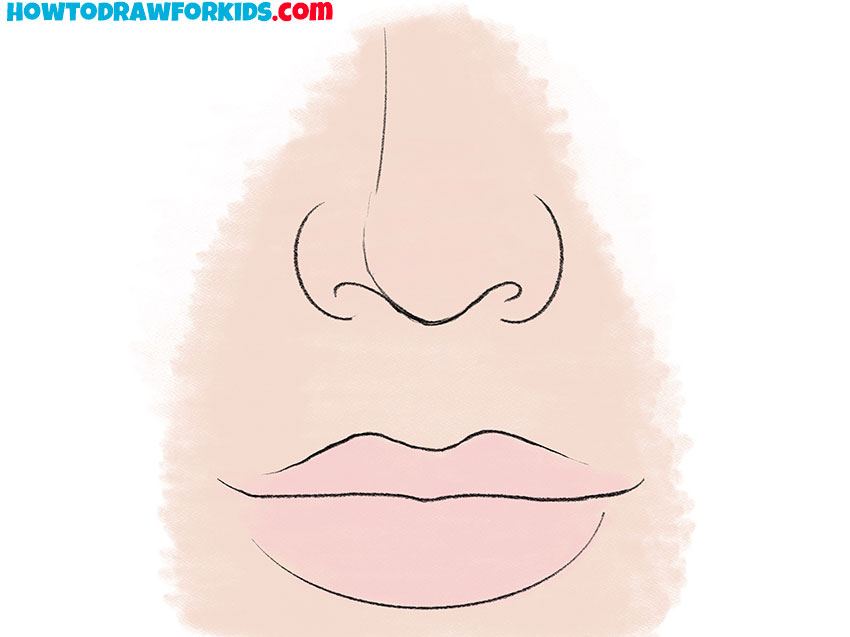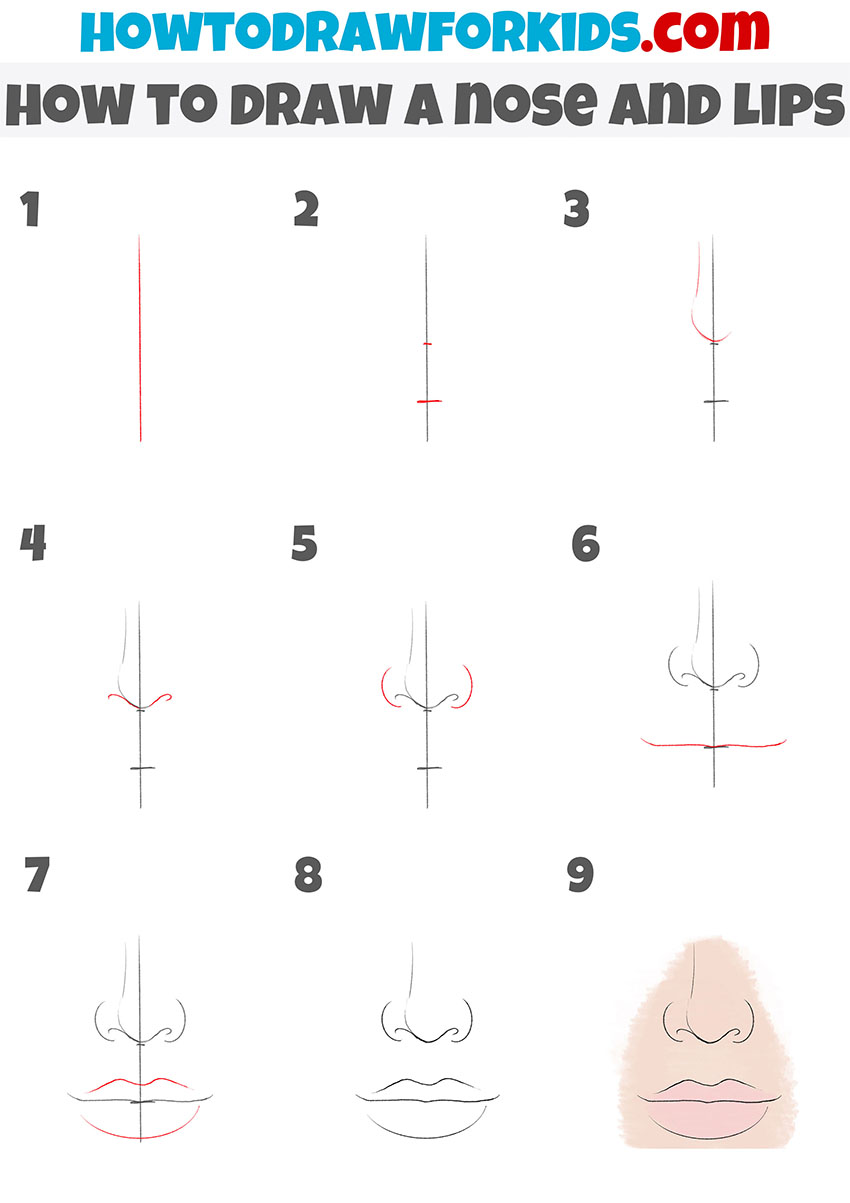 In this tutorial, I want to show you how to draw a nose and lips. There are a lot of interesting and useful lessons on our site that will help you draw individual parts of the face so that you can draw beautiful realistic portraits in the future.
This lesson will also be useful for you, and here you will learn how to draw a nose and lips. The figure shows the nose and lips of the usual form, which is very common.
In this simple example, you will practice drawing the main features of the face, so that you can then make flawless drawings.
Be careful at every stage of drawing, carefully follow each step and you will have an excellent result, even if you are a beginner artist.
Materials
Pencil
Paper
Eraser
Coloring supplies
Time needed: 20 minutes
How to Draw a Nose and Lips
Draw a guideline.

Depict a straight vertical line.

Add marks.

On the vertical line, make two marks where the tip of the nose and mouth will be located.

Add details.

Depict the middle part of the nose and the tip of the nose.

Draw the bottom outline of the nose.

From the tip of the nose, draw smooth, curved lines to the sides to depict the nasal openings.

Sketch out the nostrils.

On each side, draw smooth rounded lines.

Add the line of the mouth.

Depict a smooth line of the mouth using the mark.

Draw the lips.

Depict the outline of the upper and lower lips with smooth lines.

Correct inaccuracies.

Сarefully remove the extra line.

Color the nose and lips.

Use any color for the skin.
The lesson is over and now you have learned how to draw a nose and lips. You can show the result of your work to your friends and invite them to complete drawing lessons together.
I remind you that for your convenience, I have prepared a PDF file with a short version of the lesson. Download the file and draw at any time!