I have prepared a new drawing lesson in which you will learn how to draw a Plankton. This instruction consists of only nine steps.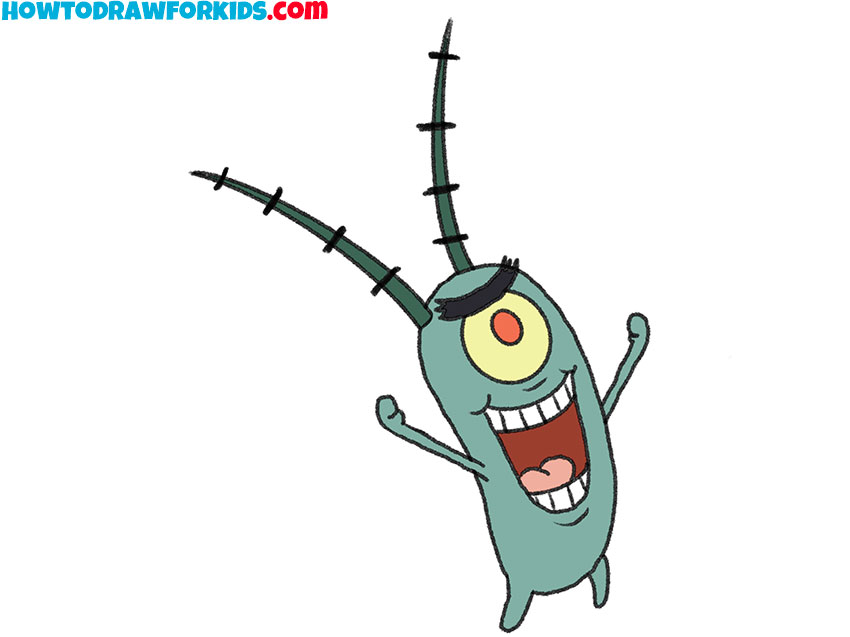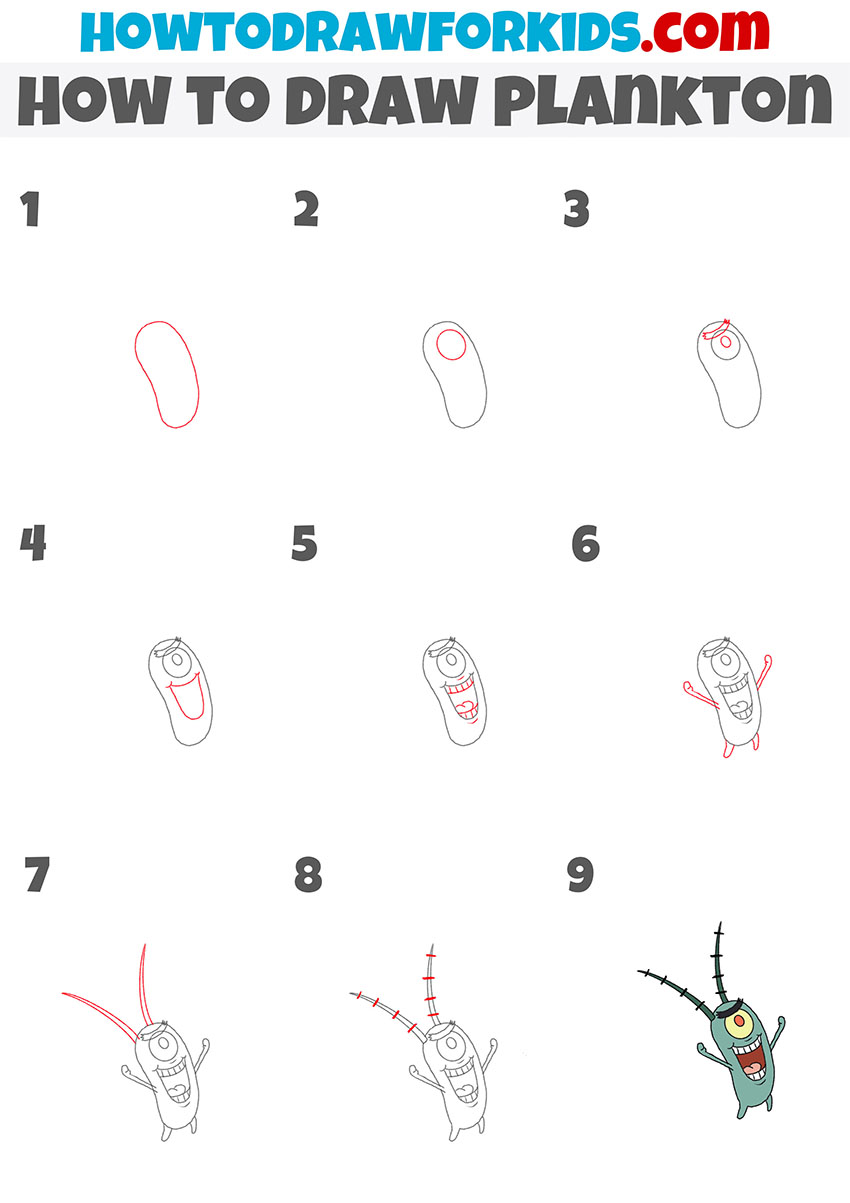 In this drawing lesson, you will learn how to draw a Plankton step by step. If you have ever watched the animated series SpongeBob SquarePants, then you certainly know such a character as Plankton. Plankton is one of the main characters of this series.
According to the plot of the cartoon, he is the owner of an unpopular restaurant and constantly wants to steal the secret formula of the Krabs burger recipe in order to make his business more successful.
By learning how to draw plankton, you can draw any fragment of the American animated series SpongeBob SquarePants on your own. In this lesson, you will first draw the outline of the Plankton's torso, then add its facial features, arms and legs.
If you are ready to start this work, then prepare all the materials necessary for drawing and start drawing Plankton with this simple step-by-step instruction.
Materials
Pencil
Paper
Eraser
Coloring supplies
Time needed: 30 minutes
How to Draw Plankton
Draw the outline of the Plankton's body.

To complete this step, you need to draw an arbitrary shape using a curved line.

Depict the outline of the eye.

Inside the previously drawn shape, draw one circle.

Add the eyebrow and pupil.

Depict one oval inside the previously drawn circle, and also add the eyebrow above the eye.

Sketch out the Plankton's mouth.

Below the previously drawn eye, add the large open mouth using curved lines.

Depict the teeth and tongue.

Draw the teeth and tongue, as well as two short lines near the mouth.

Draw the arms and legs of the Plankton.

At the bottom and sides of the Plankton's torso, add his arms and legs using curved lines.

Sketch out the antennae.

At the top of the Plankton's head, depict two long, symmetrical antennae.

Add details.

On the Plankton's antennae, draw four short, straight lines on each of them.

Color the drawing.

To color the Plankton, use shades of green, black, yellow, red, brown and pink.
Below, you can download a PDF file containing the materials of this drawing lesson and other useful additions.