With this easy step-by-step tutorial, you will learn how to draw a Medusa. Start this guide and get useful drawing skills.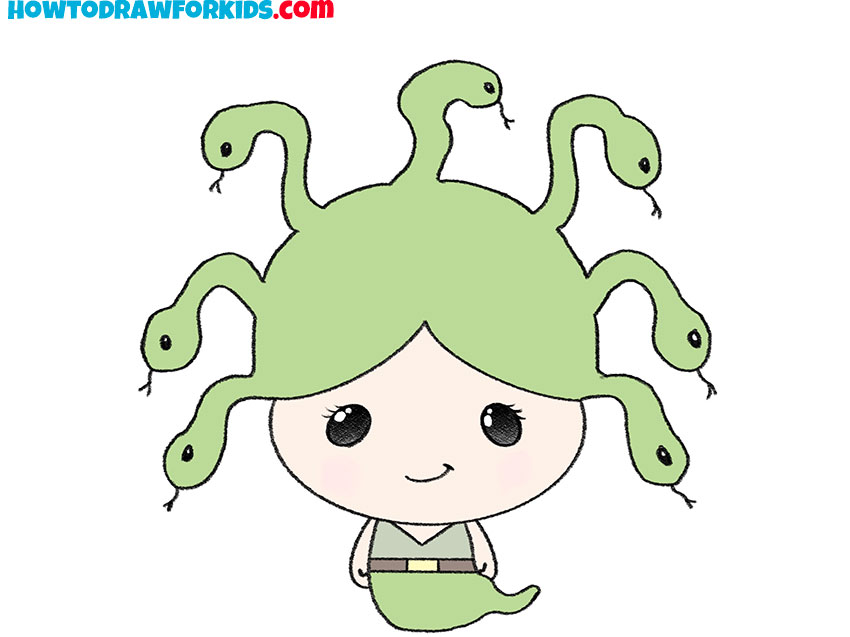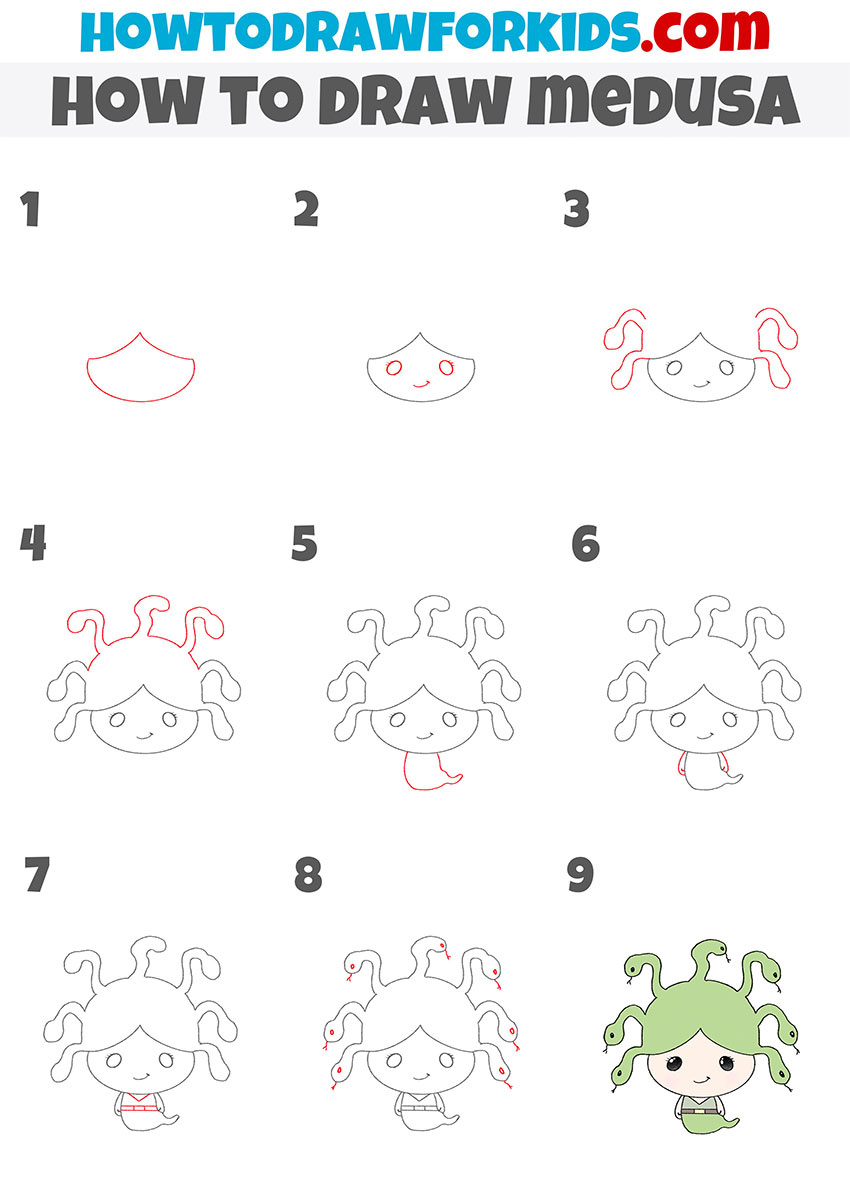 I want to present you with a new interesting lesson in which you will learn how to draw the Medusa. The lesson is designed for beginners and consists of nine steps.
In this tutorial, I propose to draw a character from Greek mythology and show in detail how to draw Medusa. This is an evil monster with a female face.
On the head of Medusa, instead of hair, there are long snakes that move. Legend has it that a man can turn to stone if he looks into the face of Medusa.
In this tutorial, Medusa is presented in a cartoon style and looks quite harmless. Here you will have to draw small elements in the sequence, so be patient during the tutorial.
Materials
Pencil
Paper
Eraser
Coloring supplies
Time needed: 30 minutes.
How to Draw Medusa
Draw the outline of the face.

Depict a smooth rounded line and add two lines at the top to draw the pointed outline.

Add facial features.

Draw the eyes in the form of two ovals, add the eyelashes, and depict the mouth.

Start drawing snakes on the head.

Using smooth, curved lines draw two snakes on each side.

Add the rest of the snakes.

Sketch out three snakes at the top of the head.

Depict the torso.

The trunk is small. Instead of the legs, draw the small tail that is turned to the side.

Draw the arms.

With the help of rounded lines draw the arms that fit snugly to the torso.

Add details.

Draw some straight lines to depict the clothes.

Depict the rest of the elements.

For each snake draw the eye and the thin tongue.

Color the Medusa.

Choose beige, green, and gray colors.
You can now download the short version of the lesson as a free PDF file. Save this file so you can complete the lesson at any time, even if you don't have Internet access.