In this drawing lesson I want to tell you how to draw a burger. I am sure that you will enjoy doing this task. The finished drawing will look very bright and attractive.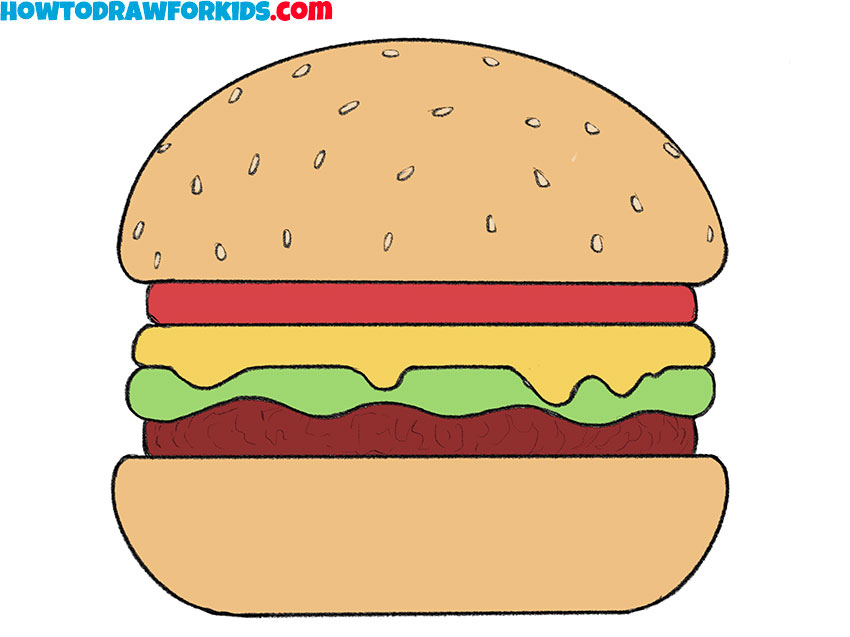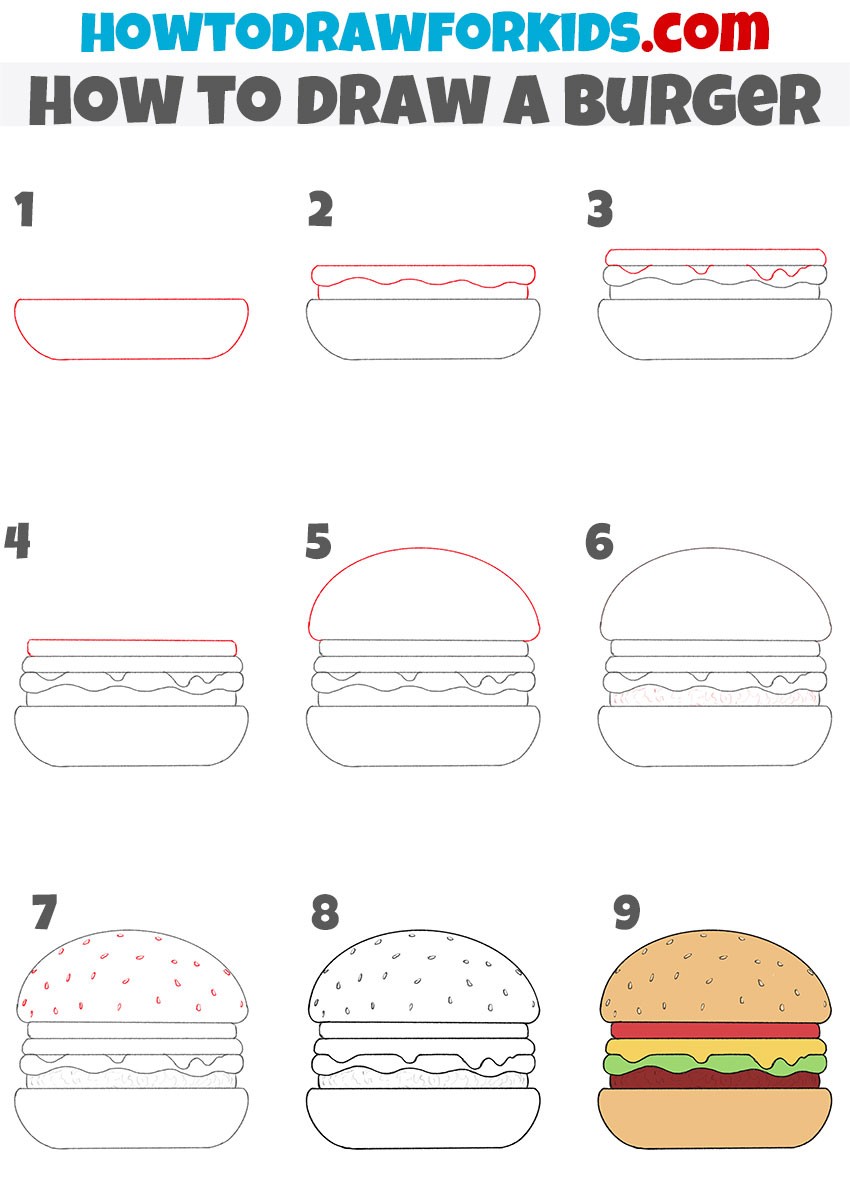 This drawing lesson will definitely please food lovers. The burger we draw will look very tasty.
A burger is a food, typically considered a sandwich, consisting of one or more cooked patties—usually ground meat, typically beef—placed inside a sliced bread roll or bun. The patty may be pan fried, grilled, smoked or flame broiled. Burgers are often served with cheese, lettuce, tomato, onion, pickles, bacon, or chili, condiments such as ketchup, mustard, mayonnaise and are frequently placed on sesame seed buns.
The lesson is quite simple and understandable. You can easily cope with this task.
Materials
Pencil
Paper
Eraser
Coloring supplies
Time needed: 20 minutes
How to Draw a Burger
Draw the bottom bun.

Use straight and curved lines as shown in the picture.

Draw a meat patty and a lettuce leaf.

To do this, use straight and wavy lines.

Add a layer of cheese to the drawn burger.

This step is quite simple.

Draw a tomato.

Use straight lines as shown in the illustration.

Add the top bun.

Picture this as a half-circle.

Add details.

Add some elements to the meat patty as shown in the picture.

Draw sesame seeds on the top bun.

Depict them as small ovals.

Erase the auxiliary lines.

Use an eraser to wipe off any unnecessary parts.

Color the drawing.

Use beige, brown, green, yellow and red to color this picture.
This drawing lesson has come to an end. Did you get everything right while painting the burger? I hope you did a good job and are now happy with the result of your work! Subscribe to us on social networks and share the lessons that you liked the most. I have prepared a short version of this tutorial in PDF format, which you can download and use at any time convenient for you.