I am glad to welcome you to a new drawing lesson in which you will learn how to draw a reindeer. This tutorial consists of nine simple steps.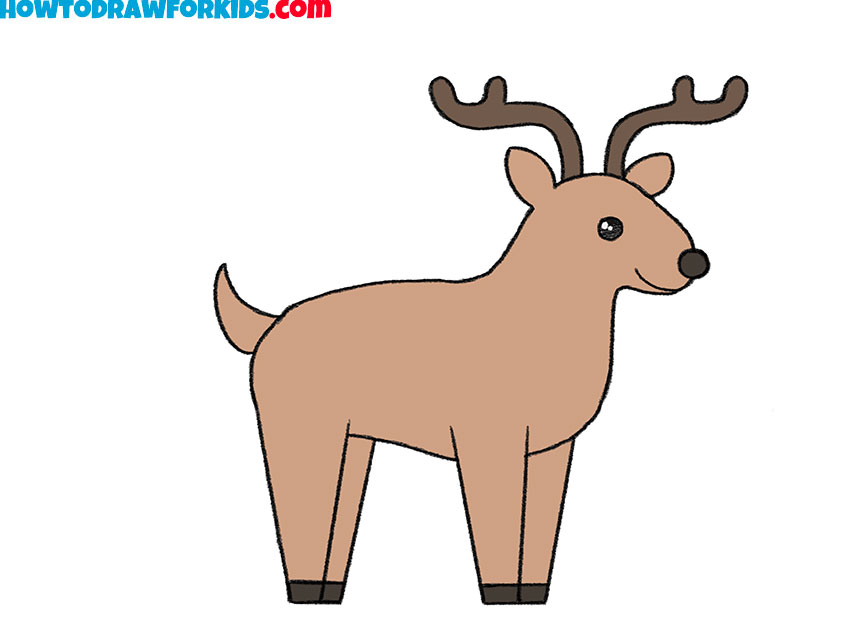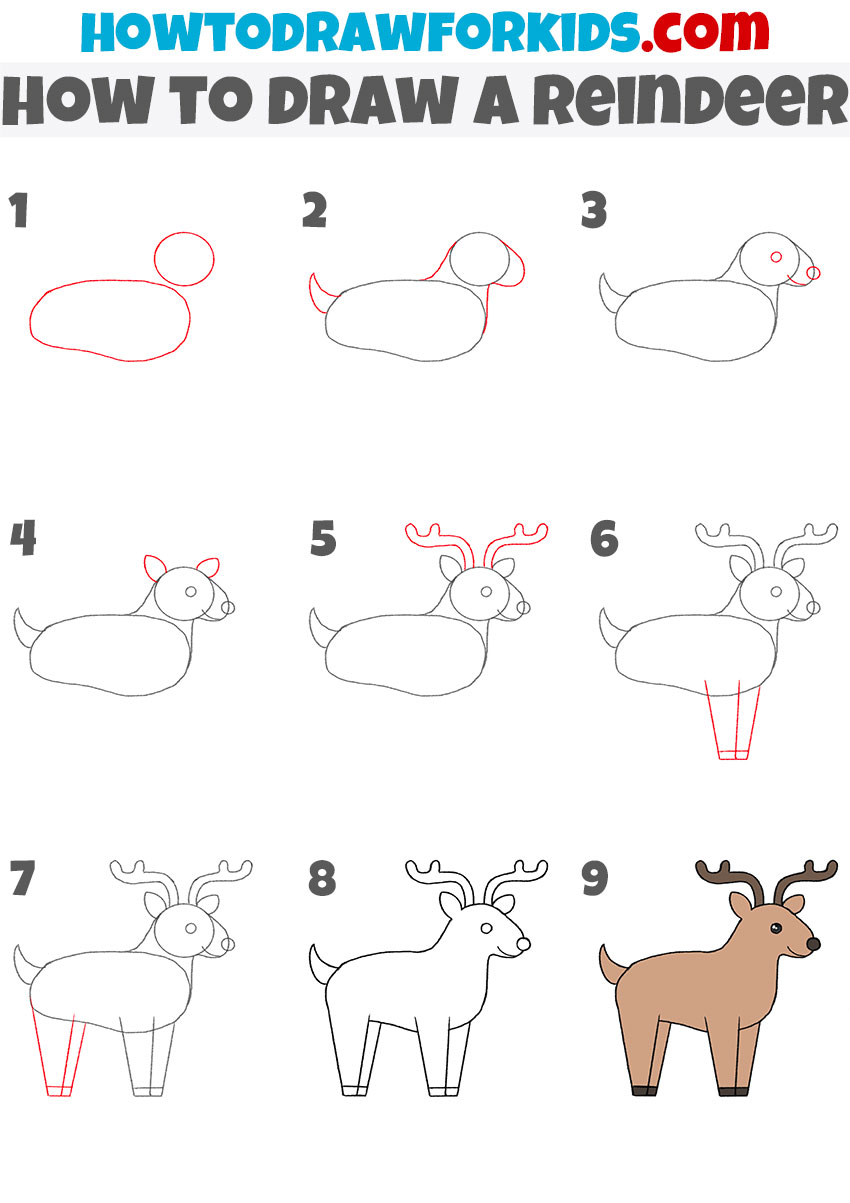 The step-by-step drawing lesson on how to draw a reindeer will surely be useful to you. Draw as often as possible using the step-by-step instructions to develop your artistic skills. I have created these instructions to make it easy for any beginner artist or child to draw a reindeer. As a result, you will have a very cute reindeer drawing.
The reindeer are mammals. Reindeer are often seen as a symbol of Christmas because we are used to seeing these animals as Santa Claus' helpers who carry him around in a magical sleigh.
You will start this tutorial by drawing an outline of the body of this animal and then adding a very important part of its body, the horns. So you can start drawing the reindeer.
Materials
Pencil
Paper
Eraser
Coloring supplies
Time needed: 20 minutes
How to Draw a Reindeer
Draw the outline of the head and torso.

Depict the head as a circle and the torso as a freeform figure, using a curved line.

Add the front of the head, the neck, and the tail.

Connect the head and torso with curved lines, add part of the head and the pointed tail.

Draw the facial features.

Paint the reindeer's nose, eye, and mouth with circles and a curved line.

Depict the reindeer's ears.

On the animal's head, draw two identical pointed ears with curved lines.

Add the horns.

On the reindeer's head, add two identical curved horns.

Draw the paws.

Outline two identical paws of the reindeer with straight lines.

Add the second pair of paws.

Draw these paws at the back part of the reindeer's torso with straight lines.

Erase the auxiliary lines.

Use an eraser to remove unnecessary lines from the drawing.

Color in the drawing.

To color this reindeer you should use black and shades of brown.
So you have drawn a wonderful reindeer step by step. You can now download the PDF file I prepared for you. This file contains a short version of this lesson and some additional useful materials that you can use anytime.