Today you will learn how to draw a popsicle in eight steps. I have prepared a very simple lesson that is suitable for children and beginners.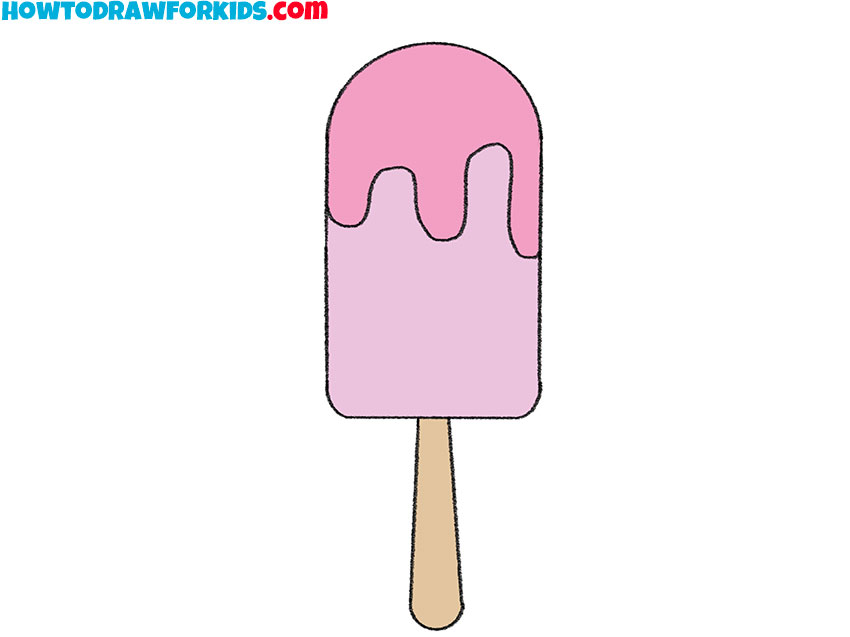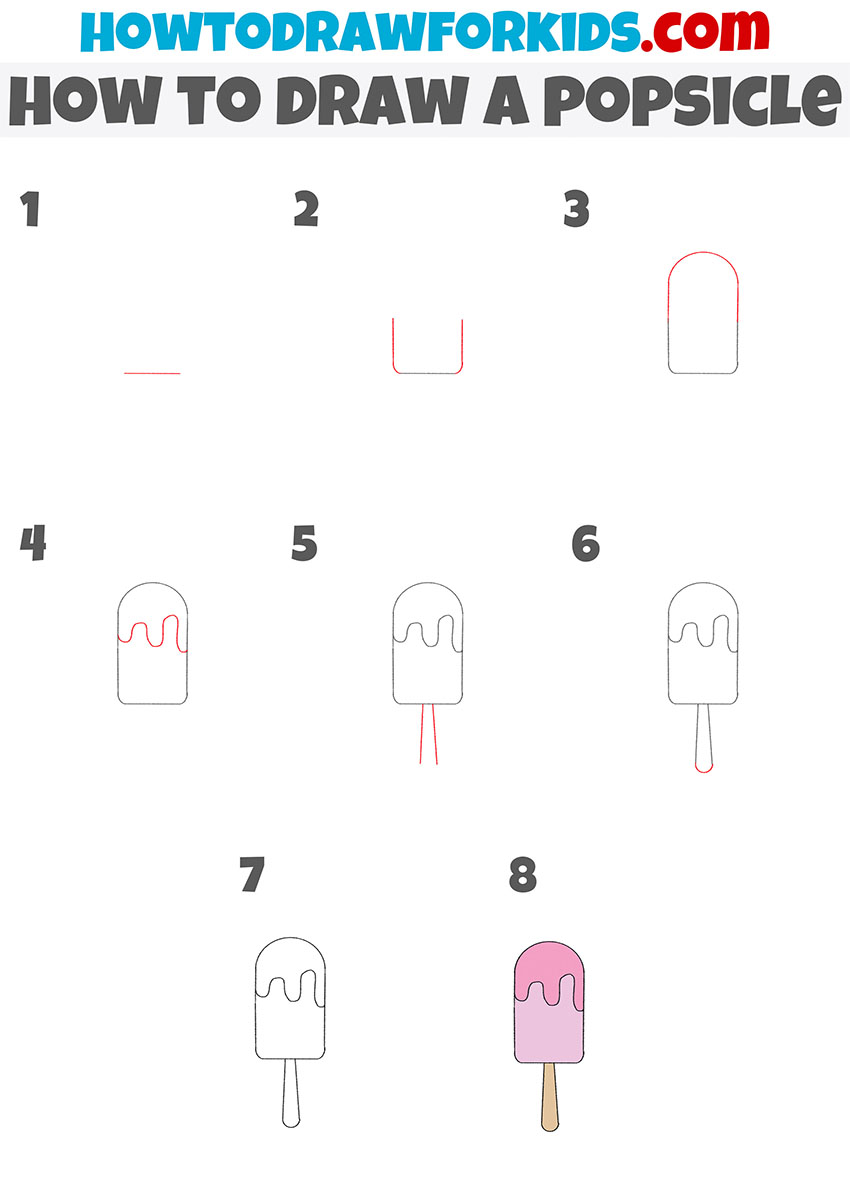 Now I will show you how to draw popsicle. This is a cold dessert based on concentrated frozen juice with added sugar and cream. I think that you have repeatedly enjoyed the pleasant taste of popsicle. This delicacy is perfectly refreshing on a hot summer day.
Popsicles are made from various fruits and berries. Most often, oranges, pineapples, bananas, peaches are used, as well as strawberries, raspberries, black currants, and other fruits and berries. It turns out very tasty and healthy.
In this lesson, you will draw ice cream on a wooden stick. You can see that the ice cream has two parts and looks very appetizing. I am sure that you can easily draw this delicacy, even if you have little experience in drawing.
Materials
Pencil
Paper
Eraser
Coloring supplies
Time needed: 20 minutes.
How to Draw a Popsicle
Draw the bottom outline of the ice cream.

Determine the size of the ice cream and draw a horizontal line.

Depict the sides.

From each end, draw up vertical lines.

Draw the top of the ice cream.

Continue the vertical lines and connect them with a rounded line at the top.

Add an outline between the top and bottom.

To do this you will need to draw a wavy line.

Start drawing the wooden stick.

Sketch out down two straight lines.

Depict the end of the stick.

Draw a rounded connecting line.

Add details.

Carefully circle all the elements of the popsicle.

Color the drawing.

You can choose any colors.
You can now download a short version of the lesson in PDF format. Download this file so that you can return to the lesson again at any convenient time.