Learn how to draw a poke ball with this simple tutorial. This lesson consists of just eight very easy steps.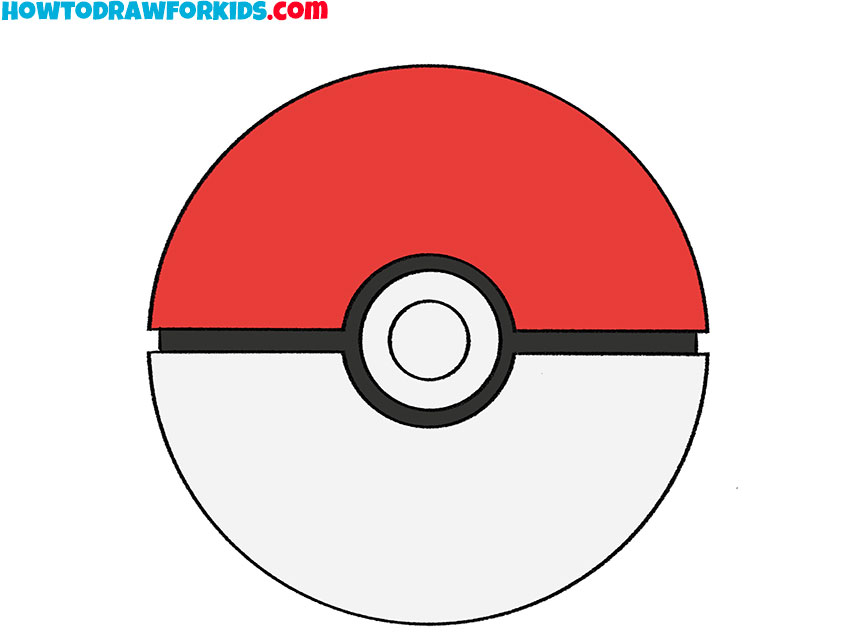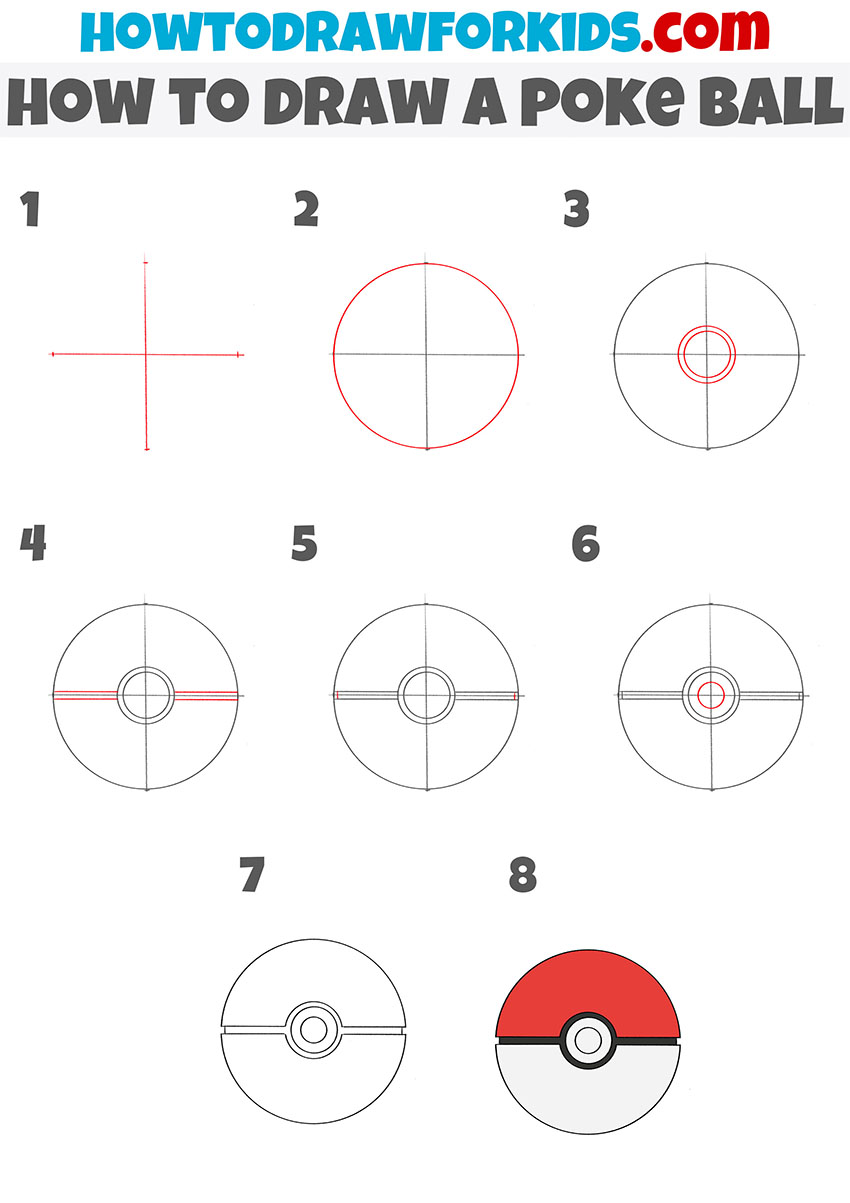 In this tutorial I will show you how to draw a poke ball. A Poke ball is an item used to catch and store Pokemon in the popular game Pokemon GO. Poke ball is a special ball, and more specifically, it is a spherical capsule similar to a baseball ball.
Despite its small size, the Poke Ball is a convenient storage item for Pokémon and provides a favorable environment for Pokémon to rest comfortably and recuperate. One Poke Ball holds up to six Pokémon, which the Trainer can carry around.
This lesson will be easy for you, but it will require some artistic ability. Namely – you should be able to draw even rounded and even straight lines. Try to do it yourself, without using improvised tools.
Materials
Pencil
Paper
Eraser
Coloring supplies
Time needed: 15 minutes
How to Draw a Poke Ball
Mark up.

Draw a horizontal and vertical line that intersect at one point and make marks.

Depict an outer contour.

Draw an even circle, use small marks as a guide.

Sketch out the inner outline.

Closer to the center, draw two small circles of different diameters.

Add the side elements.

On each side, draw two horizontal lines from the inner circle to the outer outline.

Mark the side pieces.

On each side, draw small transverse lines.

Sketch out the center circle.

Depict a small circle in the center.

Correct inaccuracies.

Erase all extra lines with an eraser.

Color the poke ball.

Color the top part red, color the circle and side elements
Poke ball is ready! I hope that you carefully followed all the steps of drawing and achieved a good result.
Finally, I suggest you download a PDF file with a short version of this guide. Save this file for yourself so that you can return to the lesson at any time, even if you do not have Internet access.