How to Draw a Willow Tree
If you want to learn how to draw a willow tree, then this tutorial is for you. Start this step by step guide and get useful skills!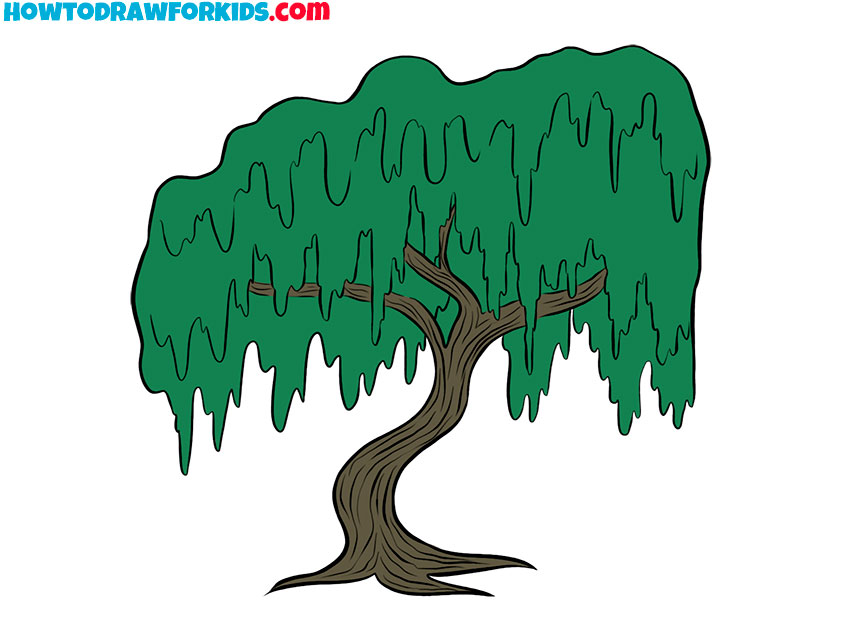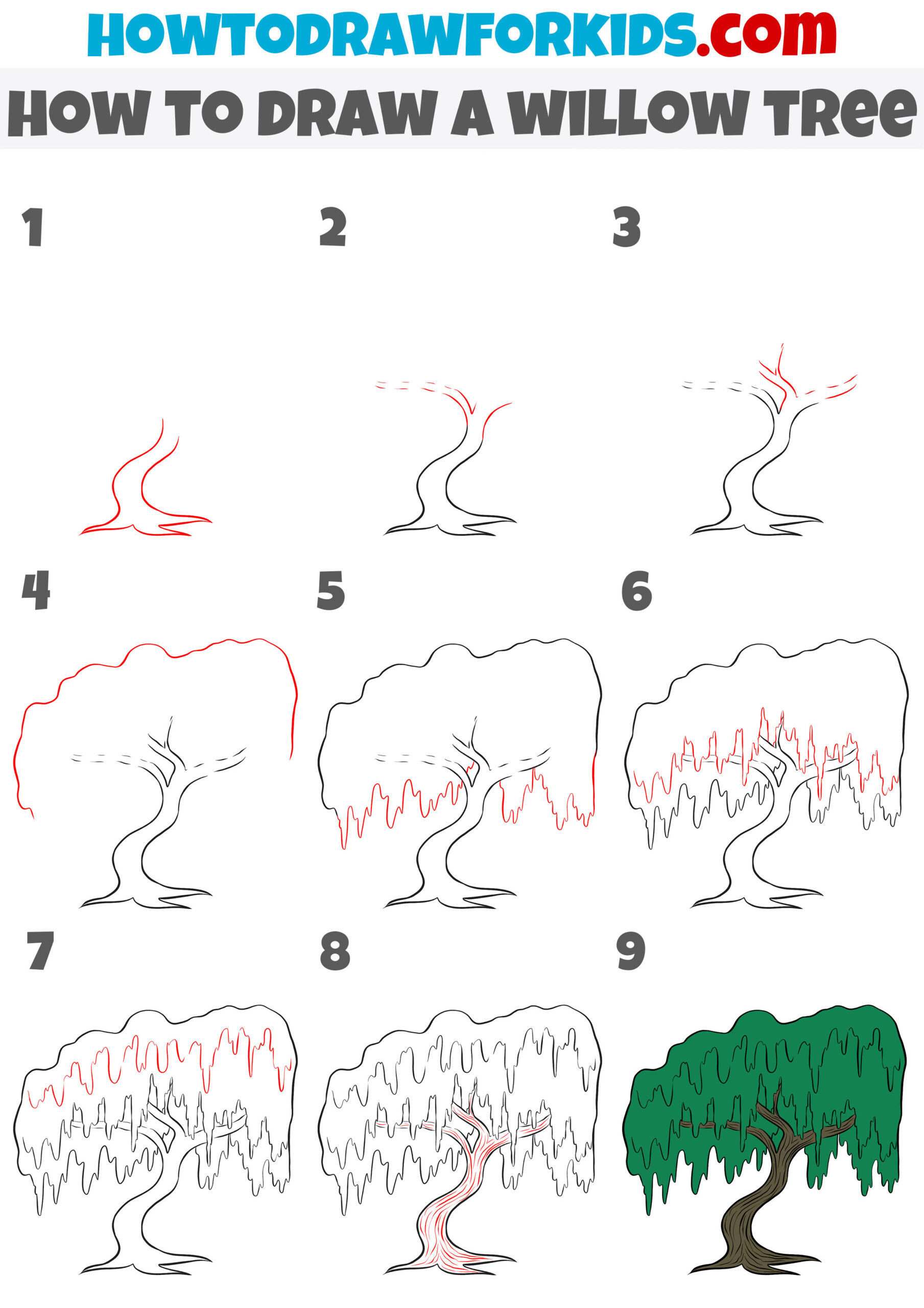 I have prepared for you a simple and interesting lesson in which you will learn how to draw a willow tree. I hope that the theme of plants is interesting to you, and you will be happy to complete this lesson.
If you want the willow tree to look more realistic, then use a few different shades to represent the darker and lighter areas of the bark and foliage.
The willow tree is a tall tree that has a lush crown. The crown can have any irregular shape. The trunk and large branches have a curved shape, you can see this feature in the figure. On each large branch are long narrow branches covered with small narrow leaves.
Materials
Pencil
Paper
Eraser
Coloring supplies
Time needed: 30 minutes
How to Draw a Willow Tree
Draw the trunk.

With the help of curved lines depict the lower part of the trunk.

Sketch out branches.

Continue the lines and draw large branches on each side.

Add more branches.

Smooth lines draw branches in the middle part of the tree.

Depict the top of the crown.

With a wavy line, draw the upper part of the crown of an arbitrary shape.

Draw the bottom of the crown.

Sketch out a wavy line to depict the lower outline of the crown.

Add details.

Depict the outline of the branches in the middle of the crown.

Draw the ends of the upper branches.

Sketch out another wavy line at the top.

Add the surface of the bark.

Draw short strokes on the surface of the trunk.

Color the willow tree.

You will need green for the crown and brown for the trunk and branches.
Now you know how to draw a willow tree and you can use the acquired skills if you want to draw a landscape. As usual, I have prepared a short PDF version of this guide for you. Download the file and enjoy drawing anytime!